To provide students with connections to real-life professionals, South Puget Sound Community College (SPSCC) has introduced the new e-Mentorship Program. The program is run through the college's Alumni Association and was created to pair current SPSCC students with individuals working in their desired career path. The goal of the e-Mentorship program is to offer opportunities and new perspectives that students might not otherwise find.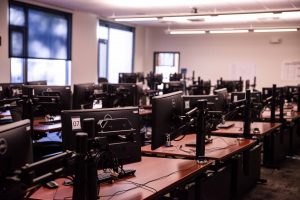 This is the first program of its kind at SPSCC and only became open to students at the beginning of Winter Quarter 2019. The program is based on electronic communications, as opposed to in-person meetings. This structure accommodates non-conventional schedules for both students and mentors. There are multiple mentors in health care and allied fields who can't meet during business hours, but they can communicate via email. Being email based also means that alumni from out of state can now become mentors.
The mentor-student relationship is customizable in this program and depends on the field of study and rapport between the participants. "It's kind of a 'create your own adventure' program," explains Shannon Glenn, alumni relations and community engagement coordinator at SPSCC. "The students know you're not supposed to solicit a job or anything like that. It is really about students having feedback and conversations. They are initially contacting through email, but if the mentor chooses to give a phone number, that's totally up to them. We've already had some matches meet for coffee. Hopefully, students are learning more about their field or area of interest and for mentors, you get to help with the next generation's success."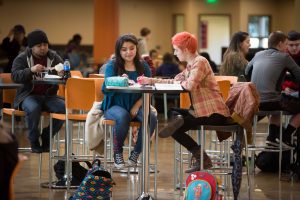 For new mentor, Ashley Dupler, she found e-Mentorship a concrete way to further the college's mission of student success. "I joined the e-Mentorship program as a way to connect with a student on campus that I would not have otherwise met in my daily role," says Dupler, mentor and Program Specialist for the SPSCC Department of Athletics. "Having the chance to one-on-one mentor a student at SPSCC, who has high aspirations for their future, is an incredible opportunity to help shape their future. From connecting them with contacts in their desired field, relating with them over the toll that preparing for finals week can have, being that voice of positive reinforcement that they will make it through, and ultimately watching them walk across the stage at graduation, being a mentor is having a front row seat to watching one of our students succeed."
For students, the e-Mentorship program can serve as a vital introduction to their desired career field. Mentors are closely vetted and matches are based on aligning career goals. "Most of the matching is based on the program," explains Glenn. "If a student is interested in computer science, I am trying to pair them with a mentor based on career interests. But, for example, we've had some cases where one student said, 'I really want to connect with a working mom,' and so it is whatever the students are interested in."
For Glenn, the e-Mentorship program is something of a passion project. She missed out on the experience of having a mentor while she was in college and wants for current students to have an additional confidant. "I had some really great people help me throughout my education, but I didn't ever have one person that I could identify as a mentor," says Glenn. "Coming into a professional arena, you really need someone that's done it before you, or knows how to get you where you need to be. Someone who helps you figure out what it is you want to do. It's tough to try to figure out the rest of your life and having someone there to bounce ideas off of, that has a personal interest, but is not your parents or your family. An outsider that's been there before."
As a mentor, Dupler is excited to work directly with a student, develop a connection and guide them through their educational path. "My favorite part is the ability to have a positive impact directly on a student at SPSCC," explains Dupler. "Working at the college, your daily tasks allow you to positively impact numerous students, but getting the chance to work one-on-one with a student and dive even deeper into helping them grow and succeed is something that I feel so fortunate to be able to be a part of."
Connecting with a mentor can not only guide a student in their education and career, but can also encourage the student to new aspirations. "I am really excited to see where the program can go," says Glenn. "I am really hoping that this can lead to opportunities for students that they didn't think were possible for themselves. Seeing someone super powerful, a CEO or VP of a business, and that moment of 'I can be that, because they started where I am,' is what I am most excited to see."
To learn more about the e-Mentorship Program and how to participate, visit the South Puget Sound Community College website.
Sponsored