Submitted by Providence Medical Group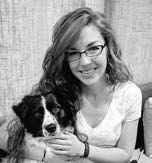 The Providence St. Peter Chemical Dependency Center will host another in its series on substance abuse issues March 9 at 5:00 p.m.
March is Problem Gambling Awareness month, and the talk will discuss the latest in the merging worlds of gambling and gaming, especially for today's youth, as well as the nature of gambling disorders, treatment and recovery.
Included will be a special guest speaker from the Evergreen Council on Problem Gambling.
Registration is welcome but not required on the Providence website.
Doors open for the event at 5:00 p.m. at the center, 4800 College St. SE in Lacey. Speakers start at 5:30 p.m.
Are you struggling with substance abuse issues or are you concerned about a friend or loved one? The Providence Chemical Dependency Center is offering community talks to learn more about:
Substance abuse and the brain
Why people become addicted
Which drugs are commonly abused
Other addictions: Tobacco and Problem Gambling
Treatment and recovery
Mark your calendar for future talks:
May 30 – Co-Occurring Mental Health and Substance Use Disorders
September 9 – Recovery From Substance Use Disorders
Providence St. Peter Chemical Dependency Center has been a leading treatment provider since 1986. The Center functions as a department of Providence St. Peter Hospital under the direction of our medical director, board certified in addiction and psychiatry. Our staff of certified chemical dependency professionals is committed to helping individuals whose lives have been affected by the harmful use of alcohol and other drugs. We have programs for adults and adolescents, as well as services for Problem Gambling and Tobacco Cessation. Our philosophy is based on the principle that each person's needs are unique; services must be designed in a way that will support that person and sustain his or her recovery.
For more information, call 360-456-7575.