Did you think Pokemon Go had run its course? Not so for many who gather around various hotspots in Thurston County for Pokemon Go Community Day.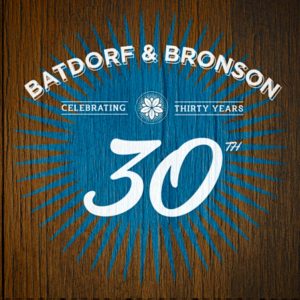 For three hours once a month places like Percival Landing fill with a parade of players. Some people wear Pokemon costumes, headbands, hats or sunglasses, while others come prepared with portable chargers. A few agile experts play two phones at once. Here and there someone will shout, "I got a Shiny!" and everyone around them will cheer.
Players of all ages wander the boardwalk and stop periodically to tap at their phones. Sometimes a large group will form where a "raid" is taking place and everyone is working together to battle a large rare Pokemon together. After a few minutes of frantic tapping, someone will say "I got him!" or "Oh, he moved at the last second!" Then they will wander off in search of new Pokemon to capture or head in another direction to collect more Pokeballs.
Pokemon hotspots can be found just about any place people tend to gather like public parks. Clusters of Gyms, Nests, and PokeStops can be found in downtown Olympia at Percival Landing, the Capitol Campus, and around Capitol Lake. They can also be found in public areas between Long Lake and Patterson Lake in Lacey and around Yelm. These are all good places to play Pokemon any day of the year, and it is not unusual to see people walking around, avidly tapping at their phones. Most likely, they are playing Pokemon Go.
Pokemon Community Days are something special though. On these days, it becomes evident this is one video game that gets people outside and socializing in the real world. And the people who play are really having a good time. They laugh and joke with one another, cheer each other on, and give tips on how to "catch 'em, all."
Community Days are determined by the developers of the game. They entice people to participate by releasing special characters that are available just for three hours all around the world. The first Pokemon Community Day occurred on January 20, 2018. They still generally occur on a Saturday once a month between 11:00 a.m. and 2:00 p.m on our side of the planet. People can find out details about an upcoming Community Day online or through local Pokemon forums or on the game itself. On these special days, players can earn bonus points and learn new techniques as well.
Aimee Danielson is an enthusiastic player who is always on the hunt for Pokemon and has attended several Community Days in downtown Olympia. "The Pokemon community is full of positive and fun-filled energy, and I think it brings out the best in people," she shares. "People are friendly, kind, and having the game in common helps strangers converse with each other." Community Days bring friends and family together. "And it helps encourage you to get some fresh air and go to places and parks you may not be familiar with yet."
While playing Pokemon Go, you have to walk to "incubate" your eggs, so walking long distances is encouraged. "Some people knock it because you're using your phone, but it has replaced listening to music while walking for me, and it's more of a conversation starter," says Aimee. "And it sure beats playing video games in front of a TV," she adds.
In 2016 when the game first launched, there was a large variety of people out playing, from families and retired couples to professionals who would run out on their break to catch a few Pokemon. The game made world news.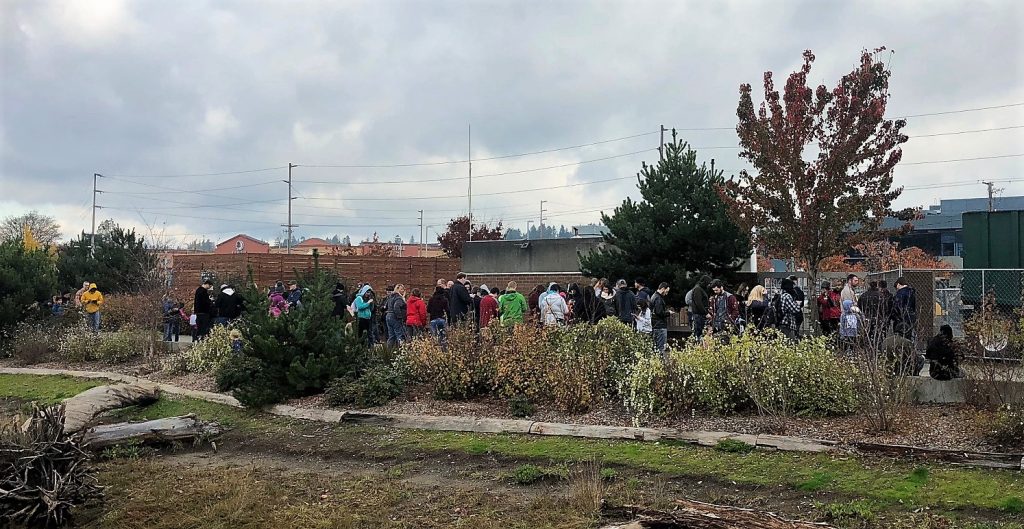 "I remember hearing of people parking in the middle of the street in New York City while they ran to Central Park for a very rare evolved Eevee. The news was there interviewing people, and this was happening worldwide," Aimee laughs. "Our world was divided, you were either a die-hard fan and played the game, or you were the one who was scratching their head wondering what was wrong with these people, running from place to place in groups staring at their phones. It brought out our inner geeks."
"Now here we are more than two years later, and the crowds are not as crazy as the launch, but there is still a huge following," says Aimee.
People don't have to wait for Community Days to congregate with other players. Smaller Pokemon meetups are often organized on any of a number of online forums or local Facebook groups.
"It's fun traveling to different parks and gathering spots in the city or out of the area," says Aimee. "Get out and play, and remember 'catch them all.'"
Thrifty Thurston highlights inexpensive family fun in Thurston County. The weekly series focuses on family-friendly activities throughout our community. If you have a suggestion for a post, send us a note at submit@thurstontalk.com. For more events and to learn what's happening in Olympia, Lacey, Tumwater and the surrounding area, visit our complete events calendar.