Ron Boutilier is less than a mile from the Happiest Place on Earth and someone is trying to choke him out.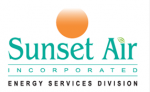 While that sounds like a nightmare to most, it was a dream scenario for the Lacey native, and the result from years of hard work.
Unlike the vast majority of people visiting Anaheim, California, Boutilier's recent trip to Orange County did not include a stopover in Disneyland. Instead Boutilier, who is a member of the Olympia-based Hammerhead Mixed Martial Arts, got something equally, if not more thrilling, than a plunge down Splash Mountain or a spin on Mr. Toad's Wild Ride.
He became a world champion.
Competing in the Male Blue Master 1 heavyweight division, Boutilier took home the gold medal at the 2018 International Brazilian Jiu-Jitsu Federation (IBJJF) World No-Gi Championships at the Anaheim Convention Center December 14-16.
"The matches were intense," the 31-year-old Boutilier said. "This is where the toughest athletes in the world come to compete."
Boutilier, who started training in No-Gi Jiu Jitsu, which is a submission style of wrestling, in 2008 and later began studying traditional Brazilian Jiu Jitsu in 2014, claimed both his semifinal and finals matches with 2-0 victories, winning each match with a single takedown to capture the world championship.
"Unfortunately I was unable to attend 2018 world (championships). Getting the news that Ron had taken first place was super cool to hear, but not super surprising," said Joey Guel, who owns and is the head coach at Hammerhead MMA. "Training Ron is a pleasure because he is an ideal pupil. He always has a positive attitude and is ready to work. What impresses me the most about Ron as an athlete and person is his relentless work ethic in whatever he does."
Boutiler has competed in 41 tournaments, earning such titles as NAGA Washington State Expert champion, Lockflow Absolute champion, St. Croix Valley Absolute division champion, and Grappling Industries Washington State Absolute champion, but names his gold medal at the IBJJF world championships his biggest highlight so far.
He began training under Guel at Hammerhead MMA a little less than one year ago. The gym, which opened in 2015, offers training and professional instruction in Brazilian Jiu Jitsu, Judo, and Muay Thai, among other styles.
"I found (Guel's) teaching style very helpful because he teaches technique in a very systematic way. Each move builds upon the next and he allows enough time for us to drill the technique plenty of times," said Boutilier, who attended the IBJJF world championships with training partner and black belt competitor Charlie Johnson. "He also understands my style and what techniques I should work on the most. I will often come back from a tournament having won every match with something he demonstrated the previous week."
Boutilier also named Hammerhead MMA coaches Ryan Johns and Domenic Curulla for helping him prepare for the world championships.
"All my teammates have been a tremendous help to improve my overall game. Iron sharpens iron," Boutilier said. "The hardest part of winning a world championship is having to rely on the availability of a gym and training partners, as well as maintaining the discipline to get the most out of each and every training session."
For the last several months, Boutilier's training schedule has been quite a grid both on the mat and in his car as he has logged countless miles up and down the I-5 corridor in his pursuit to improve his craft.
He trains Monday through Thursday at Hammerhead MMA. Friday mornings he trains at the Renzo Gracie Academy before training at 10th Planet BJJ Friday evenings. Both gyms are located in Portland, Oregon.
Things get equally busy for him on the weekends. Saturday mornings he is in Seattle at Marcelo Alonso BJJ, while Sunday afternoons he is practicing at Pinnacle Martial Arts in Puyallup.
"It's a lot," Boutilier about his training regiment, "but (winning a world championship) shows it's paying off."
Boutilier does all of this while maintaining a demanding day job. He has a master's degree in structural engineering from the University of Washington and works for the Washington State Department of Transportation in Tumwater as a bridge engineer.
"'Ronster' looks like your typical athlete. He's lean and muscular, aka a jock," Guel said. "So it's pretty funny to see people's reactions when they find out that he's got a master's degree in structural engineering and is practically a mathematician."
A mathematician and now a world champion.
"One thing that is interesting about Jiu Jitsu is that you don't have to be a big, strong, intimidating guy to be successful. One can develop a great grappling style by taking advantage of his or her best abilities including strength, speed, flexibility, or creativity," Boutilier said. "Also, Jiu Jitsu is more of a chess match than it is a test of athletic ability. A high-level grappler will set up techniques by getting his or her opponent to react, baiting them to give up a position so you can capitalize on it. That's what real Jiu Jitsu is all about. It is such a great sport because anyone at any age can do it, and it's a lot of fun."