Three early fouls forced Jackson Bauer to the bench midway through the second quarter.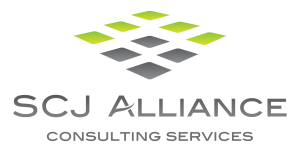 As the lone senior on the Black Hills High School boys basketball team this season, Bauer's presence on the court is a must for the younger Wolves squad.
There are two enormous reasons for this being the case. First, he brings some much needed veteran leadership to the team as no current player has been with the program for as long as Bauer. Second, he's without question one of the best players in the 2A Evergreen Conference.
"As soon as he starts to get going it's a calming feeling for everyone," Black Hills head coach Jeff Gallagher said about Bauer's play. "You can just see the team get excited when Jackson starts to play well. We're able to do so many more things when he gets going."
So watching the action from the bench was the last place Gallagher wanted one of his top players to be during a pivotal conference showdown with a hot Aberdeen team.
Years before, should a similar situation surface, Bauer would internally fume whenever he was pulled from a game because of fouls, dwelling far too long on whatever call he was whistled for.
It would stick with him, getting into his head so much that when he finally returned his play would be sloppy and unfocused.
"There were times when he would get really frustrated and it would affect him negatively," Gallagher said. "We've actually had long talks about. It was never an outward thing though. You wouldn't notice it unless you knew the kid, but we could tell when things weren't going well with him on the inside."
Bauer knew he couldn't be that player this season. Not when he is asked to do so much as the only senior on the roster and certainly not considering the Wolves are in the hunt for their first conference title in school history.
This time around, against visiting Aberdeen, Bauer used his time on the bench in the first half to dissect and analyze the play on the court instead of stewing about his current foul situation. He sat there calmly, piecing together what he could do in the second half that would gave his team the best chance to win.
"I've noticed how much more it's helped my play," Bauer said about his new outlook. "I had a little mishap during one of our games early in the season and after that I decided to let everything go and just go out and play."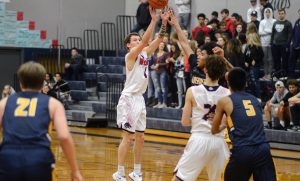 Bauer simply took control of the contest late in the third quarter against Aberdeen, hitting a trio of 3-pointers in the final 2 minutes with the final one coming as the buzzer sounded to help the Wolves turn the once-close contest into a 17-point rout.
"We talked to him at halftime and we just told him he needed to keep attacking. He came out the second half and he was the best player on the floor," Gallagher said. "I was proud of the way he bounced back. It's a different Jackson than previous years. When things happen now to him or the team, he doesn't hang his head. He picks himself and his teammates up. And that's important because being the only senior. The guys naturally look to him."
But the mental side of the game isn't the only aspect the 6-foot guard has improved on during his final season, according to Gallagher.
"Last year we had some really good seniors and Jackson's role was to come in and be a good offensive player for us," Gallagher said. "Now he's asked to do a ton of things. We need him to guard the ball, handle the ball. We need him shooting and passing. I think as a basketball player, he's grown in a lot of areas. He's now one of the best players in the conference."
Few can argue with that statement following Bauer's recent performance against W.F. West as he scored a game-high 25 points and pulled down 10 rebounds in the Wolves' 68-61 victory over the Bearcats to remain undefeated in 2A Evergreen Conference play.
The victory helped exorcise some demons for Black Hills as W.F. West ended the Wolves' season last year on a last-second buzzer beater in a game that decided the district's third and final state playoff berth.
The Bearcats parlayed that win into an incredible state playoff run that saw them advance to the state championship game. The heartbroken Wolves were left wondering what if.
With Bauer leading the charge, Black Hills, which is determined to write a different ending to this season, has shaken off a 3-6 start to take control of the EvCo.
"This team's potential is through the roof," Bauer said. "I really just want to go out there and win every league game and become league champs for the first time in school history."