The young man sitting across from attorney Jeanette Laffoon in her Olympia office was homeless. He'd brought an advocate with him for the appointment and now he wanted to know how to go about getting social security payments. Laffoon had to explain to him that in itself, being homeless did not qualify him for social security.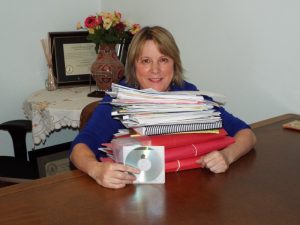 "In order to get social security disability, you have to have an impairment that disables you to the point that it prevents you from working," says Laffoon, co-founder of Maddox & Laffoon Attorneys at Law. "You have to be able to prove disability, and the only way to do that is through medical or mental health treatment." Of the multitudes of homeless people on the streets, many suffer from some form of physical or mental disability but are unable to get access to benefits because they haven't kept up with treatment or weren't able to maintain the necessary records.
Such was the case here. Although the man did in fact have a disability that prevented him from working, he'd been unable to keep up with his mental health treatment. "He had a litany of reasons why he hadn't been able to get treatment, and I recognized that homelessness presents some unique challenges for people who are trying to fit into the boxes the programs require in order to get benefits," says Laffoon.
When clients come seeking help with social security or Supplemental Security Income (SSI), she offers advice so they can find the resources they need and keep their claims current. Laffoon offers her tips on social security benefits and homelessness.
Understand that homelessness is not a disability. According to social security guidelines, to qualify for disability you must be unable to generate Substantial Gainful Activity (SAG) to the tune of $1,180 per month gross. "What I see a lot of people facing is that they're working full time at a minimum-wage job, so they don't qualify for disability, but they don't make enough to be able to afford a place to live," says Laffoon.
The Department of Social and Health Services provides programs for those who don't qualify for Social Security or haven't started the process. Facilitators can help clients apply for benefits and the department also offers the Housing and Essential Needs (HEN) program that can assist them in setting up housing. "I encourage anybody who is homeless or feels like they're disabled but hasn't started the claims process and doesn't know who to turn to check in with DSHS," says Laffoon.
For those who are homeless and are receiving treatment for a physical or mental health condition, keeping their case open can be a challenge. Laffoon recommends the following steps to ensure that people can maintain access to benefits:
Make sure your case file moves with you when you change locations. If a claim was filed in Aberdeen, the Hoquiam District Office will be handling the case. If the claimant moves to Olympia, they need to ensure that the case file gets moved to the Olympia District Office. "Often that's the last thing on people's minds," says Laffoon. "Then mail starts getting returned, they got lost in the system, and the claim gets canceled."
Establish a reliable mailing address. "Even if it's a General Delivery address, make sure you change it if you move," says Laffoon. "The best thing is if you have a friend or family member who is stable and whose address you can use for the claim." Make sure that they live in a place that is convenient to visit for mail pick-up.
Get a Safety Deposit Box. "Many homeless people are victims of theft, including theft of necessary identification documents," says Laffoon. "Valid ID is often needed to obtain information from SSA about the claim, and it is also required at the Hearing Office on the day of the disability hearing." Because of this, Laffoon suggest that it may be advantageous to acquire a safety deposit box at a local bank or credit union, to safeguard important documents, including identification and court/medical papers. "My local bank charges just $20 per year for the rental," she adds.
Check the mail regularly. Often, social security forms will need to be completed and returned within a 10-day window. If that doesn't happen, the claim may be canceled. "You don't want your mailing address to be your grandmother who you see only twice a year," says Laffoon. "It has to be somebody who can reach you."
Continue getting regular treatment wherever you are living. "The problem with being transient is that it's difficult to maintain medical and mental health treatment," Laffoon explains. "Do your best to get established through DSHS with Apple Care or Molina." Regular treatment ensures that medical records will support the disability claim.
Enroll special education teachers or other school staff in creating records for homeless children who are dealing with disabilities. Currently, the number of homeless school-aged children in Washington State is at an all-time high. If a student is a grade or more behind their peers or has an Individualized Education Program (IEP), it will help to establish disability. "If the child has a special education teacher who is willing to fill out forms and write a letter explaining how the impairment keeps them at a lower level than their peers, that's very helpful," says Laffoon.
While not everyone who is homeless has a disability, many struggle with issues that may not be readily visible, says Laffoon. "Just because you can't see the disability, it exists nonetheless. These are individuals who are entitled to help."
Learn more by visiting the Maddox & Laffoon website, or by calling 360-786-8276 or 800-640-8295.
Sponsored