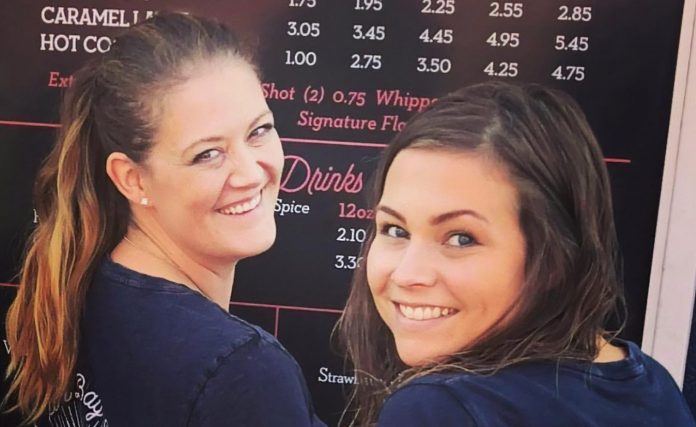 For most of us, coffee is the ultimate pick-me-up. We love our daily blend and frequent the same roasters, brewers, and baristas. Some stands, though, are more than just a drive-through caffeine fix. At South Bay Coffee Company, they strive to uplift the community with every cup.
Owner Stephanie Childers and her team have donated their time and talent to events and organizations across the region. They provided Italian sodas for the South Bay Elementary Sock Hop, worked with the Rocky Mountain Elk Foundation, and hosted a summer root beer float fundraiser for Homeless Backpacks. Kids can even trick-or-treat at the stand on Halloween.
For the entire month of September, all teachers and school staff received $1 off each rejuvenating drink if they showed their school badge or ID.
Such stewardship earned them a slot in the top five on the coveted Best of Western Washington in Olympia. "We look like the typical drive-through stand," says Childers, "but that's not what we are."
They offer coffee, cold drinks, and yummy treats seven days a week. Hungry? Let them tantalize you with bagel sandwiches and biscuits and gravy for breakfast or a lighter pastry, savory bacon scone or their very own sugar cookie.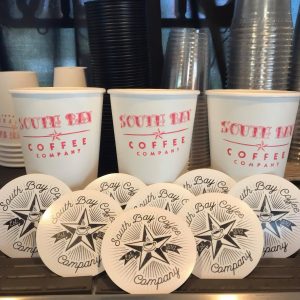 You can follow South Bay Coffee on Facebook or Instagram but let's be honest: the true allure of a coffee stand starts as you pull up to the window. Its sights, smells, sounds, and friendly greeting are what keep us coming back for more. Visit the stand or look for them at one of their many festive, neighborhood events.
South Bay Coffee Company
3427 South Bay Road NE, Olympia
360-459-1345
Winter Hours:
Monday – Thursday: 6:00 a.m. – 5:00 p.m.
Friday: 6:00 a.m. – 5:30 p.m.
Saturday – Sunday: 6:30 a.m. – 5:00 p.m
Sponsored