It began with a single chocolate chunk cookie. Shortly after Joycelyn Zambuto opened Main Street Cookie Company in 2008, a customer at the Dash Point Metropolitan Market (which has since closed down) tasted one of her from-scratch creations. But this wasn't just any customer; this was the wife of one of the managers at the popular gourmet grocery chain.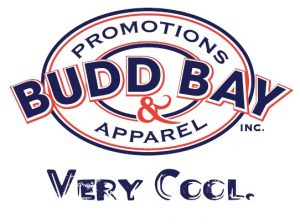 "She went home to her husband and said, 'You've got to taste these cookies. We need to get these into all of the markets,'" says Zambuto. The manager followed up, and after visiting Main Street's bakery in Rainier, he quickly arranged with the corporate office for the cookies to be sold through the Dash Point location.
The next step was expanding sales to all seven stores. Knowing the markets' reputation, Zambuto was a bit intimidated. "They're very well-known and I was nervous about it," she says. "They win Best Gourmet Grocery Store in Puget Sound every year."
After meeting with Metropolitan Market's Bakery Manager Cathy Doherty, however, she was convinced that the chain was in alignment with her company's core values. Ten years later, you'll find Main Street cookies at all market locations throughout the greater Seattle area. The connection that started with a snack has turned into a long-term relationship based on shared values and mutual support. "We're a good fit because the level they function at matches what we do," says Zambuto.
Fundamentally, the two share a commitment to quality without compromise. Since the beginning, Zambuto has insisted on real ingredients for her cookies and, as the business has expanded, nothing has changed. "A lot of places will open, and they'll be really terrific for the first year, but then they'll start to look at profit margins," she says. "Instead of using butter, they'll go to palm oil, or they'll substitute something fake for the real thing."
Despite the high cost of items like nuts and butter, she continues to use them in her products. "They're commodities, and the prices have shot up really high two or three times, but we've always stayed with them," she says.
Flour is another ingredient that makes Zambuto's bakery items exceptional. Main Street is one of only a few bakeries in Puget Sound that uses King Arthur flour; the company is nearly 300-years-old and is employee-owned. "The high cost of the flour is offset by the end result in our products," Zambuto explains.
What she doesn't include: heavy metals. Unlike many bakeries that use baking powder that contains aluminum, Main Street refuses to bake with it. "It would be much better for my profit margin to use the baking powder everyone else does, but I won't do it," says Zambuto. "I don't want to pass that along to your kids or mine."
She also uses only natural, food-based colors. For cookies that include sprinkles, she uses products from India Tree that are composed of natural, food-based products. Sprinkles play a key role in the Funtastic Cookie, designed at the special request of Doherty to be sold at Metropolitan Markets. "We sometimes co-create product lines together," says Zambuto. "She called me and said, 'We need a celebration cookie.' It took about three weeks to pull it all together with my labeling people and my manufacturer, and now it's one of their biggest sellers."
Doherty clearly finds Main Street to be an excellent addition to Metropolitan Market's bakery section. "They're unlike any cookie you've ever tasted," she says. "We feel really good about selling them because of the ingredients. They're incredibly popular and have a very loyal following. One gentleman buys six lemon ice butter cookies every few days."
Such demand was a challenge in the early days, when Main Street was operating within the very limited confines of Zambuto's facility. She opened a separate manufacturing facility several blocks away to increase capacity and used her storefront strictly for selling. Then, several years ago the business removed a wall and took over more of their building, allowing her to move operations in-house. Lat year the company began offering other bakery items, as well as cookies.
Zambuto changed the name from Main Street Cookie Company to Main Street Cookie Company and Bakery to reflect the changes.
While new opportunities continue to arise, Zambuto appreciates Metropolitan Markets for taking her on at the very beginning. "We were a really small company in Rainier, Washington, and they took a chance on us," she says. "We only have to do one drop in Seattle three times a week to one main location because their big company truck comes in and trucks the product to the other locations. They've been very generous on a lot of levels."