Kaylee Schow had no clue how many points she was sitting on when the game went into overtime. She only knew her Tenino girls basketball team entered the contest severely shorthanded.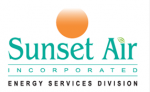 The Beavers were missing two starters – the squad's second- and third-leading scorers no less, and suited just seven players.
Coach Brandi Thomas needed Schow, Tenino's sharp-shooting senior leader who has a knack for making plays, to step up.
That she did, dropping a career-high 47 points in the Beavers' 67-60 overtime win over Seton Catholic earlier in the season.
"It was just a crazy game. We were without two starters because of injuries and we were down by 12 at one point," said Thomas, who knows a thing or two about scoring as she finished with 1,470 career points during her high school playing days at Elma High School before moving on to play at Washington State University. "I don't know if it was a school record (for points in a single game). I would think so. It does bump up her scoring average a little bit."
Schow, who averaged 22 points a game last year, did most of her damage at the free throw line, going 22 of 32. She hit a pair of free throws with 2 ticks remaining on the clock to send the game into overtime where Tenino outscored the Cougars 12-5 to emerge victorious in the nonleague game.
"I didn't really think about it," Schow said about her gaudy point total for the Beavers, who were without senior guard Rhian Mathis and 6-foot-1 freshman Ashley Schow. "Rhian was out. My sister was out. They score a lot of points for us. We had to make up for that somehow."
There's been full seasons at Tenino where the entire team didn't strike for 47 points. During the 2012-2013 campaign, the Beavers failed to hit that total in all 16 of their games. The following year they did it once.
Last year, Tenino failed to score more than 46 points in 15 of its 19 games.
But this isn't the Beaver teams of old.
Behind the play of Schow, fellow seniors Mathis and Charlie Letts and a host of talented freshmen, Tenino has suddenly became a contender in the 1A Evergreen League.
"I think before when teams were playing Tenino, they just thought it was going to be easy," said Schow, a four-year starter. "Last year people weren't expecting us to have a lot of success. We had eight players on the team and some had never played high school basketball before. We've grown a lot since last year and we're setting the bar high for us this year."
The Beavers are coming off an 8-12 campaign last season, which saw them go 1-5 in league play.
"The program has been improving every year since Coach Thomas arrived," Mathis said. "Last year we learned a lot as a team. This year we're looking for results."
Tenino is off to a strong start in achieving that as the Beavers opened the season winning six out of their first eight games, including a 64-48 victory over 2A Aberdeen in a game that saw Schow and her younger sister combined for 40 points.
"I know I sound like a broken record to the girls, but I keep telling them we have such high expectations for you as a team this year," Thomas said. "We know we can achieve so much more than we have in the past."
To make that happen, Thomas couldn't ask for a better floor general than Schow, who also pumped in a game-high 26 points in a win over 2A Centralia.
"She plays with great intensity all the time, and it shows in practices and in games," Thomas said about the 5-8 Schow. "You should never have to coach effort and that's what you get from her every time she's on the floor."
Never was that more evident than during a lopsided win over Aberdeen.
Late in the game with the Beavers up by 30, a scrum ensued following a missed free throw for the rebound. Schow was right in the middle of the action, battling for board before being tossed to the court, her head painfully bouncing off the floor.
"I like playing at 110 percent," Schow said. "You have to give it all you can when you're out there."
One aspect that Schow believes has helped with this year's early basketball success is the Beavers' past soccer season, which saw them advance to the state tournament for the first time in seven years.
"I think it definitely helps us believe we can accomplish our goals," Schow said. "The entire JV and varsity (basketball) team, outside of three girls, played soccer. We all experienced that. It helps with the intensity level (in basketball). We know we can do it in basketball because we did that in soccer. We want to change people's thoughts about Tenino basketball."