Olympia's TRA Medical Imaging is one of just two practices in the state of Washington to achieve the distinction of being recognized as a Diagnostic Imaging Center of Excellence from the American College of Radiology (ACR). The certification means that the practice as a whole – including its governance, health and safety policies, equipment, infrastructure, and more – have met rigorous standards that exceed what is typically required.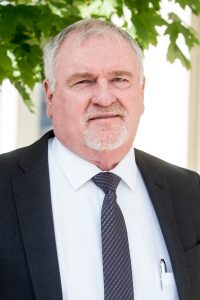 "We go above and beyond general safety and HIPAA regulations," says Performance Improvement Manager, Carol Doherty. "ACR looked at things like our quality management policies and whether our doctors are reporting according to the highest standards."
When TRA merged with Medical Imaging Northwest (MINW) in 2017, MINW had already achieved DICOE certifications for individual aspects of its practice. "We had designations in various modalities like ultrasound and mammography," says David Hulse, Director of Outpatient Imaging. "When ACR came out with this new designation for the entire practice, our medical director decided, 'Let's try to do this.'" At that time, no other practice in the state and very few on the west coast had achieved that distinction.
As part of the certification process, an ACR team comprised of a physicist, a radiologist, an administrator and a technician visited three of TRA Medical Imaging locations for site inspections. "They asked comprehensive questions and interviewed us by assessing multiple areas of quality, safety, procedures and personnel," says Doherty. "Everything had to be reviewed and inspected."
Dr. Ata Alijani, Medical Director of Outpatient Imaging, comments that undergoing such intense scrutiny has been beneficial for the practice. "The higher level of care we were providing wasn't really recognized or standardized. Going through this process allowed us to gain recognition for what we were already doing and helped us see what we needed to improve on, adds Alijani.
Working collaboratively to standardize systems brought our radiologists and administrators from what had previously been two separate companies before the merger together around a common goal, Alijani notes. "With ultrasound, CT, and MRI, DICOE required us to put protocols on paper and perform the same way across all sites. That brought the two cultures together and built a sense of community."
Doherty noticed a similar impact. "We took the best practices from both companies and moved them over," she says. "As a company, we had to work really hard to make sure that all of our policies were aligned."
In her view, the designation was a confirmation of the work she does every day in overseeing quality and compliance. "I believe we go above and beyond to ensure patient safety and staff safety," she says. "We're doing everything we can to improve. This was a good stamp of approval."
The biggest beneficiaries, however, are the patients, according to Hulse. "Our clients can have an overall confidence that we're doing everything to a higher standard," he says. "It just shows that we are top of the line as far as imaging goes."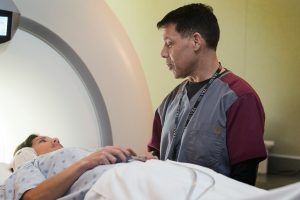 Doherty agrees. "For patients, knowing that the staff and the radiologist are more than qualified helps ensure that their visit is going to run smoothly, and the results are going to be accurate," she says. "We go that extra mile."
Although safety has always been a priority, the DICOE certification process has created even greater improvements, says Alijani. "By having ACR observers and DICOE specialists give us additional pointers, we realized that even with some of the things we thought we were doing well, there was room for improvement."
One example is quality assurance as it relates to CT scan safety. TRA Medical Imaging practitioners had always had an emphasis on making sure that equipment was safe and keeping radiation doses low. Now, says Alijani, the awareness has heightened even further. "We're constantly performing peer reviews on ourselves to make sure we meet the standards we've set."
The DICOE certification lasts for three years, at which point TRA Medical Imaging intends to re-apply. "It's an opportunity for continuous improvement," says Doherty. "We try to stay current with every single advancement that comes through to make sure we're aware of the latest and greatest. Re-upping for DICOE will be another chance to make sure we're on top of everything."
For more information, please visit the TRA Medical Imaging DICOE webpage.
Sponsored