Finding a primary care physician that you trust with your healthcare is a very important step in your healthcare journey. The primary care physician shortage in the United States is making this increasingly difficult. Fortunately for local residents, Olympia Family & Internal Medicine is growing and adding practitioners to meet the needs of our expanding community. Dr. Aneesa Sataur joined the Olympia Family & Internal Medicine group, part of the Capital Medical Center clinics, in August of 2017. Dr. Sataur is new to the community, but she is not new to medicine. In fact, as Dr. Sataur explains she basically "grew up in a lab."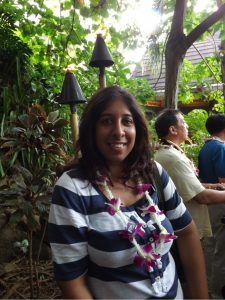 Her father began his own medical career as a lab technician ultimately managing labs and working in quality control. Dr. Sataur often accompanied her father to work and considers the employees at the lab her family. "They welcomed me to the lab and I have stayed in touch with most of them," she shares. Those same employees supported Dr. Sataur as she began the long journey to becoming a physician.
Dr. Sataur knew that she wanted to be a doctor at just 10-years-old and volunteered in her local hospital in New Jersey as a candy striper during her teens. "It was a wonderful volunteer job that gave me access to all the different areas in the hospital and I saw how many people were involved in patient care," explains Dr. Sataur. She worked in every department from engineering to oncology and learned that medicine is truly a group effort.
Her formal education began with a double major in Biology and English at Bryn Mawr College in Pennsylvania. While in Pennsylvania, she worked in cancer research at the University of Pennsylvania contributing to the field of cancer research by publishing two important research papers. Dr. Sataur was uniquely educated in both science and the humanities.
She found a way to combine these valuable studies by obtaining a Masters in Medicine and English Literature at Kings College London in England, United Kingdom. "Medical Humanities is an umbrella term for the interdisciplinary components of medicine, such as bio-ethics, Medicine and Art, and Medicine and Law to name a few," explains Dr. Sataur. In simpler terms, she learned how to relate to patients using the language and communication skills that she first gained during her college years, all be- fore attending medical school. "It was very important to me to find a way to contribute to the medical community and I felt that learning and teaching medical narrative would be one way I could give back," says Dr. Sataur.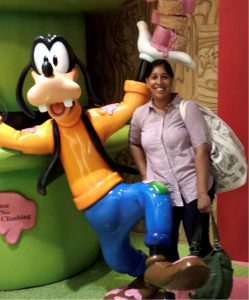 She moved back to the United States and worked at Princeton University doing biophysics research to earn some money before attending The New York Osteopathic Medical School in New York, where she earned her Doctorate of Osteopathic Medicine.
During Dr. Sataur's Residency in Miami, she continued her work in the field of medical humanities by teaching a Medical Narrative course to fourth year medical students at Florida International University. "By teaching the students to use their creativity to explore their clinical interactions, they not only learned how to grapple with the issues of medicine such as life and death, they also learned to empathize with their patients," says Dr. Sataur.
Today Dr. Sataur brings all of this expertise to her practice at Capital Medical Center. Seeing patients of all ages from newborn babies to seniors, brings her great joy. Her office is lined with cards and hand drawn pictures from the patients that she has grown close to. "I love Primary Care because I am growing with my patients," says Dr. Sataur. "It is a privilege to be a part of someone's life in their most vulnerable moments."
Having traveled extensively, Dr. Sataur loves being on the west coast. "I love the Pacific Northwest," she shares. "Not only is it a beautiful part of the country, but the lifestyle is a bit more laid back than the east coast." Dr. Sataur is looking forward to exploring more of the area with weekend hikes with new friends. "Everyone is so friendly here! When people say hello and ask you how you are, they really mean it," she adds.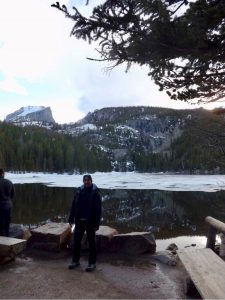 Counted among those new friends are Dr. Sataur's colleagues at Capital Medical Center. "I just love the people I work with and they are so dedicated to the patients," she shares. Working in so many different health- care settings Dr. Sataur appreciates the team effort. "We all share the same focus on treating everyone as a person and they are all our patients together."
Dr. Sataur is sharing her expertise in the medical narrative as she continues to teach at Herbert Wertheim College of Medicine at FIU. She will also be a guest lecturer in the Bioethics department at University of Puget Sound. "I am truly living my dream life," she adds. To make an appointment with Dr. Sataur, call Olympia Family & Internal Medicine at 360.596.4899.
Olympia Family & Internal Medicine
3920 Capital Mall Drive SW, Suite 200, Olympia
360.596.4899
Sponsored