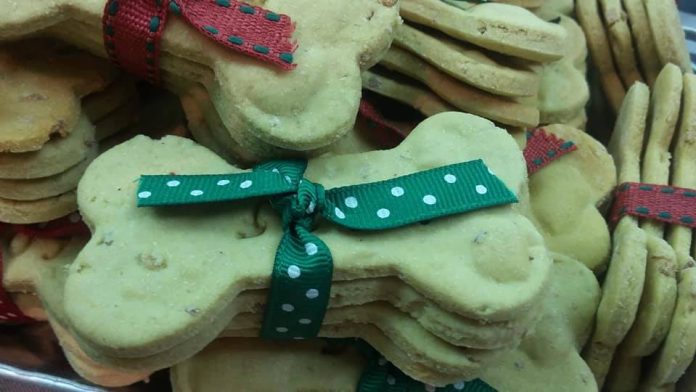 Sometimes it can be hard to shop for someone, no matter how long you have known them. But, if that person has an animal in their life, then your holiday shopping just got a whole lot easier. It's no secret that we pet lovers love to get things for our animals, or related to them. So, whether you pick out a horseshoe scarf or bag of our dog's favorite treats, you can be sure the gift will be well-received. We have some great, locally-owned stores in Thurston County that have something for every pet lover.
Must stop stops for those with canines and feline fanatics on their lists include Mud Bay in Lacey and Olympia, Fluffy and Floyds in Tumwater and The Pet Works in Olympia. All a selection of treats and toys that any pet lover would love to receive. Have a 'hawk fan that's also a dog owner on your list? Then be sure to check out Fluffy and Floyds, they have a whole selection of Seattle Seahawk items, including toy footballs, that make great gifts.
For ultra-local stocking stuffers, amazing hostess gifts and more, check out Crossed Paws Bakery. They can be found at the Olympia Farmers Market and The Pet Works, making shopping a breeze. Their all-natural treats come in flavors dogs drool for including catnip calming biscuits, lamb and kale, and peanut butter squirrels.

They also have cat treats in flavors kitties love including salmon, chicken and halibut. You can purchase a gift box for just $2, fill with a selection of yummy treats and freeze until Christmas, or whenever you are exchanging gifts. They also have fun holiday-themed catnip toys and freshly made dog treats wrapped in ribbons.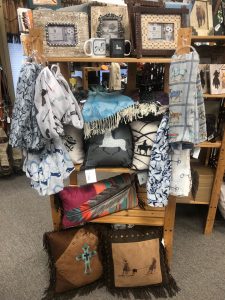 And, if your friend's pets are of the equine variety, then a stop to locally-owned Tack Room Too is definitely in order. They have an entire gift section full of phone home décor and other treats any horse lover would love.
For the young equine enthusiast or the adult collector, they have a large selection of Breyer horses you won't find anywhere else. And, of course, they have plenty of treats for horses that make great stocking stuffers.
Have a pet loving friend that really doesn't need one more present? Donate to local shelters or rescues in their name or their pet's name. We have plenty of great shelters and rescues in the area of all kinds of animals from dogs and cats to horses and cows, there are plenty of places that would love the extra funds and a donation in someone's name makes for a wonderful legacy gift.
If you can steal their pet away for a bit, getting their picture taken with Santa is a great gift! Joint Animal Services is having their Santa Paws pictures on Saturday, December 1 from 3:00 p.m. to 7:00 p.m. and Sunday, December 2 from 10:00 a.m to 2:00 p.m. For just $20 you get a CD with five digital photos that you can then use to make numerous gifts or even just frame the photo itself for a present any pet lover is sure to cherish forever. And, you are helping your local animal shelter what you are at it, making it a double gift. Reservations are highly recommended and can be made by calling 360.352.2510.
Another great place for pet friendly photos with Santa is Northwest Harley. This year, their free photos featuring Santa and his shiny hog are taking place Saturday, December 8 from 11:00 a.m. to 3:00 p.m. Even if you can't fenagle their pet away for a photo, stop by and shop their pet selection for fun Harley Davidson themed pet items that are perfect for the motorcycle and pet enthusiast on your list.
If you are short on time, give a gift certificate to any of the above stores. They make great stocking stuffers and allows the pet lover to go shopping with their pet and spend some guilt-free money, something we all love to do. Regardless of what you chose, you can't go wrong with shopping at these local stores for the pet lover in your life.