From the peaks of Mount Everest to the beaches of the Puget Sound, Dan Mazur is a man who engages with tremendous highs and lows. His love for experiencing the outdoors has directed his life path to care for our glorious Earth for all to enjoy. Whether Dan is in Nepal or Olympia, he remains an ambassador for ecological stewardship.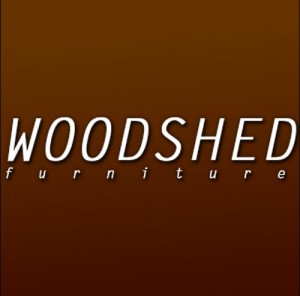 Throughout the year, Dan organizes expeditions to hike and climb mountains through his business Summit Climbs. A seasoned and successful climber (who also has a PhD in Social Policy Analysis), Dan himself leads groups twice a year on Mount Everest.
His zest for outdoor experiences began as a youth growing up in Wisconsin where he became a guide for fishermen and skiers at a mere 17 years of age. His first peak was Mount Sentinel in Missoula where he attended college. Next came Gunsight Peak in Washington. Dan's mother became a teacher in China and he decided to visit her in 1986. That resulted in his first visit to Tibet where he was able to hike. A few years later, he went to Nepal, and has since made seven assents of Mount Everest and two of K2.
Climbing success is one aspect, but for Dan the bigger picture includes the people and the land that make the climbing possible. His Mount Everest Foundation for Sustainable Development has taken on the renovation of the Deboche convent, school and health clinic development, and Sherpa climbing training programs.
You might imagine that Sagarmatha National Park, home to Mount Everest, is a pristine environment. Though the park is dominated by spectacular mountain beauty, there is a dark side to the heavy traffic it receives. Each year 26,000 pounds of human waste are accumulated at base camp. It is dumped into a big hole in the ground and eventually makes its way into the drinking water.
To address this ongoing situation, Dan and Garry Porter founded Mount Everest Biogas Project. Recipient of the UIAA Mountain Protection Award in 2017, the non-profit is bringing hope and solutions. Headway is being manifested in the following areas:
Eliminating annual dumping at the teahouse village of Gorak Shep
Lessening the risk of water contamination by fecal coliform
Reducing reliance on burning wood or yak dung for heating and resultant health risks
Curtailing deforestation of limited wood resources in the Khumbu Valley
Creating local jobs during the construction and operations of the project
Converting waste into a renewable natural gas fuel (methane) that will be made available to the local community for cooking and lighting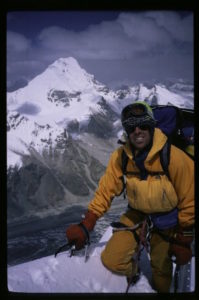 That's a tall order. It has already taken considerable time to design the plans for the treatment plant and then obtain proper permission and permits to build it. Now those are in place. The Mount Everest Biogas Project is raising funds for the construction. One huge challenge is that base camp is remote. "It's two weeks from anything," Dan explains. People will have to manually transport all the supplies: tanks, solar panels, cement, rebar, and concrete. That is time consumptive and expensive – $200,000 would go a long way to get the project up and running. The results would eliminate the ground water pollution and supply cooking fuel for the neighboring village. What a wonderful way to turn an environmental disaster into a positive result.
Dan also cares about the ecology right outside his front door. In 2005, he purchased a house on East Bay Drive built as a summer cabin in 1928. After his mom moved to Longbranch, it made more sense to make the 70-mile road trip via boat. Trips up and down the Sound offered him opportunities to get to know the area in a new way. His neighbors got him interested in seeding his beach with oysters. A mature oyster filters approximately 50 gallons of water each day. That's a good thing for the health of Puget Sound. Now Dan encourages our community volunteers to come out for an annual oyster-planting day. Some people participate because they live on the Sound. Others just like to help out. This year 20,000 baby oysters were put in beds in 50 locations. "I am fascinated by the oysters," Dan said.
Dan is modest about his projects and prefers to share the accolades with all who participate. Nevertheless, Dan's work in the Himalayas has not gone unnoticed. In December, he will be receiving the Sir Edmund Hillary Mountain Legacy Medal, which acknowledges his long-term support of all aspects of mountain climbing with great attention to the humanitarian projects and others he has recruited to get involved.
I'll also mention that Dan and his team rescued Englishman Rick Allen who had been separated from his group while making a summit on Everest. Allen, who was without food and water, was spotted by a drone. Though left for dead, Dan made it to Allen and over the course of three days enabled him to get back to base camp – alive!
Thanks, Dan, for being a citizen of the world. If you are thinking about trekking through the mountains or wanting to make the water of Puget Sound cleaner, you can get in touch with Dan. You can also host a fundraising event if you like. He can speak to you or your group about any of his projects.