"A traditional studio with a touch of contemporary," that is how Tammy Shumate, owner of Tammy's Ceramics near Rochester describes her shop. For Tammy, traditional means rows and rows of shelving stacked floor to ceiling with a dizzying variety of ceramic figurines, dishes, and wall hangings ready to be painted in a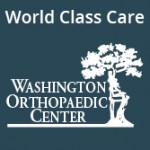 wide variety of finishes. Contemporary ceramic shops generally offer glaze finishing. You can do that at Tammy's shop and so much more. Pieces can be painted with acrylics, pastel chalk, dry brushed, airbrushed, and embellished with crystals and glass. She has all the supplies for patrons to use there in the shop or purchase to take home and finish on their own.
Tammy's Ceramics began as a reinvention of the space her old travel agency occupied in downtown Olympia. A few years later, she moved to it Tumwater. Then her husband, Jack, built her a shop on their property near Rochester, and the ceramic business moved there. "I call him my Jack of all trades. He has been very supportive, building a kiln, the shop, and he even invented an electric slab roller," Tammy shares about her helpful husband. Jack made the roller from salvaged parts. It enables her to make clay slabs for tiles very efficiently.
Business has been steady and offers a very convenient commute for Tammy, so the move out of town has worked out. She has customers who travel all the way from Oregon and California and even Canada. Along with those who travel long distances, she has a local following too. "I have my regulars that come every Monday or on Wednesdays," Tammy says. "A lot of people say it can be very therapeutic."
Tammy has years of experience and lots of ideas. She offers classes in various painting techniques and invites artists like David Hoff to lead special seminars. Sometimes, if the shop is not too busy, she's even been known to give what amounts to private lessons to customers who need some guidance.
Whatever a person might want to paint, Tammy's Ceramics is likely to have it, or it can be special ordered. The shop has more than 5,000 molds. If something is not on the shelves ready to paint, they can probably make it for you, but that will take a few days. Ninety percent of their stock is made right in the back of the shop.
Some of Tammy's fondest memories are of making and painting ceramics with her mom at their kitchen table as a kid. She was about 11 when she started. Her mom would cover the table in newsprint and pour the molds herself. "Then she'd have to hurry and clean it all up in time to make dinner," Tammy laughs. She still has the very first ceramic piece she painted as a child sitting in the shop window. Tammy's mom now lives on the property too and still comes to the shop to paint.
Tammy offers "Paint Til You Faint" events once a month or so. On those days, the shop is open for people to come work on whatever they like from 10:00 a.m. to 10:00 p.m. Sometimes she'll organize a "Tammy Camp" where she leads registrants in making five projects over a two-day period.
Raku is a special painting and firing technique originating in Japan. Tammy sometimes offers raku firing during her Paint Til You Faint events. Raku creates a beautiful iridescent finish that is unique for each piece. This type of finish is something you might see in gallery-type pieces and is not food-safe. However, it is beautiful. "It can be quite expensive to buy in a gallery, but is very, very affordable here," Tammy says. "It's so fun and people get so excited." The final coloring of a raku finish is always a surprise. Until the piece is uncovered, "You don't know what you are going to get," Tammy explains. The whole process from painting to cool-down takes about three hours and the finished piece is ready to take home.
A unique service Tammy's offers is a way to memorialize a horse or other special animal friend. When an animal passes away, people clip some of its fur or mane and save it. The hair can then be used in a special technique called saggar firing where the hair is placed on a chosen ceramic piece then fired. The hair reacts with whatever chemical agent is applied, creating a beautiful and very personal keepsake.
The shop is open for drop-ins and classes to individuals of all ages and abilities, and group events too. If you have an idea or ceramic dream piece, Tammy can probably find a way to help make it happen.
Tammy's Ceramics is located at 16742 Sheldon Lane SW, Rochester and is open every day except Sunday and major holidays.