Interested in learning more about Thurston County history? Since 2016, a group of historians have been publishing a magazine about the history of the county. Called the Thurston County Historical Journal, it is dedicated to recording, celebrating, and sharing Thurston County history. The publication is supported by a large group of heritage societies and government entities.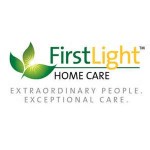 A number of counties in Washington State have historical journals, but Thurston County has not had one in recent years. The idea for creating one originated with Charlie Roe, a member of the Olympia Historical Society and Bigelow House Museum. Roe gathered a group of representatives from heritage groups across the county to discuss how such a project could be made possible. After much discussion and planning, the Olympia Tumwater Foundation volunteered to act as publisher. The Olympia Tumwater Foundation, a nonprofit organization, manages Tumwater Falls Park, the Schmidt House, Olympia Brewery Archives, and student scholarships. In addition, a number of heritage groups and government entities agreed to contribute money to fund the Journal's expenses.
The Journal's first issue debuted in November 2016. To date, six issues have been published. The editorial committee plans to publish three issues a year, depending on funding and article availability.
Each issue contains several articles about historical topics from all around Thurston County, richly illustrated with photographs, maps, and other images. On the back cover is a "Who/What/Where Is It?" section, asking a question about a historical photograph or artifact from a heritage organization in the county. This allows readers to get involved – and answers are on the inside back cover.
The Journal covers a wide array of history topics related to the story of Thurston County. Thus far, over a dozen writers have contributed articles about Native Americans, pioneers, early Olympia, early county records, railroads, coal mining, maritime history, blueberry farming, hydroelectric power, World War II scrap metal recycling, a Tumwater hospital, 1910s Christmas advertising, Lacey's 50th birthday, and women's history.
Printed copies of the Journal are available to members of participating heritage organizations and are also available for purchase ($5.00 each) at the Bigelow House Museum, Crosby House Museum, and Lacey Museum. Copies are also at the Timberland public libraries throughout Thurston County (Olympia, Tumwater, Lacey, Yelm, and Tenino), Washington State Library, and at college libraries (Saint Martin's University, South Puget Sound Community College, and Evergreen State College). In addition, county high schools have received copies.
While only 500 print copies are made of each issue, one year after publication, issues are available to read free online through the Lacey Museum's website. The Journal hopes to create an online index of articles in the future. At this time the Journal has no plans to offer copies by subscription.
The Thurston County Historical Journal is made possible through the financial contributions of many county organizations. Funding is provided by the cities of Olympia, Tumwater, and Lacey as well as the Thurston County government and the Confederated Tribes of the Chehalis Reservation. Private heritage organizations also sponsor the magazine. These include the Daughters of the American Revolution, Daughters of the Pioneers of Washington (Olympia Chapter), Lacey Historical Society, Old Brewhouse Foundation, Olympia Historical Society and Bigelow House Museum, South Sound Maritime Heritage Association, South Thurston County Historical Society, Tumwater Historical Association, and Yelm Prairie Historical Society. Individual donors have given money as well.
The Journal welcomes contributions of articles dealing with any aspect of Thurston County history. Please contact the editor, Karen Johnson (360-890-2299 or karen@olytumfoundation.org) for inquires about submitting articles for the Thurston County Historical Journal. The Journal is looking for articles, ranging from 100 to 10,000 words, on both new topics and new interpretations of well-known subjects, as well as personal recollections. All articles should be factual, well-researched and include source notes and suggested illustrations. The editorial committee is glad to help authors prepare their articles for publication. Or if you want to write an article but do not have a topic, the Journal's editorial committee can help as well. The Journal is unable to pay authors for their articles, but writers can take pride in their contributions to increasing understanding and appreciation of Thurston County's fascinating history.
The Thurston County Historical Journal opens a new era of historical scholarship in Thurston County. Its highly readable and informative format makes history accessible to many people. Designed to record and celebrate the county's interesting and unique history, the Journal has something for everyone.
The author wishes to thank Thurston County Historical Journal editor Karen Johnson for her assistance with this article.