Alex Pribble inherited a Saint Martin's University men's basketball team four years ago that was coming off a 6-22 season, winning just three games in conference play.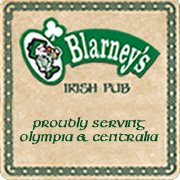 It marked the fifth consecutive year the Saints failed to reach the Great Northwest Athletic Conference tournament.
Dormant no more, however, as Pribble has turned the program from conference also-ran to contender in a considerably short amount of time.
Saint Martin's went 25-8 last year and enjoyed their best season since joining the NCAA 20 years ago as they played in their first GNAC Championship game and earned their first NCAA tournament berth.
"The players have really bought into a championship culture," said Pribble, who is 57-34 during his three seasons at SMU. "They understand that culture is about commitment, it's about actions, and it's about what they do on a daily basis. In past years, we've had to constantly revisit our cultural standards. We are now at the point where our new players can look at the actions of our returners and understand what our culture is all about."
The Saints graduated just one player from last year's squad – forward Matt Dahlen – and feature one of the most talented returning rosters in the GNAC this season as they eye a conference title and a return trip the NCAA tournament.
"Our guys are all about raising the bar. They want to improve every day," Pribble said. "We use the phrase, 'Climb the mountain,' in our program, and all or our guys understand that we took major steps forward last year, but we didn't reach the peak. We have a very challenging schedule this year, and they know what type of daily effort it is going to take to keep moving forward on the path they are on."
Leading the charge up said mountain will be 6-foot-3 senior guard Luke Chavez, who has to be considered one of the front runners for conference MVP this year following his stellar junior season.
Chavez was named a second-team selection to the Division II Collegiate Commissioners Association (D2CCA) All-West Region Team last year. He was also selected as the GNAC Newcomer of the Year and to the All-GNAC First Team after leading the Saints to the second round of the NCAA tournament and just their second 20-plus win season as a Division II program.
Chavez was sixth in the GNAC in scoring at 16 points a game, third in steals (1.8 per game), and fourth in assist at 4 per contest.
"Luke had a tremendous season last year. He earned great recognition from the school, the league, and the western region," Pribble said, "but what is most impressive about Luke is he truly does not care about those things. He is all about the team, he is all about his teammates, he's all about winning. His teammates and coaches have so much respect for him because he truly puts the team first."
Teaming up in the backcourt with Chavez once again will be 6-2 senior E.J. Boyce, an all-GNAC honorable mention pick in 2018, giving SMU, arguably, the best guard tandem in the conference.
"Great guard play is always a major factor in the GNAC. Luke, EJ, and Rhett (Baerlocher) all provided great scoring for us, shooting the ball over 40 percent from 3," Pribble said, "but more importantly they provided great leadership. With the growth of (sophomore) B.J. Standley and the presence of senior transfer Chandler Redix, I believe our guard play will be a strength of this team."
In addition to Baerlocher, 6-7 senior guard/forward workhorse Jordan Kitchen will also be a three-year starter for the Saints, giving SMU one of the most experienced teams in the GNAC.
"Jordan Kitchen and Rhett Baerlocher, along with Kazuma Lane and Robert Little, they are guys that have been with us since the very start," Pribble said. "They have formed a great foundation to build on. The guard core will definitely be a strength this year, but we also return key contributors such as Tavian Henderson, who led the GNAC in field goal percentage last season, and Jared Mathews, who we expect to have a great year in the post for us."
New faces this season include transfers Redix and Marky Adams, a 6-9 senior center, and Alexis Angeles, a 6-2 guard who is the team's lone incoming freshman.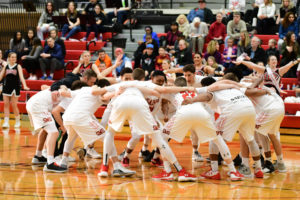 "Each year is different, each team is different. We've added some great new pieces to the team this year, and we know we will be faced with a whole new set of challenges," said Pribble, who has guided the Saints to a 25-7 record over their last 32 home games. "There are a lot of personalities with this team – they are a fun, smart, hard working group and they have a lot of fun together both on and off the court. They are also a very mature group, and understand the expectations for daily focus and effort."
SMU will begin the season on October 24 when they play an exhibition game against Brigham Young University in Provo, Utah. The team will then travel to San Diego to play in the GNAC/PacWest Challenge November 9-12.
The Saints will play their home opener against Walla Walla University on November 19
"Saint Martin's is a special place. When I first arrived on campus, I heard from so many alums who spoke fondly about their experiences and passion for this place," Pribble said. "We've been inspired to build a basketball program that reflects the excellence of Saint Martin's as a whole, and I believe we are doing that. The wins are important, but the sense of pride that our alums and community members have when they see our players playing with heart that's what it's all about."