Louie and Ellen deMoise began their soft drink and ice cream business in the mid-1930s with only two brands of beverages. Louie deMoise delivered 7-Up and his own drink line called L&E flavors to area stores while his wife kept the books. I wonder what the couple would think of the 60,000 square feet of choices in the newly expanded L&E Bottling warehouse today? They would most certainly be proud that the family business is thriving and continuing to provide variety for their customers in the region.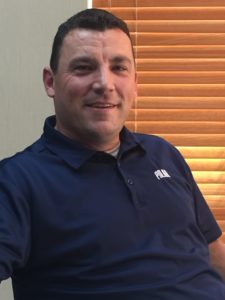 L&E Bottling currently has over 80 employees working to provide the best beverage service in the Pacific Northwest. With thousands of accounts from local high schools and small quick stop gas stations to restaurants and large grocery store chains, L&E Bottling is known for excellent customer service by responding quickly to their customer needs. If you haven't visited the beverage aisle of your local grocery store lately, you might be surprised at the variety of drinks available to the consumer. An aisle that not long ago was filled with different brands and flavors of sugared soft drinks is now anchored by sugar-free sparkling waters. L&E Bottling is proud to carry several varieties of sparkling waters including Pepsi brand Bubly and Polar sparkling water, which is the #1 selling brand on the East Coast. Relatively new to the west, Polar flavors like vanilla orange and cranberry lime provide almost endless options for sparkling water lovers.
What if you want some nutritional benefit in your beverage? Jamie Kennedy is the brand manager at L&E Bottling and has been tasked with building their beverage portfolio.  A former grocery store director, Kennedy has brought his 21 years of retail experience to L&E Bottling, quickly expanding their reach into the "functional beverage" market. Jamie is an active father of twin daughters and has an appreciation for the new demands of diversified and trendy consumers. "Customers want variety," explains Jamie. "They want to get more for their money and in many cases, they want more than just hydration in their drink of choice," adds Jamie. The term "functional beverage" refers to drinks that have added nutrition like aloe, which can aid in digestion or even antioxidants that some claim to have anti-aging and health benefits.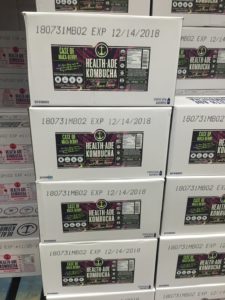 "We have jumped into the kombucha market with both feet," shares Jamie. Kombucha is a fermented drink that is rich in probiotics. With so many brands of the market, L&E Bottling is always on the search for the best tasting product. "Since kombucha needs refrigeration and we are committed to providing these popular drinks to our customers, L&E recently expanded the refrigerated portion of the warehouse and have added refrigeration to their fleet of delivery trucks." says Jamie. L&E Bottling carries several brands of kombucha including Kevita and Health Aid, the fastest growing national kombucha brand. As a local company, L&E Bottling is committed to providing local jobs and economic opportunity to those in our community, which is why they have entered into a relationship with Rainbow Cloud Kombucha. Brewed just a stone's throw from the L&E headquarters in Tumwater, Rainbow Cloud is so fresh that it is still warm when it is received at the warehouse. "Rainbow Cloud is a delicious and functional kombucha that is brewed locally, which is important to us and our customers," says Jamie.
L&E Bottling is further committed to their health-conscious consumers by providing a full spectrum of smoothies from Bolthouse Farms and Naked. These drinks provide daily vitamins and can even be used as a meal supplement for those busy folks on the go. The smoothie market will continue to rise as the demand for healthy and ready-to-eat drinks grows. Jamie Kennedy is always on the hunt for the latest, best-tasting and best value smoothies on the market.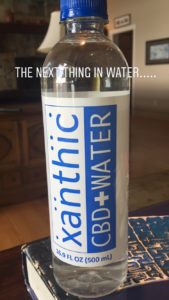 Always on the cutting-edge in premium drinks, perhaps the most surprising is a new-to-market drink containing CBD oil. This popular oil is commonly extracted from cannabis, but in the case of Xanthic CBD water, the CBD is derived from the bark of evergreen trees and citrus peels. L&E Bottling is the first to bring this very new beverage to market in our area. "There is huge demand for CBD infused products and we are pleased to have Xanthic available to our customers," says Jamie.
The next time you visit your local grocery or convenience store, check out the beverage aisle. Chances are you will see something new and most likely it was introduced to you by Jamie Kennedy and L&E Bottling.
Sponsored