General Description: Trail running at Rock Candy Mountain in the Capitol Forest is accessible all year long. There are endless options for runners who can choose to run on the paved logging roads, or venture into the woods for more natural or challenging terrain. Runners and hikers should note, the trails are open to dirt bikes and UTVs from May 1 to November 30. Horses are not allowed at Rock Candy Mountain. Dogs are allowed on a leash.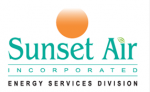 Trail Description: The loop begins at the parking lot and follows the well-maintained North Rim Trail into the woods. Continue along the wide trail to the junction with the Rock Candy Mountain Trail. For the loop, resist turning left and crossing over the bridge, and instead head right on the North Rim Trail and begin climbing up the mountainside. The trail gets steeper and switches back as it nears the top of Rock Candy Mountain, ultimately reaching a forest road known as Army Road. This is the highest point on this loop. Head left along Army Road to the Army Road Tie Trail and the shelter of the forest. Find the Rock Candy Mountain Trail almost immediately and follow it back to the trailhead. Trail ascends to an open summit with views of the Olympic Mountains and the Puget Sound.
Length of hike: 5.5 miles, roundtrip
Elevation:
Gain: 1000 ft.
Highest Point: 1500 ft.
Parking Pass/Entry Fee: Lots of paved parking. Free with Discover Pass
Notes: Cell service not dependable. Toilet at trailhead.
Nearby Restaurants/Amenities:
Summit Lake Grocery

Discover Passes available here
Annual – $35.00
One-Day – $11.50

Driving Directions: From I-5 in Olympia, exit onto US 101 north. After 6 miles, merge onto US 8 for another 4.7 miles to Rock Candy Mountain Road. Turn left and proceed to the trailhead.