If you've ever tried to buy or sell a home, you know the experience can be time consuming and that the whole process is rather daunting. Hopefully, you also know that a good real estate agent makes the ordeal infinitely easier as they navigate much of the muddy waters for you.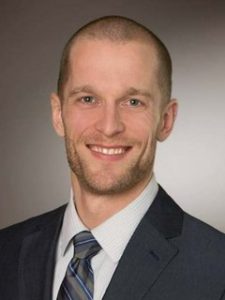 So what could be better that one amazing agent?
A dynamic duo!
Tim Lynch and Ben Gaubert are more than just great real estate agents at Greene Realty – they are a team. "We are just one big happy family," Says Ben of their Greene Realty team. If that's the case, then Tim and Ben are those brothers that are also best friends, and their work reflects that.
Tim was born and raised right here in Olympia. He graduated from Black Hills High School in 2002. After college and time serving in the military, he came back home and got involved with real estate. He's been with Greene for four years and can't imagine himself anywhere else. "I just love the culture here," he says.
Though it is a place filled with agents all trying to do the same thing, there isn't any sense of animosity or trying to beat the competition down. Quite the opposite in fact. "Everyone is willing and able to help each other," Tim shares. "We all want to see the company succeed."
Having spent time in property management in Kitsap County, Ben never could have predicted the greatness that awaited him in real estate in Olympia. "As a team of two, we help each other out," Ben explains. With Tim and Ben working as a team, they can be available 24/7 to clients, while still managing their personal lives. "Between the two of us, we are always ready and available," Ben adds.
"Clients appreciate the attention we give them," Tim says. This team concept in real estate really helps them to cater to their clients' needs and schedules no matter what they may be. Tim and Ben are in constant communication with each other and work together in a way that makes their business more relational than simply professional.
With differing personalities, Tim and Ben make an extraordinary team. Tim enjoys searching through the MLS and looking at data, finding their clients' the right home at the right value. Ben is enthusiastic, with a personality that shines in every encounter. Between the two of them, every client is able to get exactly what they want. "We know every buyer and seller are different," Ben says. "That's why it's good that we're a team!"
"We know this isn't just a transaction," Tim adds. "We like to get to know our clients and take a more relationship based approach."
When it comes to buying or selling a home, Tim and Ben know that homebuyers and sellers are capable of doing it themselves. But they also know that there are a lot of people involved in the experience and that the whole process can be rather overwhelming. They are more than happy to combine their expertise in order to help the buying or selling activity move much smoother.
When it comes to buying, Tim and Ben know it can seem daunting and maybe even impossible. "Come meet with us!" Tim says.  "Talk with us and ask us questions. There are so many options available."
"Tim is incredibly creative in his searches," Ben adds. "We always work to find solutions."
At Greene Realty, Tim and Ben have discovered that power in numbers allow them to really meet their clients' needs. Combining their strengths to help buyers and sellers have the best experience possible.
The duo knows their approach to real estate is unconventional, but they can't help but marvel at how it enables them to truly capture the heart of what they want to do and be. When it comes down to it, both men are more relational than transactional. They spend time with past clients, wanting them to know that just because business is done doesn't mean that the relationship is. "We want to be part of the family," Tim says.
And, truly, when you work with these co-workers, partners, and friends, you really are.
Visit the Greene Realty website to learn more or call 360-528-4160.
Sponsored