For many businesses, no matter the field, owners often find themselves being known for one specific service although they may offer many more. For Cascadia Brewing Company, they have been known for years as being one of the top locations to purchase home brewing equipment in Thurston County. However, over the past year, Tim Sexton set out to change the way that customers think about Cascadia Brewing Company. He wants you to know that there's much more to the company than just the homebrew side of things.
At Cascadia Brewing Company, located in the heart of downtown Olympia, there are actually three different business aspects all packaged into one convenient location. First off, this company has been a homebrew supply store since its inception years ago. Customers can visit the storefront location and rent or purchase all of the products and ingredients that they need to brew their own beer at home. This is the main aspect of the company that resonates in most people's mind, however, there's much more to Cascadia Brewing than meets the eye.
The second component of the company is that customers have the opportunity to take part in the U-Brew side of the business. Once or twice each quarter, Cascadia Brewing offers educational courses for beginners. These classes give approximately 10 individuals access to the brewery where they take part in an Intro to Brewing class. During these classes, participants learn the science behind the brewing process, receive the necessary guidance and then are able to experiment and create their own masterpiece. After two weeks they are able to take home and enjoy their personal brew. For those more experienced in the brewing process, access to the brewing equipment is available for them to use and create any ale recipe they desire.
Third and most importantly, Cascadia Brewing Company is very excited to be spreading their wings and joining in with the other three breweries in downtown Olympia as an official taproom. Tim, who excitedly joined the company in August of 2017 after relocating to Olympia upon retiring from his military career, is passionate about this aspect of his company. "Most people know of us for our homebrewing side of the business," expresses Tim, "but today, we're so much more than that. We currently have 9 tap handles and are quickly gearing up to have 14, which will make room for guest taps."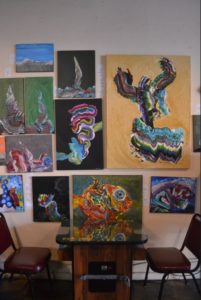 Visitors to the business can enjoy a glass of local brew in a comfortable, down-to-earth setting complete with classic arcade games and rotating works of art adorning the walls. The setting may feel different each visit, as every one to two months a new local artist has the opportunity to hang their artwork on the brewery walls. Something else that is noticeably different on each visit to the brewery is the ever-changing beers on tap. "We really pride ourselves on the creative, experimental beer that we brew," says Tim. " I try to always have different types of beer on tap for our guests to enjoy – historical or classic, experimental and obscure. The obscure brews could include anything from a rye IPA to beer infused with rose hips. It's a really fun way for us to get creative in the shop and try to create something that people haven't ever tried."
Another aspect of the taproom experience that Tim is excited about is the live music that frequently takes place in the brewery. "We're often able to grab some pretty well-known names in the music industry and bring them into the brewery when the artists are making their way from Seattle to Portland," explains Tim. Local bands from Olympia and around the region are often found playing in the brewery on weekends and quickly fill up their event calendar, which can be found on their website and on Facebook.
In addition to the live music filling the air, Cascadia Brewing also hosts many fun events that draw in the masses. A few of Tim's favorite events include Trivia Night that will take place weekly throughout the fall; Drink and Draw happening one to two times per month on Sunday evenings; and the upcoming Arts Walk, happening October 5-6, where Tim expects to see around 20 different bands rotating throughout the shop. You may also see Cascadia Brewing Company around Thurston County at local events such as the Olympia and Tumwater Brew Fests. "In addition to our many events, we offer happy hour deals on weekdays from 4:00 p.m.-6:00 p.m. that are really popular," he adds.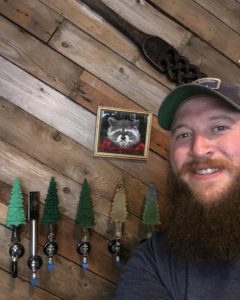 At Cascadia Brewing Company, guests are encouraged to bring their whole family (including the family dog) as well as bring in their own outside food. Whether guests bring the leftovers from the fridge or to-go orders from one of the many the surrounding restaurants, the establishment is always welcoming.
The future for Cascadia Brewing Company is bright. With the jam-packed schedule of live music lineups and events, an expanding beer list and comfortable taproom atmosphere, is eager to see how the company grows and what the upcoming months hold as they continue to expand marketing and business operations. To learn more and stay informed on all of the happenings, visit the Cascadia Brewing Company website and follow them on Facebook and Instagram.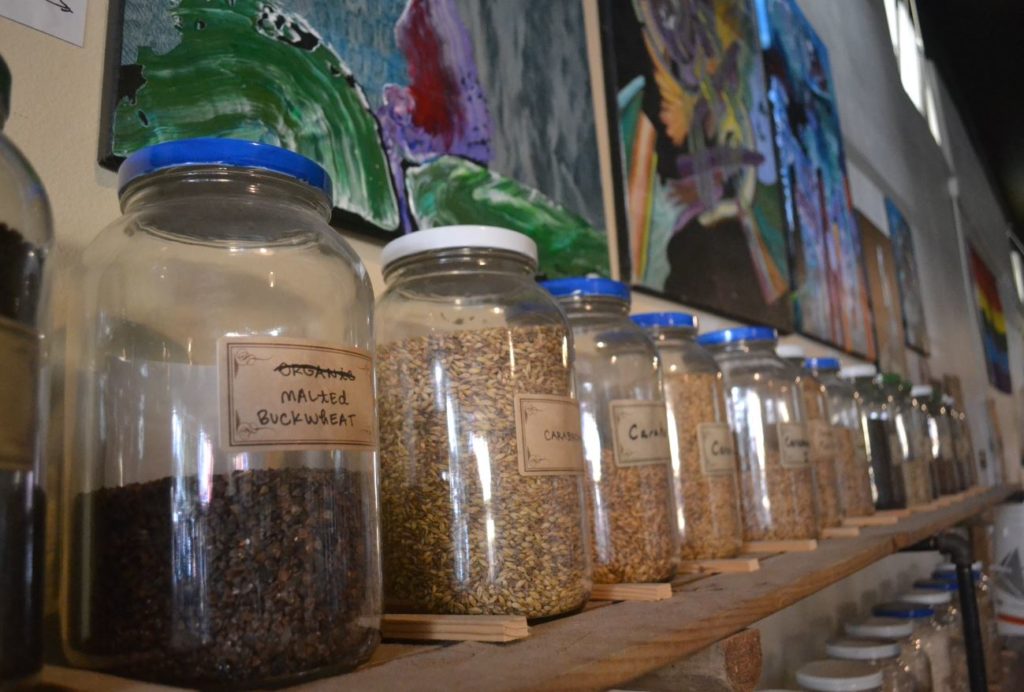 Sponsored