Parents know the benefit of being sneaky. Kids don't eat their vitamins? Try the ones masked as gummy bears. Want more fruit and veggies in their diet? Frozen smoothies are a wonder. Need to combat summer brain drain? Combine engineering with LEGO at the Puget Sound e2 Young Engineers STEM Days of August day camp.
Educators at the Brookings Institution report that "As students return to school this fall, many of them…will be starting the academic year with achievement levels lower than where they were at the beginning of summer break. This phenomenon–sometimes referred to as summer learning loss, summer setback, or summer slide–has been of interest to education researchers going back as far as 1906.
"Students' achievement scores declined over summer vacation by one month's worth of school-year learning… [Programs] should offer engaging options for students over the summer so that summer learning programs do not feel like punishment for students who would rather be enjoying summer vacation."
At e2 Young Engineers, students study engineering, computer coding, math, and physics. Properties like centrifugal and centripetal forces, inertia, potential energy, kinetic energy, action and reaction law, buoyancy, torques, fulcrum, load division, and angular momentum come to life through building with the simplest of tools: LEGOs.
This will be the second year summer camps are available, running in one-week intervals from July 30 through August 24. Camp is open to students entering first through sixth grades in September and no experience—beyond a love for Legos—is necessary.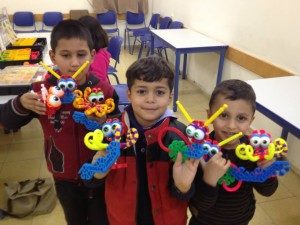 With a maximum of 16 students per week, online registration is open and filling up fast. Class will run from 9:00 a.m. until noon, Monday through Friday. Sign campers up for one week or all four, with a 10 percent registration discount if they attend all sessions.
"It's exciting to watch kids learning mechanical engineering and physics and hands-on science as well," says Jenn Chevalier, director of e2 Young Engineers. She and her team offer year-round instruction from their Lacey location in classes held four days a week. During the school year they bring the fun to local students by providing classes in six local schools, with more to come. Last year alone, they helped nearly 200 students across the district.
Each week of camp is $175 and features a different, fun theme. July 30 through August 3 is Adventure Camp, August 6 to 10 is Candy Camp, August 13 through 17 is Science Camp, and August 20 through 24 is Superhero Camp.
Chevalier recently brought her kits to ever-popular engagements at the Boys & Girls Clubs of Thurston County and Big Brothers Big Sisters of Southwest Washington. Kids and adults worked side by side building simple machines and even used their creations to make sticky, tasty pudding.
Longtime staffer Sam Meek, a recent graduate of Saint Martin's University where she majored in math and biology, loves her time with the kids. "Every day I think about how privileged I am to work with our students," she says. "I love getting to teach them new things and watch their confidence and understanding grow. It's always a pleasure seeing them succeed and getting to share in their joy."
Other instructors are college students and local grads in the similar fields. There are math educators, pre-med students, and even Kyle Fitch, who, with his grandfather Roger Harding, is riding coast to coast on his bicycle to raise money for the Shriner's Hospital.
"Working at Young Engineers has provided me with a fantastic working experience," says e2 instructor Dylan Evans. "I'm getting comfortable working with new people and as a team and I've learned from this job that it's a team effort and having a strong bond with your coworkers helps make companies grow. What's also really great there is that it's really not like a typical high school job like working fast food or something like that. Sometimes, I actually learn things as well from the lesson I pre-read and practice to teach kids later on."
The American Camp Association estimates that more than 14 million Americans attend camps annually. This summer, sneak a few mental veggies into your kids by sending them to a camp that's hands-on, fun, and combats brain drain at the same time. They'll have a blast and you'll have an extra few hours to catch your breath.
You can find a list of local elementary and middle schools offering fall, winter, and spring classes online, as well as individual day, time, and enrollment forms. Online camp registration is preferred, but you can also sign up at the offices they share with Mathnasium of Olympia at 4331 Lacey Boulevard.
Call Chevalier and her team at 360-763-9963 or email PugetSound@e2youngengineers.com with questions. Follow e2 Young Engineers on Facebook to find photos, events, and reviews.
Sponsored