Submitted by Lacey Pocket Gophers
Lacey may end up being known as Thurston's County's "title town" after this weekend's matches if the Lacey Pocket Gophers Football Club has anything to say about it.
If the most exciting semi-pro adult men's soccer team in the county can win it's next two matches, the squad will secure the inaugural Western Washington Premiere League title out-right.
The first match is on Saturday, July 14 at 7:30 p.m. vs. Grays Harbor FC at North Thurston's South Sound Stadium, with the second match on the road on Sunday, July 15 against the WWPL-leading Kirkland Goats FC.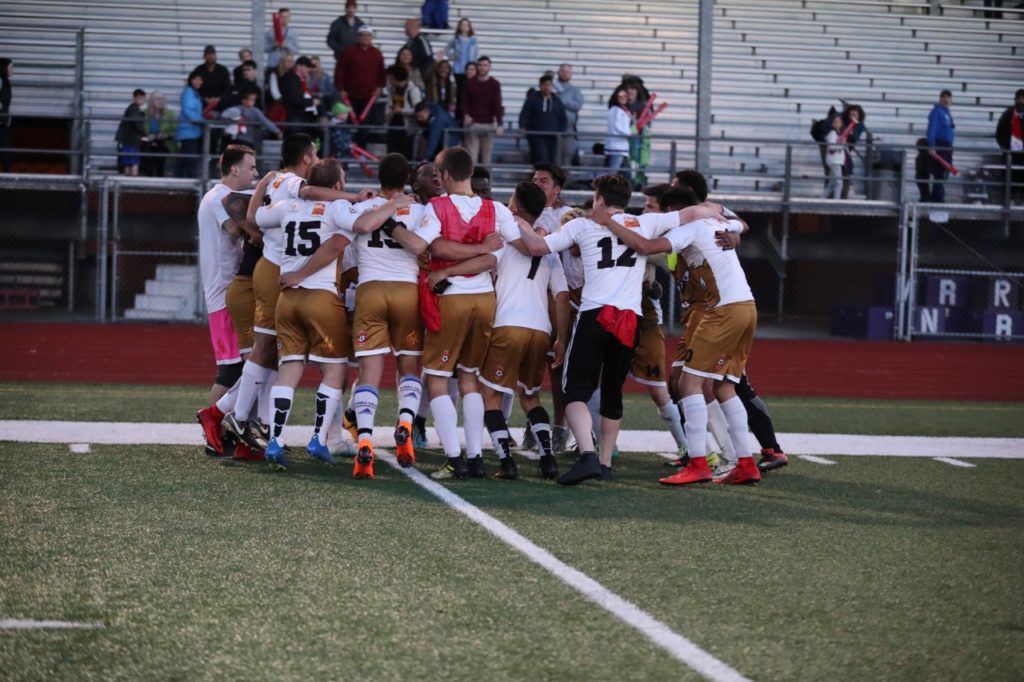 At the start of the WWPL campaign, Lacey tied Kirkland 1-1 on the road in Bellevue, and neither team has lost a match since. Lacey FC has lit up the scoreboard both home and away this season, outscoring all WWPL opponents 34-7, and outscoring opponents at home 16-3.
"This shows that the great talent level in this area for soccer is still untapped," said Pocket Gophers' Chairman/President Troy Kirby. "Don't let anyone convince you otherwise. We're excited about the opportunity to bring a first soccer championship to Lacey, especially when a lot of people told us that there wasn't the competitive or interest level in this area for such a thing."
The Lacey Pocket Gophers will have welcomed over 1,000 people through their doors during the five home matches.
"We're going to give 1 lucky fan something pretty special if they are the 1,000th fan, but knowing us, it will be completely off-the-wall!" said Kirby. "But that doesn't mean we aren't going to do some interesting stuff for everyone else."
The Pocket Gophers' July 14 season finale at home will also be CLEAN OUR CLOSET night… All of the giveaway items will be up for grabs; bam bam sticks, water bottles and hacky sacks. Free for the taking.
"We have a bit of excess, so when you come to our game, you may get a lot of stuff, but we're going to make you work for it," Kirby said. "It's our way of thanking our fans. They've been great this year, and it's made our experience at Lacey something to build off of in 2019."
The Pocket Gophers will announce the two names of their mascots, driven by fan suggestions and the team also has the #RiseAsOne recreation soccer team, led by coach Xaiver Blue, as part of the festivities. #RiseAsOne will be bringing out over 100 youth soccer kids from Lacey to participate in pre-match & halftime scrimmages, work as ball kids, and be part of the national anthem presentation, sung by Lacey Police Department Commander Chris Ward, who is also a professional country singer.
"When you come to one of our matches, you not only get an experience, but a feel of community," said Kirby. "That's what it's all about. A safe, quality environment where kids can run around, use bounce houses, and parents feel that no matter what, they've gotten their money's worth doing an activity locally."
The Lacey FC vs. Grays Harbor FC match is Saturday, July 14 at 7:30 p.m. (North Thurston High School's South Sound Stadium). Purchase tickets in advance at www.laceygophers.com