Steve Davis knew he had a mismatch.

Davis, the head football coach at Olympia High School, was breaking down film of South Kitsap last season when he saw something in the Wolves' defense he knew the Bears could exploit.
Once the game rolled around, Davis made the call on the Bears' second offensive series. The end result was an 80-yard touchdown reception for senior Ibi Ceesay.
"He could have walked into the endzone," Davis said about Ceesay's score, which kickstarted the 45-13 Olympia rout.
Davis said it's his favorite memory of Ceesay from last season – and that's saying a lot because there were plenty to choose from.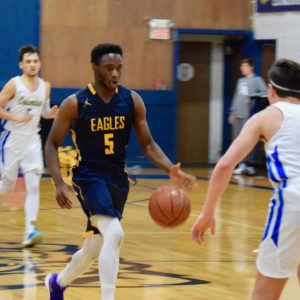 Olympia High School has seen numerous football players go on to play collegiately. The same can't be said for Pope John Paul II High School, a school that first opened its doors in 2010.
Ceesay will be the first.
For the last four years, Ceesay attended Pope John Paul II, a school that does not feature a football program, but once that final bell sounded in the fall, he would trek over to Olympia to play football for the Bears.
In May, Ceesay became the first student from Pope John Paul II to sign a national letter of intent to play college football as he signed with the University of Redlands, a NCAA Division III program in Redlands, California.
"Redlands is getting a tremendous athlete," Davis said, "and an even better young man in Ibi."
It's a sentiment that is echoed at Pope John Paul II as well.
"He always walks around with a smile. He never has a negative attitude towards anything. When he came here, he was athletic," Pope John Paul II athletic director Anthony Herness said, "but he wasn't quite the leader that he has become over the four years. People respect him so much. All his teammates look up and admire him for his leadership. He is just a tremendous young man."
Ceesay, who also held offers from Linfield and George Fox, among other schools, had been in contact with the Bulldogs coaching staff for a while before taking an official visit to the campus in late April.
"I didn't know what to expect at all," Ceesay said about the trip. "I went there and got to see the campus and met coaches and everyone and just fell in love with the school. Right after that I said, 'Where do I sign up?'"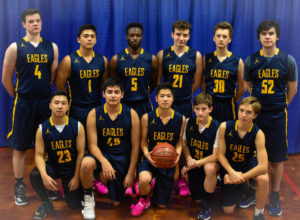 Ceesay was the Bears' starting free safety as a senior, registering 65 tackles, which was tops among Olympia defensive backs, but Redlands plan to use him at wide receiver.
"He will be able to concentrate on one side of the ball and his knowledge of the game will continue," Davis said. "I've been to Redlands twice and have gotten to know their coaches. They do a fantastic job down there. It's a great fit for both."
The 6-foot, 175-pound Ceesay finished his senior year with 24 catches for 565 yards and three touchdowns. His 23.5 yards per catch was the best in the 4A South Puget Sound League where he was a second-team all-league selection in 2017.
Ceesay is heading to a Redlands program that is coming off a 7-2 season and his explosiveness should fit in nicely with an offense that led the Southern California Intercollegiate Athletic Conference in points (41) and total offense (495.5) per game last year.
The University of Redlands football program has developed quite the Thurston County pipeline over the past few years as several local football players have donned the Maroon and Gray of the Bulldogs.
Ceesay will join a Redlands' squad, which featured three players from the area last year, including Capital graduates Carson Bertelli, a freshman wide receiver last year, and Ryan Rieta, a junior linebacker, and Olympia grad Conner Kennedy, who was the team's third-leading rusher during his junior year of 2017.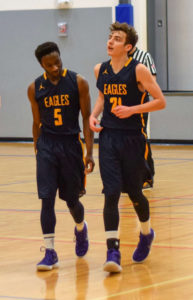 Additional local football players who have played for the University of Redlands include Timberline's Kevin Russell, who was a multiple-time all-SCIAC first-team quarterback from the Bulldogs between 2013 and 2015, and Olympia graduates Bentley Tran and Conner Schultz.
"I'm just really excited to get down there and become part of the team," Ceesay said. "My junior year, I realized how much I love this sport. I want to do it as long as I can."
The Bulldogs open the 2018 season at home against George Fox on September 1 before traveling to Tacoma on September 8 to play the University of Puget Sound – providing Ceesay's friends and family members an easier opportunity to watch him play other than the 1,100-plus mile trip to Redlands.
"I don't think he's come close to touching the surface of the athlete he can be," Davis said about Ceesay. "I think before he's done the bigger schools will be shaking their heads wondering how they missed on him, and why they didn't recruit him."