It was a hot day in August, you know the kind where you wish you could just sit around in A/C sipping on an ice-cold beverage doing absolutely nothing. But instead there I was dog-tired, standing in the chapel wings all dressed in white, just trying not to sweat or cry my make-up off. This was the happiest day of my life, the one I had dreamt about since I was a little girl. My fairytale wedding. And yet I was utterly exhausted from all the work and details leading up to the big day. I felt more like Cinderella – before she was a princess.
My experience wasn't much different than many brides according to Ashley McCabe of Oly Events. "Planning a wedding is a lot of hurry-up and wait," she explains. Choosing a date, booking the venue, caterer, and photographer a year or so out is the easy part. And you think, I got this. After all, Pinterest makes any DIY project seem like a piece of cake. But it's those last couple months all the way up until the "I dos" when things really get crazy, even for the most organized and crafty individuals.
But, what if you had a fairy godmother, like Cinderella, that could step-in and make your vision a stress-free, reality? Well you are in luck – this is Oly Events specialty. Ashley and her team offer customizable day-of-coordination packages for the bride that has done the preliminary planning and is now ready to enjoy this special time rather than stress over all the final details.
Hiring a day-of-coordinator is an affordable way of using a wedding coordinator. Ashley meets with brides three to six months before the wedding to discuss vision and specifics. From that point, Ashley and her team can take over as much or as little as desired. Everything from legal documents, permits and vendor contracts to rehearsal dinners, party favors and clean-up. The experienced and professional staff at Oly Events can alleviate the burden commonly experienced by brides and their families. They know what to do and have strong relationships with local vendors to get the job done.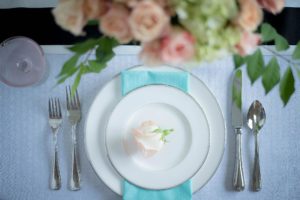 Personally, I have always considered myself a DIY kinda girl. I enjoy crafting and planning parties. But there is certainly one thing I have learned – it is a lot of work and weddings are an entirely different beast! The happiest day of your life should be spent relishing every minute with all the special guests you hand-picked to be there. If you are planning a wedding or other event, let Oly Events make your fairytale a reality. And don't worry, your getaway car won't turn into a pumpkin at midnight. Ashley and her team will be there to ensure your happy ending.
Learn more about Oly Events and request a complimentary consultation through the Oly Events website or get social and be inspired by some of Ashley's latest work on Pinterest, Instagram, or Facebook.
Sponsored