Our country drive begins in Tenino, goes out the Skookumchuck Valley and returns to Highway 507 by way of Johnson Creek Road. In all, it covers 24 miles.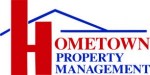 The first stop is Forest Grove Cemetery which is an interesting location for those who enjoy history. The cemetery is made up of the Donation Land Claims of Tenino pioneers Rueben Crowder and Phillip Northcraft. In fact, to get to the cemetery, you take Crowder Road from Tenino and turn left on Northcraft Road. Both men are interred in the cemetery along with many other persons for whom local roads and landmarks are named. Headstones in the original section (down gate 1 road) and also in the first annex (down gate 2 road) date back to the 19th century and feature symbolic iconography and artwork that just isn't seen on modern monuments.
Continue on Northcraft until you hit Skookumchuck Road and turn left. You will now find yourself in wide open farmland with plenty of cows, horses and barns.
The Skookumchuck Road runs the length of the wide Skookumchuck Valley, which is so named for its river. The word Skookumchuck is derived from the Chinook Jargon and combines the words skookum meaning "strong" and chuck meaning "rapids." Perhaps in its history, maybe sometime before the construction of the dam, there were rapids on the Skookumchuck, but today the river is known for being a friendly river for folks who enjoy tubing lazily in the summertime.
Shortly after you cross the first bridge, there is a sign for Sunshine Nursery on Coal Road. Follow the signs and the road travels under some large maples and turns into a gravel road. You will see the greenhouses in the distance. This family-run nursery supplies herbs, perennials, annuals and interesting plants to retail nurseries throughout the country. But every spring, they open to the public from 9:00 a.m. to 4:00 p.m. until the end of June. In addition to a wealth of hanging baskets and beautiful plants you didn't know you needed for your garden, they also have a gift shop.
After visiting Sunshine, follow Skookumchuck Road to its end and you will find yourself in the Skookumchuck Wildlife Habitat Management Area, which includes places to hike, river access and the Skookumchuck Hatchery. The Habitat area is owned by Transalta, which partners with the Washington State Department of Fish and Wildlife to manage the salmon populations.
There are four designated areas to park. The first area opens up into a meadow that's a fine place to picnic, take a stroll and watch for wildlife. There are no designated trails in this area though hiking is allowed.
Parking areas with access to the river are farther along on the right-hand side. In the spring and summer, the Skookumchuck is a great place to get your feet wet. Just remember to wear river shoes since this is also a fishing area and there are probably plenty of hooks lurking on the river bottom. This area is popular for swimming, fishing, horseback riding, picnicking and taking the dogs for a swim so don't be surprised if you have to share the river on the weekends.
The Skookumchuck Hatchery is open to the public daily until 3:00 p.m. and if you go on the weekend Dillon Shultz might just give you a personal tour. My family took a tour, which included visiting the incubation room and looking at some small late winter Steelhead fry in a viewing glass. These fish were harvested as eggs in late February. We also had the opportunity to see some larger juveniles in glass viewers out in the ponds. Dillon walked us through the life cycle of the fish showing us where they are released and demonstrating how fish are received when they come back to spawn.
The Skookumchuck Hatchery produces Early Coho, Late Coho and Steelhead by the hundreds of thousands. There is something to see at the hatchery all year round. Fish are returning from October to February, but in the off season juvenile salmon are on-site and the staff is more likely to give you a tour. If you show up on a busy day, you are welcome to walk around, but let the technicians go about their work.
After leaving the Skookumchuck Wildlife area, take a right on Johnson Creek Road to make the drive a loop. Johnson Creek Road follows a narrow canyon and eventually meets up with Highway 507. It is a pleasant drive that skirts miles of Weyerhaeuser property. It is possible to enter Weyerhaeuser land, but you need to obtain a permit for the Vail area to do so. Sadly, permits are sold out for 2018 but in the meantime, it's interesting enough to drive through it.
Once you hit highway 507, take a left to go to Tenino or right to visit Rainier for a well-deserved treat.