Another school year is drawing to a close and long, sunny summer days are almost here. If you've got school-aged kids, it's time to start planning for those days of freedom. North Thurston Public Schools (NTPS) helps parents do more than just fill the time thanks to their many community-wide programs and partnerships.
Vicky Lamoreaux, assistant superintendent of instructional services, is proud of their extensive summer options. "We have several partnerships with community organizations that serve our community which include: South Sound Y Care, Together!, and Lacey Parks and Recreation," she says.
Y Care programs are run through the South Sound YMCA and focused on students between the ages of 5 and 12. This summer they'll be working from Chambers Prairie Elementary and Seven Oaks Elementary schools between June 22 and August 31. Registration is done through the YMCA online or by calling 360-357-6609.
TOGETHER!'s Club House offers free after-school and summertime programs at Lydia Hawk, Meadows, and Lakes Elementary schools for students in first through fifth grades. These five-week programs run from June 25 to July 27 and feature field trips, snacks, homework time, and hands on activities. Find the summer application online and direct questions to their Director Eva Donjacour at 360-493-2230, extension 111.
In conjunction with Lacey Parks and Recreation, the NTPS hosts the 2018 Summer Lunch program and Summer Playground Pals. Playground Pals takes place from June 25 to August 17 at Lydia Hawk and Lacey Elementary schools. The Summer Lunch program runs through those same dates at Lacey, Lakes, and Lydia Hawk Elementary schools as well as Timberline High School. Contact the Lacey Recreation Coordinator with questions at 360-491-0857.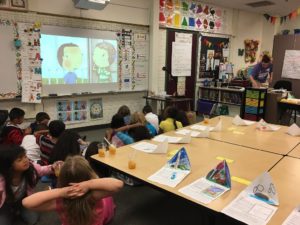 But academics aren't left out, says Lamoreaux. "Summer school is an important part of support for our students," she adds. "A well-balanced and personalized academic curriculum during the summer could set students on the right path for success, rekindle interest in learning and increase student motivation and self-esteem. For many students, summer programming fights the 'summer slide.'
"A recent study found students taking part in summer learning programs substantially increased their academic and social skills. It also found the students improved their work habits and became more confident in their ability to learn. It makes perfect sense when you think about it—if you're not practicing and reinforcing the things that you learn, you can forget."
With this in mind the district offers academic opportunities for all ages. "Our summer academic programming includes a third-grade reading support program for students scoring level 1 on the English Language Arts state assessment, partnering with the YMCA to offer a Power Scholars program for low income students at Lacey Elementary School, and piloting a Kindergarten Jump Start program at Lakes and Lydia Hawk Elementary schools.
"For eighth grade students who need extended support around Algebra prior to high school we offer an Algebra Readiness course at Komachin Middle School and a high school program for students at Timberline High School," explains Lamoreaux.
Third-grade reading help runs from July 9 to August 9 at Lakes Elementary. Power Scholars meet between July 10 and August 11. Kindergarten Jump Start is August 13 through 17. Algebra Readiness is taught from August 6 through 17, and the high school classes are from July 5 through August 10.
Finally there is a Summer School option (Credit Retrieval) for high school students entering grades 9-12 in fall 2018. This year it will be held at Timberline High School and includes a reduction in registration. Other summer programs include Little Red Schoolhouse August 16 (with free immunizations) and the SmileMobile on June 25-29.
With nearly 15,000 students attending 22 different schools, there are options galore for your student. Directions to individual locations are available on the District's directory and information on programming, free summer meals, and more is updated frequently.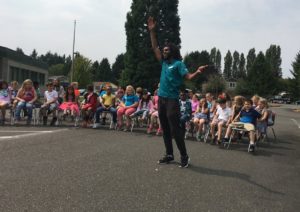 Many of the programs are free and available on a drop-in basis. The District office is open year-round to answer questions or provide additional guidance. Simply call 360-412-4400 Monday through Friday, from 7:00 a.m. until 3:30 p.m.
The Washington Post reports that "Students, we are told, on average lose about two months of progress in reading and math over the summer…All this, despite the fact that the data on brain drain is actually complicated. Research also tells us that physical activity is essential for optimal brain performance, that brains need breaks to recharge and that people also learn in unstructured ways. Digging for insects in the dirt may be just as beneficial as dissecting them in a lab. Ultimately, most kids need, and learn from, both kinds of experiences."
Why not consider one of the many NTPS summer programs that combine the best in youth education with play, fun, and friends? It not only keeps their brains engaged might be the only time they don't make a fuss when it's time to go to school.
Sponsored