Cancer 101 may be the one class that everyone hopes that they never have to take, but it can be a life preserver for cancer patients who have been tossed out into the deep waters of a cancer diagnosis. The uncontrolled cell growth that causes cancer will touch the lives of 1 in 2 men and 1 in 3 women.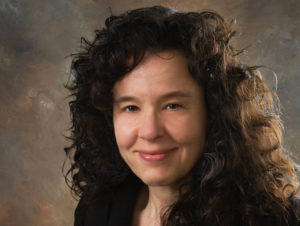 Providence Regional Cancer System wants patients to know that they are not alone.
"Patients often feel overwhelmed at the time of diagnosis," explains Cobie Whitten, PhD, psycho-oncology consultant with Providence. "Bouncing from appointment to appointment can feel like you are a ball in a pinball machine."
In 2009, Whitten wanted to create an orientation that would allow patients to meet members of the oncology team and learn about the services that are available to them along their medical journey. This free community event, now in its ninth year, is open to everyone, not just people who are getting their care through the Providence Regional Cancer System. Originally named "New Patient Orientation" Whitten changed the name to Cancer 101 because it is not just for beginners but for patients anywhere along the recovery continuum.
For locations/dates and sign-up information for Cancer 101 and any of Providence's community events, go to registration page on the Providence website.
The evening includes a delicious vegetarian dinner along with an informational presentation on everything from why people get cancer and treatments to side effects and the types of supportive care that is available. Cancer 101 is offered throughout the Providence Regional Care System with classes six times a year in Olympia along with classes in Centralia and Aberdeen.
Chris Lower of Providence Regional Cancer System reaches out to as many patients as he can with a personal invitation, but he wants to extend that welcome to anyone who is interested in learning more about how to access services like integrative care.
"We want patients to understand that there are complementary modalities like oncology massage, naturopathic oncology and acupuncture within the Providence umbrella," he explains. It is important that cancer patients are seeing a practitioner that is trained in oncology or they risk doing more harm than good.
Cancer 101 can provide the names of the practitioners who have the appropriate training to deal with the issues of oncology patients.
Providence Regional Cancer System provides up to three free counseling session and has a chaplain available to cancer patients and their families. Cancer 101 gives patients information about these special available services along with a multitude of other tools they need to navigate the complex journey that that patients and their families embark upon after diagnosis.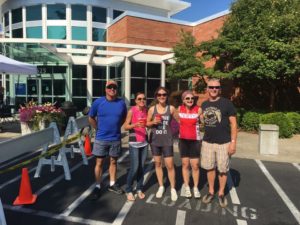 "The volume of the information is impressive," one recent participant shared. "It is also impressive that Providence offers this comprehensive set of services focused on cancer."
"We don't know what is up ahead and we can't be in your boat," shares Whitten. "But we will be in another boat right beside you."
Secure your spot at the next Cancer 101 today.
Sponsored