When Keith Edgerton started the Olympia Girls' High School Lacrosse Club three years ago, he inherited a team with minimal playing experience.
That's to say all but about two members had actually picked up a lacrosse stick before.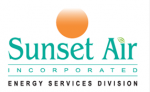 "I told them the wins will come. Don't worry about that. If you're giving maximum effort and putting in the work," Edgerton said, "this will be the greatest sports you'll ever play in high school. There's going to be tough games and tough moments, but focus on working hard and having a great time."
A total of 24 girls turned out that first season for the Olympia squad, which plays a JV schedule in the Washington Schoolgirls Lacrosse Association.
Capital High School senior Brigitte Neuville was one of them.
One of the most memorable early lacrosse moments for Neuville was when the team played Vashon on the road during that inaugural season.
"I remember going over there my first year not knowing what was going to happen," said Neuville, who was also a member of Capital's state championship volleyball team this past fall.
The excitement was high as Olympia stepped onto the field to challenge the vastly more experienced Vashon squad. It was the young upstarts taking on the veterans.
"And they killed us," Neuville said. "It was like 11-1 or something."
Fast forward three years and the two programs once again squared off against each other. Olympia came up the victors this time around, one of the many indicators of just how much the Olympia program has improved over the last three years.
"It's been really rewarding," Neuville said about going from a group of newcomers to a program that now has three years under its belt. "I love seeing everyone improve so much. It's just great seeing everyone trying a new thing and finally getting good at it and sticking with it. I think that's important."
Olympia capped its third season with a 7-2 record, highlighted by opening the year with a five-game winning streak. The team hammered Vancouver, 14-1, to open the season and notched impressive victories over South Kitsap, 16-2, before closing things at with a season-ending triumph against Graham Kapowsin, 11-5.
"The first year I played, the majority of the girls had no experience in lacrosse," said Neuville, who was one of the team captains this year. "Now there's several girls who started that first year with me who have carried over their skills. Everyone has improved. There's still new girls, but in my opinion, it's easier to pick up something newer when there's people around you who have played before."
"The great thing about this is you're meeting new people and putting yourself out there and into a place that you are out of your comfort zone," Neuville said. "But you're trying something new together as a team. You're helping each other out and learning together. That's a huge part. My first year it was hard for everyone. I was definitely rough, but we did it together. It made it less hard."
And it certainly made this year's successes more rewarding.
In addition to Neuville, the team will also graduate seniors Sophia Cash, Ella Rickert, Abigayle Lince and Danica Kopp this season.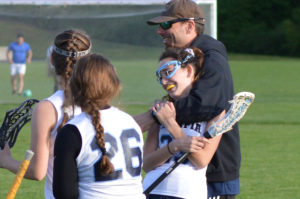 "The biggest stumbling block this year is we're going to have five seniors graduate," Edgerton said. "Next year we will lose six seniors. So, I've been telling all the girls to get your friends to come to these games to see it to get them interested."
That's exactly what Neuville and her fellow departing team members have been focused on.
"I tell them it's a lot of fun," said Neuville, who will attend the University of Washington in the fall. "It's really fun because not all the girls go to the same school. We get a little too chatty, filling each other in on our lives. It's been such a great experience."
Once in the program both Edgerton and Neuville agree the subtleties and understanding of lacrosse will come with time, but don't let it deter you from trying it out.
"If you're an athlete. If you've played basketball or played soccer we can get you to be successful. The stick skills take time, but you can still in girls lacrosse play good positional defense and shut people down. If you put in some hustle it gets you a lot of places," Edgerton aid. "I tell the girls I just ask for effort. You give me maximum effort I'm going to be emotional with joy and we're going to have a lot fun."