Our area is filled with recreational opportunities. From salt water adventures to climbing towering peaks, the Pacific Northwest has it all. In Olympia, we are uniquely situated to enjoy it all as well. Hidden among these wonders is a magical place I discovered this summer with my family: Lake Cushman.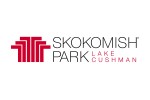 The gorgeous, 4000 acre lake is nestled in a glacial trough just above the Hood Canal town of Hoodsport. The lake is large and deep and, in the spring, very cold. As part of the north fork of the Skokomish River, it is fed by snow run-off from the high peaks of the Olympic Mountains.
As chilly as it is in May, the lake is the perfect temperature for recreation come summer. And, along it's shores, recreational opportunities abound. Here are our top five favorite things to do at Lake Cushman.
Hike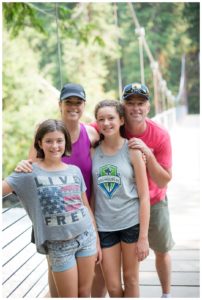 A trip to the area isn't complete without a hike. Staircase Loop Nature Trail is the favorite in the area. Located at the far northern end of the lake, the paved road from Hoodsport changes to gravel as you enter the Olympic National Park (a park pass or $25 use fee applies) and ends at the Staircase campground and trailhead. From here you can access a wide number of trails including backcountry access for camping. However, most families opt for the easy loop, a 2.1 mile hike with some gradual ups and downs, a few sandy beach spots to dip in the river's pools and a fun suspension bridge crossing (photos are a must here). Leave Fido at home – no dogs allowed on the trails.
Up for more? Don't take the right turn to cross the bridge and do the out-and-back Four Stream Trail. This is also a moderate to easy hike but logs 7.1 miles.
For those looking to summit something impressive, options abound. Just inside the Park entrance, 3 miles from the "T" turn, is the Mount Rose trailhead. This 5.7 mile loop trail is steep and hard. But, you'll be rewarded with incredible views and empty trails. Be sure to use these hiking safety tips to ensure a safe day on the trail. Other peaks in the area include Mount Ellinor, with a lower trail offering a 5.5 mile loop and nearly 3500 feet of elevation gain and the upper trail a moderate 3 miles with 2300 feet elevation gain.
Swim, Float, Jump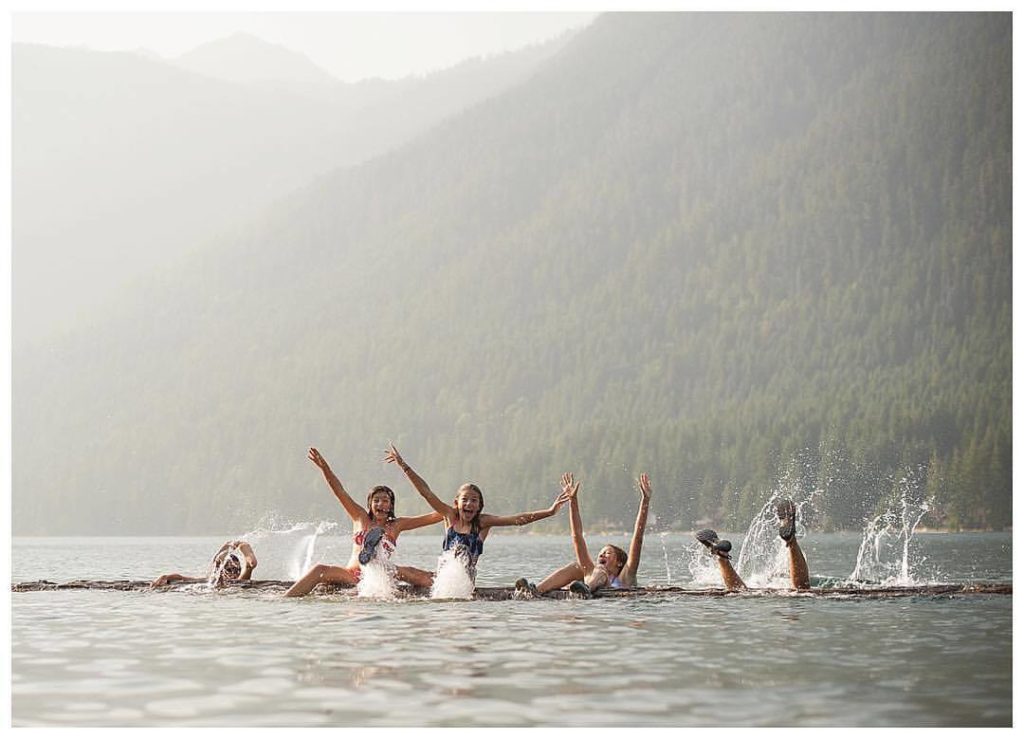 Once you are hot and sweaty from your hike, it's time to cool off in the crystal clear waters of Lake Cushman. Access to the lake is mostly from campgrounds and private communities. However, several private resorts offer day-use access to their beaches and amenities. We opted for the large and well-developed Skokomish Park. This resort is located seven miles from Hoodsport and Highway 101, about 1 hour from Olympia. Day use is $10 per carload and we maximized our investment with 8 people in our mini-van.
Stop at the registration cabin and get your parking pass (and any necessities you forgot in the well stocked store) and a map. Then, proceed to the day use area, or boat launch if you brought watercraft, and set up camp. We brought a picnic, floats and plenty of sunscreen. The day use area has a roped swimming area for kids along with access to the open lake. The shoreline isn't all soft sand, so bring water shoes. Once there, stake your claim to a picnic table in the trees or bring your own chairs, shade shelters and more to create a home base.
We floated right from the day use area, up the calm inlet alongside the park. After a few minutes, we were virtually alone and found a few excellent rope swings along shore for some epic lake jumping. This may have been the best part of our trip.
Paddle
The best way to appreciate the clear waters and towering mountains of Lake Cushman is by human-powered watercraft. Our crew of eight took out 3 kayaks, 3 paddle boards and one peddle boat. We brought a few of our own kayaks and rented the rest. Rentals at Skokomish park were a breeze at the welcome center. Lifejackets and paddles are selected and fitted right there once you pay and the employees radio to the rental personnel at the day use area what craft to ready for your group.
Once at the day-use area, capable hands helped launch our vessels and ensured we knew what we were doing. Canoes were also available and kayaks were offered in double and single configurations. Paddlers must be 13 to take a single kayak or paddle board, hence our groups' one peddle boat with the younger kids (and one mom!).
Camp
While we were staying in a friend's cabin near the lake, the camping around Lake Cushman is fantastic and we plan to book a site for an extended weekend next summer. Private, lakefront resorts, state parks and backcountry camping are all options around the area. Before you book, check out this article by outdoor writer Douglas Scott where he details the top five camping options for Lake Cushman fun.
Eat 
Lake Cushman is beautiful, but fairly remote with little in the way of established shops or eateries on it's shores. However, just a short drive down to Hoodsport offers a wide variety of options for hungry visitors including a well stocked IGA with anything from Kombucha to cauliflower.
Our favorite, and nearly-daily stop, was Hoodsport Coffee Company. I don't think any of us actually ordered coffee (although I hear it's very good), but the Olympic Mountain Ice Cream in a myriad of flavors from vanilla to chocolate orange habanero to lemon rosemary sorbet tempted us every time. Soups, sandwiches and baked goods make this a great lunch pit stop as well.
Tastes were had (by the 21+ crowd) at the Hardware Distillery Co. before the famous "Broasted Chicken" and jo jos were devoured at the Model T Pub & Eatery across the street. Everyone left full.
Lake Cushman left happy memories in our hearts and a desire to return again next year. Maybe it will become one of your new happy places, too.