Submitted by Thurston County Public Health and Social Services 
You may have heard about the restaurant inspections that Thurston County Public Health and Social Services (TCPHSS) provides for the community. These inspection reports are printed in The Olympian every week, and are always well-read. You can find the restaurant inspections, in their entirety on the Thurston County Public Health website.
Reports are updated daily
Restaurants are listed alphabetically by name
Recent inspections (last 90 days) are listed separately for convenience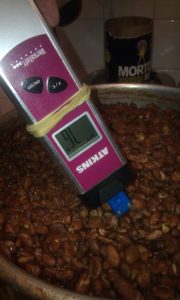 It's important to understand, however, that an inspection is only a piece of a larger story. A restaurant inspection is a point in time. TCHSS staff inspect over a thousand Thurston County restaurants, coffee shops, and grocery stores, either once or twice a year. Most inspections last about an hour. That means that there are potentially three hundred and sixty-three days on which those same restaurants are not under inspection. So, a good report, or a bad one, represents a very small piece of the puzzle.
There are fifty safety violations, in two types; red or blue. Red violations are indications of risk factors directly associated with foodborne illness, while blue violations can be indications of problems in keeping the kitchen clean and maintained. Each violation ranges in points from two to twenty-five. The twenty-five point violations are the most serious and these are most likely to lead to illness. Those include: not washing hands, bare hand contact with food, and working while ill. Other serious violations include not keeping food hot or cold enough, not cooling food in the proper way, or keeping foods out at room temperature. In other words, twenty-five points may not mean twenty-five violations. Rather it may mean a single more serious health issue, which was weighted more heavily.
If a restaurant has violations that exceed forty-five red points, or sixty-five points total, then a re-inspection is scheduled 7-10 days later to confirm that problems have been fixed. If problems persist, or aren't fixed, other enforcement actions come into play, and may include closing the restaurant for a time.
A Review Doesn't End at Inspection
The preference at TCHSS is to correct violations through education, and to work with an owner or manager to make sure they and their staff have the equipment, or training, to fix the food safety problems that were identified in an inspection, while the inspector is still at the restaurant. A refrigerator can be turned down or a soap dispenser filled, and an employee who does not wash their hands can be told to wash up; but will they wash up as needed once the inspector leaves? That is where an attentive owner/manager can make all the difference.   Here are two examples of local restaurant inspections that were carried through to their solutions in February and March 2018. While the health and safety of the public is always the highest priority, it's also important to remember that, in general, our local businesses want to do the right things, and only need the tools and training to succeed in making any needed changes.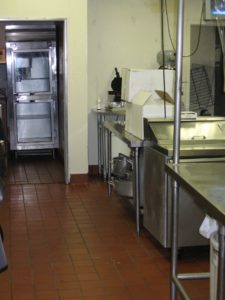 Restaurant A
TCPHSS staff visited the restaurant to review with the restaurant's new owner. While there, the inspector saw a variety of violations and made corrections.
The inspector returned the next day to conduct a full inspection, resulting in 100 Red and 23 Blue violation points.
The inspector closed the restaurant, noting that most of the problems were practice-based (poor habits) and the new owner did not yet have the skills to correct them.
The restaurant stayed closed for a week, while the owner re-trained their staff and cleaned and repaired the place.
Once the facility made improvements, staff inspected and they were allowed to re-open the following day. As a condition of re-opening, an inspector was present for two-hours while they began preparing food, watching for improved food safety habits, and more importantly, watching that the new owner was aware of food safety regulations and was able to correct their employees as needed. The employees and the owner had made huge improvements in their habits and the restaurant was allowed to stay open.
The inspector visited the location several times over the following weeks and confirmed that the good habits were intact. A full inspection was done two weeks later with 25 Red and 3 Blue violations, all fixed before the inspector left the restaurant.
Restaurant B
An inspection was done which resulted in 100 Red and 33 Blue violation points
The restaurant was allowed to remain open based on owner's knowledge and willingness to correct the problems.
The inspector returned the next day and saw marked improvement.
The day after that, when the owner was not present, the inspector saw many of the original poor habits. The inspector closed the restaurant.
After five days, the owner and managers met with the inspector to talk about the corrections they had made, and the employee training they had done. The restaurant was allowed to re-open the following day.
The inspector spent two hours watching the owner and managers making sure the employees were preparing the food safely and the restaurant was allowed to stay open.
Additional visits were made, including a full inspection a week later with no violations.
Most of the violation points for both restaurants were from employees using poor food safety practices. Fixing these poor habits takes attentive owners and managers to train and constantly reinforce better habits until the new habits become routine. Restaurant owners and managers that are committed to maintaining safe and healthy food safety habits among their employees are less likely to have serious health violations as a result.
Whether you eat out a little, or a lot, keeping an eye on which restaurants are using best health and safety practices is a great idea. We can support restaurants that don't ever have problems, but there are many hard-working, local food establishments who learn how to best protect public health as a result of inspections too. Inspections are just a snapshot, but they also represent relationships—whole stories about changes that, at their heart, make our community a stronger, safer, and healthier place.