Spring is in the air. With warming weather comes the opening of numerous farmers markets throughout the region. Some markets, like the Olympia Farmers Market, have been around for a long time. Others are just starting out, like the Delphi Farmers Market, which is only in its second year.

Farmers markets are a great place to stock up on fresh, local produce, find unique craft items not available anywhere else and support the local economy. "Farmers markets are the best place to meet your community and for the community to get fresh produce and handmade products that are made with care and love," says Bridget Fosse, market manager for the Tenino Farmers Market.
---
Olympia Farmers Market
The largest and only year-round farmers market in Thurston County, the Olympia Farmers Market is in its 43rd season. Numerous vendors are on site every market day offering produce, meat and seafood, baked goods, live plants, fresh cut flowers, crafts, artisan products and so much more. Seven restaurants and live entertainment round out the offerings. There is something for everyone. Many veteran vendors continue to return year after year, but keep an eye out for goods from new vendors as well.
New this year, the market offers the Fresh Bucks program that will help individuals using an EBT card stretch their dollars a little further by doubling their purchasing power at the market. This program is made possible by a grant from the Washington State Department of Health.
From April through October, the market is open four days a week, Thursday through Sunday from 10:00 a.m. to 3:00 p.m. In November and December the market scales back to Saturday and Sunday.
700 Capitol Way N
Olympia, WA 98507
---
Tumwater Farmers Market
The Tumwater Farmers Market is expanding this year, doubling in size with more available for the public than ever before. This year they plan to bring in more music, art and non-profit information booths to add to their offerings of fresh, local produce, craft goods and ready to eat food. The market provides covered seating to supply shade on hot sunny days and has ample parking.
The Tumwater Farmers Market 2018 season began April 18 and runs until to September 26. Located on the southwest corner of Israel Road and Capitol Boulevard, the market is open every Wednesday from 10:00 a.m. to 2:00 p.m.
Israel Rd SE & Capitol Blvd SE
Tumwater, WA 98501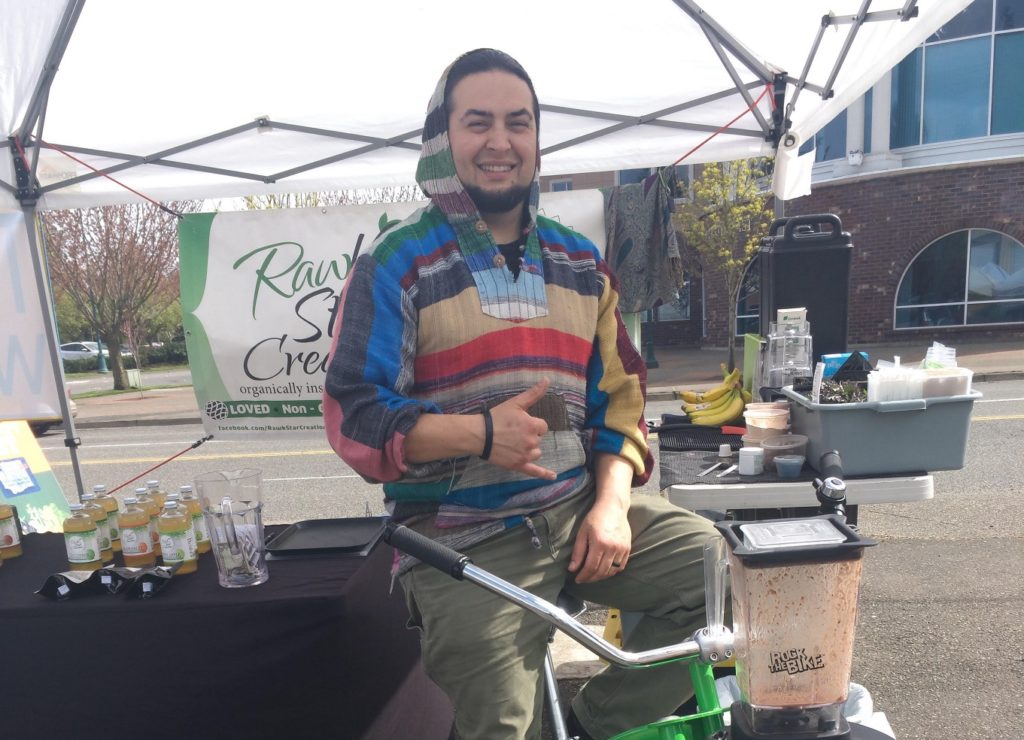 ---
Tenino Farmers Market
The Tenino Farmers Market was founded in 2005 and hosts a number of events every year. Check out Kids day on June 9, Oregon Trail Days & Blue Ribbon Pie Contest on July 28 and the pumpkin decorating contest on September 28. More event listings are available on their website.
The Tenino Farmers Market opens May 5. It runs from May through September and is open every Saturday from 10:00 a.m. to 3:00 p.m.
213 Sussex Ave W
Tenino, Washington 98589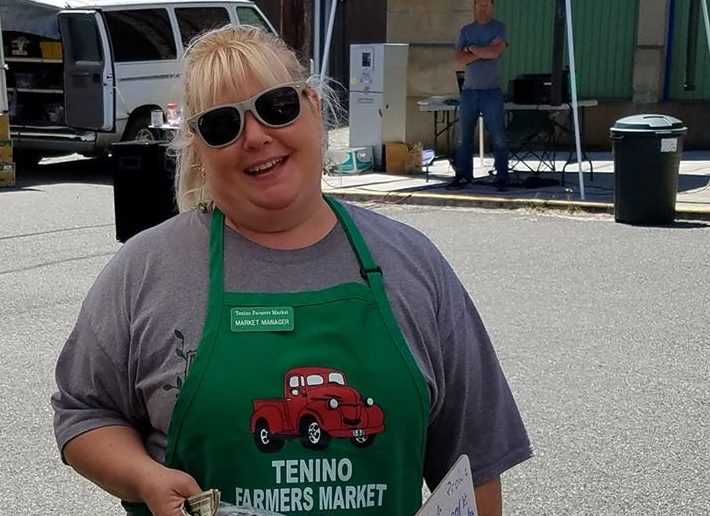 ---
Delphi Farmers Market
A new comer to the farmer's market scene, the Delphi Farmers Market should not be overlooked. The market has five farms participating this year: Helsing Junction, Ellis Creek, Wishing Willow, The Wheel and Prairie Oak Farm. In addition, a new baked goods vendor, Cottage Baked Goods, will join the market, along with several new arts and crafts vendors. Plans are in the works for classes and live music too. With room still to expand, Market Coordinator Joy Nguyen is still on the lookout for a hot foods vendor or food trucks that would like to join the market as well. Interested parties should email her for details at delphifarmersmarket@gmail.com.
Starting its second year on June 21, the market runs every Thursday until September 27 from 4:00 p.m. to 7:00 p.m.
Old Delphi School
7601 Delphi Rd SW
Olympia, WA 98512
---
Yelm Farmers Market
The Yelm Farmers Market will begin its 2018 season in a new location and on a new day. Switching to Saturdays this year, the market will be held at Yelm Community Center. The market runs from May 26 to October 27 and is open 10:00 a.m. to 3:00 p.m.
Yelm Community Center
301 2nd Street SE
Yelm, WA 98597
---
Shelton Farmers Market
The Shelton Farmers Market opens for the 2018 season on May 5. It will be open every Saturday from 9:00 a.m. to 2:00 p.m. and runs from May to September. They will host two Kids Day events this year, on June 16 and September 8.
Post Office Park
207 Franklin
Shelton, WA 98584
---
West Olympia Farmers Market
The West Olympia Farmers Market has decided not to open for the 2018 season. The Board of Directors urges you to look for updates on their Facebook page.