Olympia and Thurston County have played host to many famous visitors, from presidents to artists, scholars and writers. In August 1895, the noted author Mark Twain visited Olympia as part of his 14-day journey through the Pacific Northwest, part of a world tour.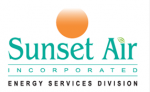 Mark Twain was the pen name of Samuel Clemens (1835-1910). Born in Missouri, Twain is considered one of America's most famous writers and humorists. After a move to the West, Twain became a newspaper writer in Nevada and later in San Francisco. He rocketed to national fame in 1865 with his short story, "The Celebrated Jumping Frog of Calaveras County." Many other short stories, novels and essays followed. These included "The Adventures of Tom Sawyer," "The Prince and the Pauper," "The Adventures of Huckleberry Finn" and "A Connecticut Yankee in King Arthur's Court." His work has been turned into movies, plays, television shows and even an attraction at Disneyland (Tom Sawyer Island).
However, by 1895, Twain was suffering severe financial difficulties. His publishing firm had gone bankrupt, partially because of the financial panic of 1893, leaving him with a staggering $70,000 in debt. Determined to pay off the money himself, Twain decided to go on an extensive lecture tour, beginning in July 1895. Accompanying Twain was his wife (Olivia Langdon Clemens), daughter Clara, lecture organizer Major Pond and Pond's wife Martha Glass Pond.
Coming across the Cascade Mountains to Tacoma by train, the Twain party went south to Portland to begin the Northwest part of his tour. After speaking in Portland, he headed north. It was a very hot summer and the area was in the midst of a drought. This drought caused large forest fires on the Olympic Peninsula that filled the Puget Sound region with smoke, severely limiting visibility. Major Pond later wrote in "Eccentricities of Genius: Memories of Famous Men and Women of the Platform and Stage" how, after leaving Portland on the 11:00 train on August 10:
"… a bevy of young ladies ventured to introduce themselves to [Twain], and he entertained them all the way to Olympia, where a delegation of leading citizens met us, headed by John Miller Murphy, editor of the oldest paper in Washington.

"They met us outside the city, in order that we might enjoy a ride on a new trolley car through the town. As 'Mark' stepped from the train, Mr. Miller said: 'Mr. Twain, as chairman of the reception committee, allow me to welcome you to the capital of the youngest and most picturesque State in the Union. I am sorry the smoke is so dense that you cannot see our mountains and our forests, which are now on fire.' Mark said; 'I regret to see—I mean to learn (I can't see, of course, for the smoke) that your magnificent forests are being destroyed by fire. As for the smoke, I do not so much mind. I am accustomed to that. I am a perpetual smoker myself.'"
The citizen delegation took Twain's party to the Hotel Olympia, the town's fanciest and largest hotel. Other prominent residents visited to pay Mark Twain their respects.
Tickets had been available at the M. O'Connor's stationary store that morning for Twain's evening lecture at the Olympia Theater. Owned and operated by John Miller Murphy (outspoken editor of the Washington Standard newspaper), the theater was located at what is now the site of Orca Books (509 4th Avenue E). Many events and plays over the years were held at the theater, sometimes called the Olympia Opera House before it was torn down in 1925.
That evening, Twain gave a 90-minute solo lecture, making the crowds laugh with his discussion of his many stories. Although the audience was said to enjoy the performance, Murphy later took the town to task in his newspaper for not turning out in bigger numbers.
Twain continued on the tour, going to Tacoma, Seattle and Whatcom (now Bellingham). Despite having a bad cold, Twain went on to Vancouver and Victoria, British Columbia. He and his party departed for Australia on August 23 to continue the world tour. The tour was ultimately a publicity and financial success and Twain was able to pay off his debts in 1898.
Although memories of Twain's visit to Olympia in 1895 have faded, there are two modern statues of Twain in the area. Outside the Washington State Department of Commerce (1011 Plum Street, Olympia) there is a sculpture of Mark Twain standing talking to two children at a bench. Twain has a frog in his jacket pocket, a reference to his short story "The Celebrated Jumping Frog of Calaveras County." Even more prominent is the statue outside the Washington State Library (6880 Capitol Boulevard SE, Tumwater), showing Twain sitting on a bench reading a book. This figure is often decorated for events and holidays. Although these statues reflect his fame as a western writer rather than the 1895 visit to the area, they are a reminder of the importance Twain still holds in the region over a century later.