On April 21, oyster lovers from around the Pacific Northwest will be flocking to Hood Canal, in hopes to have a shucking good time. Known as Oyster Rama, this one day event at the world famous Hama Hama Oyster Company is a day full of eating, drinking, exploring and educational opportunities. Coinciding with both Washington Shellfish Week and this year's Earth Day celebrations, heading to the Olympic Peninsula's Hood Canal is sure to be fun for the whole family. If you haven't had a chance to explore the oyster-filled, tidal wonderland of Hama Hama, mark this pearl of an event on your calendar!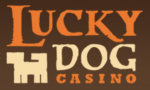 One of the reasons Hama Hama started Oyster Rama was because they wanted to share their love of all things oyster related, including their habitat. They strongly believe that people will protect a resource they love, and their family's way of life, instead of ignoring some strange food that they never eat or somebody else's job, which helped lead to the creation of this event. By connecting with the region, Hama Hama hopes that you will continue to come back, frequenting local businesses and supporting the continued efforts in keeping our waterways and tidal flats clean for generations to come.
"One of the things we try to do with our shucking classes, farm days and Oyster Rama is foster oyster culture," explained Lissa James Monberg of Hama Hama. "We want the people who live next to Puget Sound and Hood Canal to self-identify as shellfish people. Our goal is to create an army of intertidal advocates that are willing to tackle thorny issues like runoff, septics, boat waste, ocean acidification, fish kills, etc."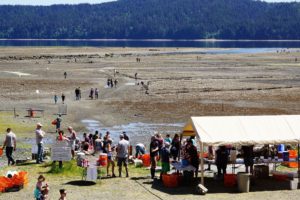 The oyster culture, as well as outdoor recreation, fishing and gathering shrimp is one of the many reasons Washington's Hood Canal is such a sought after destination. With Oyster Rama, the region has a chance to show off its gems and delicacies, while helping encourage another generation to help protect the region. To help achieve this goal, this year's Oyster Rama will have tours with intertidal ecologists and oyster growers, a chance to participate in u-pick oysters and clams and even an oyster-sports competition called the Shuckathalon. This is all on top of the beer and wine garden, kid's activities, live music and various food options
that will leave you pleasantly stuffed.
"The folks from Sea Grant, Puget Sound Restoration Fund and Pacific Shellfish Institute will be out there to answer questions about the ecology of the beach," Lissa said. "The Rama is definitely a kid-friendly event and a real learning opportunity. We also have a Port Townsend-based band that specializes in kid music called Harmonica Pocket, plus marine touch tanks and shell arts and crafts. And, Olympic Mountain Ice Cream has been a longtime partner in putting on the Rama, bringing a very kid friendly menu of pizza and ice cream."
Hama Hama's Oyster Rama isn't just about celebrating all things shelled. The proceeds from the event benefit local Hood Canal charities. The main beneficiary of Oyster Rama is the Hood Canal Education Foundation (HCEF). Since it started, Hama Hama Oyster Rama has raised over $55,000 for the HCEF, which has helped fund arts and cultural programs, upgrade the sound system in the school gym, and even fund grant writing for infrastructure proposals.
"Most of our volunteers come from the school, and it's really fun to be working with our former teachers," Lissa shared. "Plus, a bunch of our restaurant customers, partner farms, vendors and colleagues come out to support the event, and we're so grateful for all their help. We definitely couldn't do it without them."
The event is a celebration of life on Hood Canal and is one of the defining events of the region. Since this year's event is tied in to Earth Day weekend, Oyster Rama is the perfect kickoff to your spring and summer adventures on Hood Canal. If you can, we highly suggest making a weekend out of it and staying around the fun town of Hoodsport. Those wanting some indoor fun can can drop into the Lucky Dog Casino, dine at NorthFork Grill, or stay a night or two at Skokomish Park or The Waterfront at Potlatch. You can even head out to Olympic National Park's Staircase region and reconnect with the wonders of wilderness along the Staircase Loop Trail.
If you are thinking to yourself, "Ah, shucks! I don't have tickets!" Don't worry! An updated list of vendors and events will be added to the Oyster Rama website, as well as information on how to buy tickets for this incredibly fun and always delicious event. On April 21, 2018, don't miss the chance to go to Oyster Rama, feast on oysters, enjoy music, drink some beer and let your family enjoy the stunning beauty and rich bounty that makes the Hood Canal a cornerstone of fun and culture in the Pacific Northwest.