This year, the Thurston Economic Development Council (EDC) received more nominations than ever before for their annual Business Awards Gala. This is a testament to the amazing things happening in businesses and organizations, large and small, throughout Thurston County.
This year's 33rd Awards Gala takes place on April 20 at Indian Summer Golf & Country Club. The event is open to the public and offers an opportunity for attendees to learn more about businesses in the area that are demonstrating innovation and providing a foundational part of what makes Thurston County a thriving economic community.
Karissa Benjamin, marketing and events manager for the Thurston EDC, says that the awards gala is "a night to celebrate business excellence in Thurston County."
Without further ado, here are the nominees.
---
New Business of the Year
With two locations, one on Lacey Boulevard and one in Hawk's Prairie, MiSo is looking to change the face of fast food in Thurston County and throughout America by offering a number of healthy options to their customers without sacrificing convenience or affordably.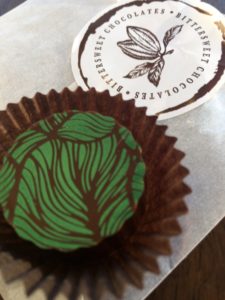 Debbie Smith and Cindy Uhrich own and operate Bittersweet Chocolates in downtown Olympia, as well as an online store. They sell quality artisanal chocolates for customers looking for an affordable luxury item for themselves or as a gift.
Providing business to business networking to 200 small businesses throughout Thurston County, the IN TEAM helps build face to face relationships between business owners through a process they call "intentional networking," which they feel provides a healthy foundation for growth and sustainability within the local business community.
---
Small Business of the Year
Bring Back Brewing
With the number of local breweries rising in Thurston County, this nominee is actually several local brewers that all who are a part of bringing brewing back into Thurston County in innovative ways, all with deep commitments to their customers, their communities and their employees. Triceratops Brewing Company, Tart Cidery, Whitewood Cider Co. and Matchless Brewing are all a part of the local brewery revival.  Matchless Brewing is the first new brewery in Tumwater in over 100 years and has a commitment to the community that is reflected in their support of various non-profits and volunteer organizations throughout the area. Triceratops Brewing Company feels that their employees are their greatest asset and hopes to grow their company sustainably to provide for their three kids. Whitewood Cider Co. seeks to make high quality ciders with unique blending and flavor profiles that are much like fine wines. Tart Cidery continues to expand their reach throughout Washington, hoping to one day offer their dry flavorful cider throughout the U.S.
An Olympia institution since 1969, Eastside Big Tom does more than provide delicious burgers with their signature GOOP sauce to their customers. Owner Michal Fritsch believes that happy, well-paid staff makes happy well-fed customers. That is why he ensures that employees have flexible schedules that work with school attendance and he pays them starting above minimum wage with regular raises and other benefits like paid vacation.
The goal of Thomas Architecture Studios is not just to design buildings, but to take an active role in improving the community. They were selected for their innovative approach to urban design. With a commitment to the local community, they hope to create designs that the community can take pride in for years to come.
---
Large Business of the Year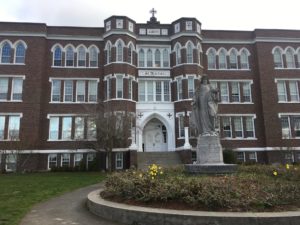 The oldest educational institution in Thurston County is bringing innovation into Thurston County with projects like Off Planet Research and support of the Lacey Makerspace. With a global reach they seek to empower individuals with education and cultivate an engaged, diverse, global and inclusive community.
Callisons is the leading supplier of mint oils and flavors in the world.  Founded in 1903, this family owned enterprise has continued to innovate and thrive by embracing new business opportunities and markets by responding to changing global supplies and shifting consumer demands. Based in Hawk's Prairie, this local business is part of the global market with distribution centers in China and India.
---
Non-Profit Organization of the Year
Their approach is simple: combining grass-roots engagement with evidence-driven practices, SideWalk is helping people get off the streets and into homes around Thurston County. With measurable results and a goal to eliminate homelessness, this volunteer driven organization has moved over a thousand people off the streets in the last five years.
With a goal to empower people to develop meaningful relationships, GruB seeks to be an agent for change within the community by serving youth, veterans and low-income households. Their school garden program model within the Olympia School District is now being mimicked by other school districts in the area.
The EDC Business Awards Gala will take place on April 20 from 5:00 p.m. to 8:30 p.m. at Indian Summer Golf and Country Club, 5900 Troon Lane SE, Olympia, WA 98501, off of Yelm Highway. Tickets are $65 and must be purchased in advance by registering online, or by calling 360-754-6320.
The Thurston Economic Development Council would like to thank the sponsors of the Business Awards Gala: South Puget Sound Community College, Epic Event Décor, The Evergreen State College, Pardiman Productions, Callisons, StraderHallet, Timberland Bank, FORMA and Olympia Federal Savings for making this event possible.
Sponsored