At a time when many two-year colleges are removing the word "community" from their names, South Puget Sound Community College is embracing the "community" both literally and figuratively. According to the Washington State Employment Security Department, there will be close to 600,000 new jobs created in our state by 2024. South Puget Sound Community College is preparing their students to be job-ready when they graduate by building their community connections.
"SPSCC can be nimble and responsive to the employment needs of the business community," shares Anne Larsen, Development Director of the SPSCC Foundation. The college works with local businesses to provide curriculum direction and hands-on internship experience. The SPSCC Foundation recently updated their mission statement to reaffirm their commitment to their students. The mission of the SPSCC Foundation is to engage community and build resources to support success for all students. This mission is reflected in the more than $525,000 in scholarships and grants that the Foundation awarded students in the 2017-18 academic year.
To further the mission, the Foundation has added five new board members to their roster. These members are all dynamic citizens who share a passion for education and community. Each one brings a unique perspective and skill set to the SPSCC Foundation board. I spoke with each of the new members to learn what they hope to bring to the board and the community with their new appointment.
Becci Welsh – Executive Assistant to the President, Batdorf & Bronson Coffee Roasters
Welsh joined the SPSCC board in part because she is a student and has had direct experience with the college. "I finished my AA at SPSCC in 2016," says Welsh. "I am now finishing my BA in Urban Studies at the University of Washington Tacoma." Welsh is passionate about the community and making it a better place for everyone. "Education is the key to success in a community," she says. She is excited to be a part of a board that is charged with making education available to as many students as possible. "I look forward to contributing to that mission." 
Mark Beardemphl – Principal, KMB Architects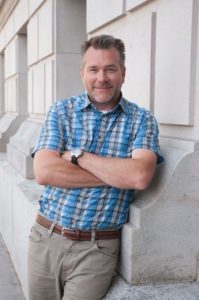 Beardemphl was contacted by Tanya Mote, Executive Director of the Foundation, and asked to consider joining the board. His participation in on-campus projects provided him with familiarity of the great work the Foundation does to support student success. Beardemphl considers it an honor to be able to help further the mission of the Foundation. "As a member of the Foundation board, I hope to spread the word about the quality of education provided to graduates from SPSCC," shares Beardemphl.
"As the president of a local architectural firm, I can attest to hiring several students out of the CADD/BIM and computer networking programs that have proven to be significant contributors to our business." Community college is where Beardemphl got his own career start and he believes strongly that SPSCC plays a vital role in our economy by producing qualified, professionally trained work-force ready individuals.
Brent Dille – Dille Law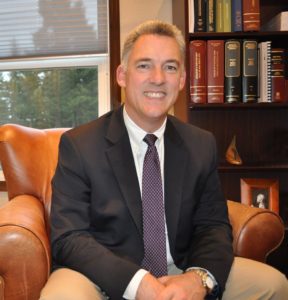 Dille is a local attorney who has served on several local boards and was thrilled to be asked to join the SPSCC Foundation board. ""SPSCC does an excellent job of welcoming new board members. I was thrilled to learn that funds raised by the Foundation go directly to supporting students in the form of scholarships," shares Dille.
Community college provides options for both recent high school graduates and adults who are looking for a career change. Dille recently hired a legal assistant who is in her second year of the SPSCC paralegal program. "She has been an excellent addition to the firm," shares Dille. He is also a member of the Hosting Committee.  Members of the Hosting Committee are encouraged to reach out to their friends and colleagues and simply introduce them to the college. There are so many ways to invite someone on campus from lectures and sporting events to theatrical productions. Dille looks forward to spending time on campus and developing a planned giving campaign for the Foundation with his legal expertise.
Linda Bremer – Executive Order Project Compliance Manager, Washington State Department of Licensing
Bremer hopes to bring enthusiasm, support and the benefit of her extensive business background to her position at the SPSCC Foundation board. "I believe that SPSCC is one of the engines that fuels our local economy by providing skilled workers," shares Bremer. Bremer knows perhaps better than anyone the value of education. Bremer grew up in Texas with her parents, who ran several small businesses including a grocery store, tortilla factory and two small restaurants. "My mother never had any formal schooling and my father attended until the third grade," she says.
When Bremer was a young girl, her mother got her a job picking cotton. After the summer was over, when Bremer asked her mother why she had to pick cotton all summer, her mother's reply has always stayed with her. "I wanted you to now how difficult hard work really is," her mother told her. "Your father and I want to spare you from working as hard as we have. We want you to go to college and get an education." Bremer wants all students to know the gift of possibility that a degree from SPSCC can provide.
Susan Meenk – Director of Human Resources, Washington State Department of Fish and Wildlife 
Meenk has worked with SPSCC since Kenneth Minneart was there 20 years ago and joined the SPSCC Foundation board in June 2017. "I have enjoyed working with the school on pipeline building for healthcare," states Meenk. "The college is such a great asset to the community and I have seen firsthand how much impact it can have on a student's life." She has seen that people walk away with a certificate or an associate's degree and are immediately employable. People are changed positively as a result of their time at SPSCC.
Meenk grew up in Olympia and knows how fortunate our community is to have SPSCC here. She looks forward to doing what she can to support the school and to help others learn more about the opportunities available at the college. "For some students a four-year degree path is not the best option," explains Meenk. "The Running Start program has served as a great way to introduce high school students and their parents to SPSCC, but we have so many more programs available as well."
Meenk has an extensive volunteer background and has gravitated toward education, homelessness and healthcare. "I feel that these three areas tend to be related," she says. With her strong human resources background, Meenk will be invaluable to the foundation in terms of supporting students in their desired career tracks.
For more information on the SPSCC Foundation Board, visit the SPSCC website or call the college at 360-596-5200. SPSCC is located at 2011 Mottman Road SW, Olympia, WA 98512.
Sponsored