Before the first grounder is scooped, before the first single is smacked into left field for Capital Little League this spring, there is a lengthy check list to be completed. Drag the fields, mow the lawns, repair the scoreboard, mend the dugout fence. Then, there's the signups and the coaches for the 42-plus teams and securing umpires for the season.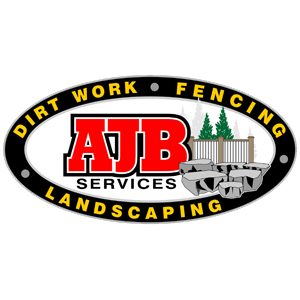 For the 500-plus kids to get a chance to single up the middle or to scoop a grounder and throw to first for the out, there's lots of work that needs to be done. And, from coaches to umpires to the league's executive board, they're all volunteers for the 150-game season. No one gets paid.
Leading this impressive pack of volunteers are two champions of volunteering – Loris and Russ Gies. Between the two of them, they'll volunteer 40 to 50 hours a week during the baseball season which starts in April. During the off season over the winter, they'll still commit 20 to 30 hours a week.
"We just love baseball," Russ said.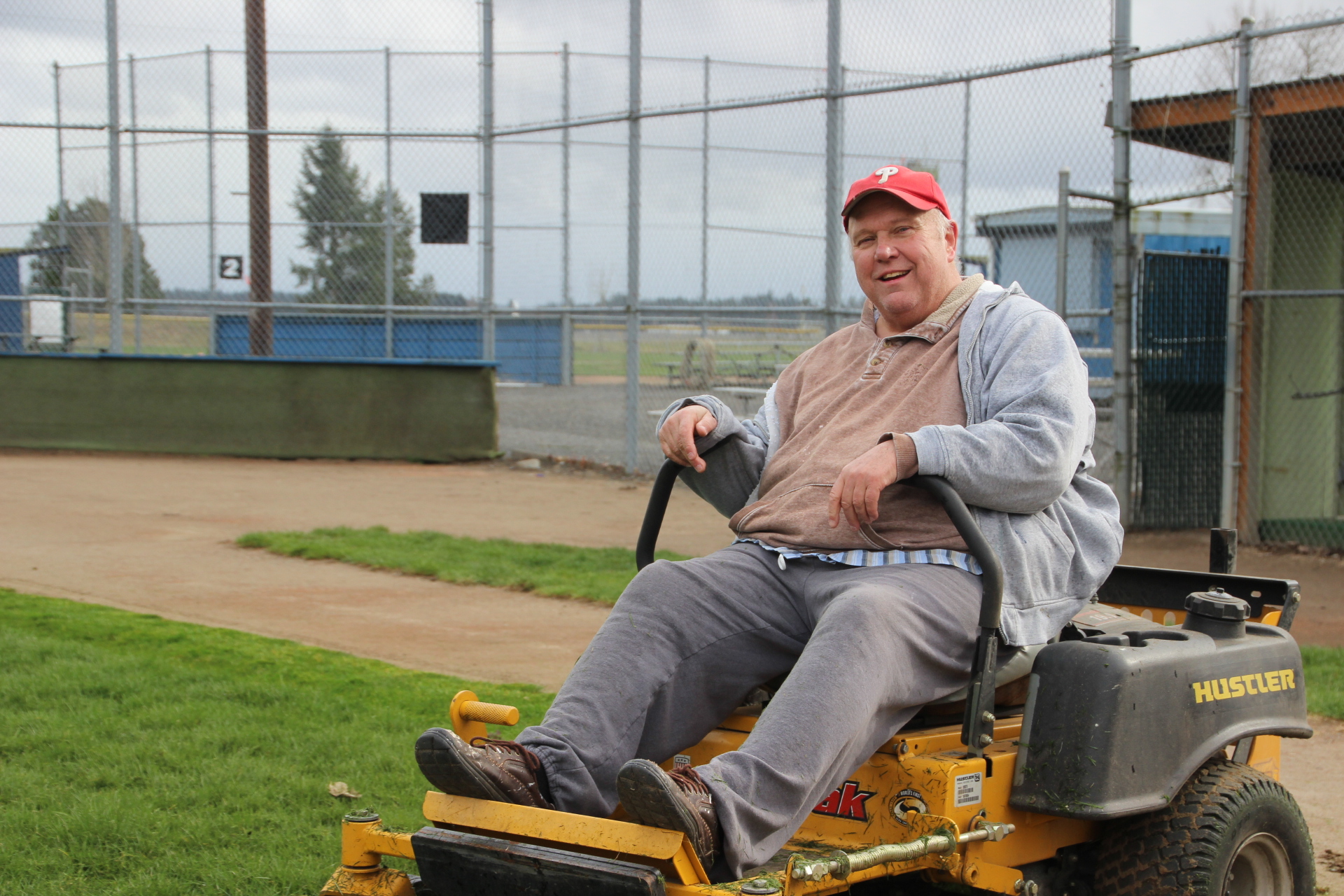 This has become their home away from home, their place of commitment. Regularly, throughout the week, Gies is sitting on the mower, cutting the grass on the baseball fields. Loris is in front of her computer or on the phone, tending to baseball business or checking the league's website.
"They're just amazing," said Kevin Byrne, who has been on the board for Capitol Little League and has seen the Gies' commitment up close. "Between the two of them, they've really taken ownership. It's really transformed that field down by the airport – growth and fields and maintenance."
About six years ago, Russ and Loris put their hands up, volunteering to be on the board. When Russ asked his wife to go to a meeting because he couldn't make it, Loris did the unexpected. She volunteered to be the league president. Russ, with help from R.L. Wilson, does the maintenance. Russ also does the team selections, making sure friends and relatives get placed together.
Whether it's a new scoreboard, a dugout repair or dragging the infields (again), Russ is on the job. Russ, who is 67 and is a retired officer from the Olympia Police Department, is the answer to the question, "Who can fix this?". Loris, who is 70 and is a retired state worker, is the answer to boosting league signups.
When Loris first volunteered to be president, the league's numbers were dwindling, down to about 200 kids. Now, after putting together a new website and connecting with the community, turnout last spring jumped to 520. They're expecting turnout to top 600 this spring.
"Loris has been far and away the leader in getting things cleaned up," Byrne said. "Getting new branding. Getting new stuff in place. They've made a huge difference."
For about 20 years now, the fields for Capitol Little League have been next to the Tumwater airport, which the league leases from the Port of Olympia. Over the past couple of weeks, Russ added a field, giving the league seven fields. During the season, Russ is out working on the fields six days a week, trimming, repairing, picking up garbage or fixing a dugout.
"There's always something that needs to be done," Russ said.
For Russ, who used to coach in the league when his son played, the reason he volunteers is simple.
"I love it," Russ said. "Nothing is neater than on opening day when we drive up and you look around and you see hundreds of cars parked in the area and you see all the kids running around and having fun in their newly put on uniforms."
Russ' payday comes on that first day of the season when the kids march out on the fields and each player's name is read and the national anthem is sung.
"Nothing is neater than on opening day to look around and see that this was all worth it," Russ said. "That is what it's all about."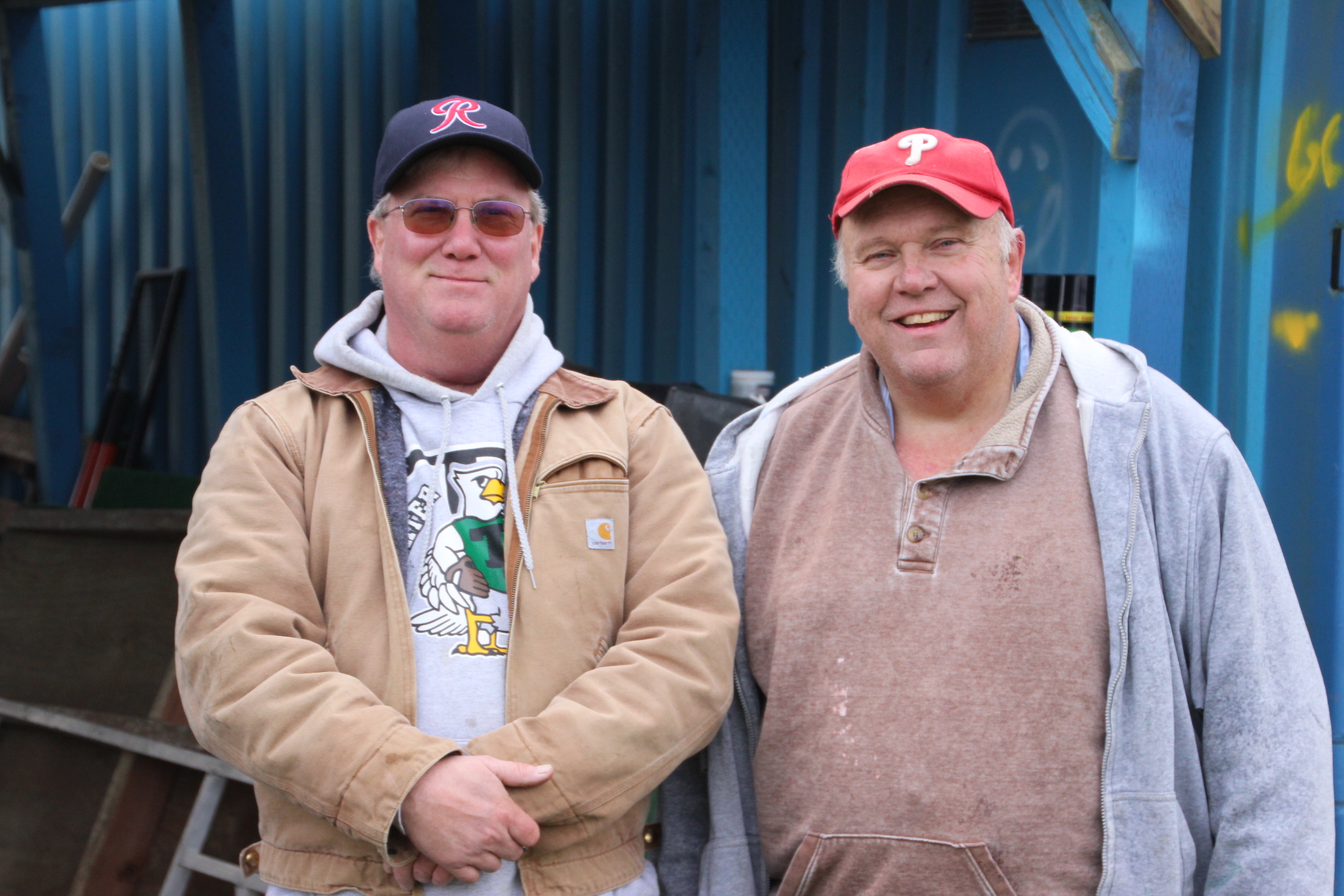 During the week, R.L. Wilson, who is a policeman for the Lacey Police Department, is often helping Russ mow, repair and clean. They recently put up a used scoreboard Russ bought online for just $120 from Big Bend Community College in Moses Lake.
"The league has been good to me and my kids," said Wilson, who coached in the league when his son played. "It's my way of giving back to the kids and giving back to baseball."
If someone doesn't do it, it doesn't get done. So, Wilson's hand goes up and he volunteers.
"I like doing this stuff," Wilson said. "The mowing, the building, the working on stuff. A lot of it goes back to the fact that I just love baseball."
Loris and Russ have helped revive the Capitol Little League, helping to boost interest and support. Byrne said without them, the league might have collapsed.
"It wouldn't be what it is now, without a doubt," Byrne said. "It would either be on a shoestring, struggling to get a couple of hundred kids together to play a league or it wouldn't be around."
The parents and the nearly 600 kids expected to play for Capitol Little League give Loris, Russ and all the volunteers a high-five for the support.
It would be easy for Loris and Russ to sit back and relax during their retirement, but Loris said she wasn't brought up that way.
"Well, I've always been a volunteer person," Loris said. "My parents were always involved. They were 4H leaders when I growing up. It's been modeled in our family. My husband and I have done that. It's just been a model. Between the two of us, we decided to do it."
Even though there's no pay, there's still a reward – the satisfaction of having helped. It's what keeps Loris and Russ going.
And that's kept Capitol Little League going, too.