Dedicated. Talented. Inspiring.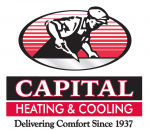 Teens Gabriel Ong and Andy Phan are artists in every sense of the word. As accomplished pianists, they already exhibit qualities necessary to perform onstage in a concert hall with a live symphony. Never mind that they're only 13 and 17 years old.
"He has enormous talent," says Brooke Beecher, Gabriel's teacher. "He's ambitious and wants to tackle difficult things."
"He's playing an extremely advanced concerto," explains Jennifer Bowman, Andy's teacher. "It requires a big technique because it's a difficult Mozart concerto. Mozart's style is very exposed. It sounds easy but it isn't because every note matters."
Gabriel and Andy won first place in the advanced divisions at the 2017 Olympia Music Teachers Association (OMTA) annual Piano Concerto Competition last November. Imagine two shiny, imposing black grand pianos sitting side-by-side onstage – the student performing their concerto while their teacher plays the orchestra's part. It's an invigorating exercise in concentration, focus, skill, artistry and teamwork.
"I stay focused," says Gabriel. "I focus on my fingers and don't think too much about the piece. When I get going, I feel like no one's watching me."
"I like competitions," says Andy. "I try to win. I also enjoy listening to the others who are really high-quality pianists and I like performing with my teacher."
Each pianist was awarded the opportunity to perform their piano concerto with the Olympia Chamber Orchestra at their spring concert on March 3.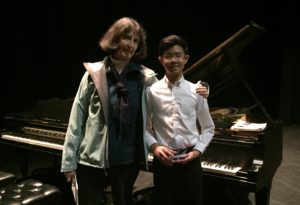 "He's very smart so he learns quickly and has innate musical talent," says Brooke, his teacher. "I'll ask a lot of him and he responds. Gabriel has good dexterity and coordination. He has musical intelligence – he can feel things. He memorizes quickly and constantly wants to do something more advanced."
Gabriel often practices piano during the week allowing time to pursue tennis, rock climbing, math competitions and other typical eighth-grade activities, often competing at tennis and MATHCOUNTS tournaments (he advanced to the state level last year). He used to play saxophone in the jazz band, but now plays oboe.
Gabriel's advice for difficult piano passages: "You just have to let your body do its thing…and hope for the best. It's like making a 'trust fall' when you climb to the very top (in rock climbing) and have to get down again. It's like letting go. When it's your turn, it's your turn. Just go for it."
Gabriel prepares for several piano competitions annually and likes to switch among Modern, Romantic and Classical period pieces. He's performing a Modern piece in the upcoming concert.
"He wanted something with a big bold sound," says Brooke. "The third movement of Kabalevsky's concerto is exactly that…but it also has so much variety."
"I think music is in their genes," says Brooke, who taught Gabriel's two older brothers as well. "They have all proved to be very talented. It's a beautiful family."
"He's very conscientious and an extremely hard worker," says Jennifer. "He practices regularly and practices technique such as scales, chords and arpeggios. He feels the music and hears the colors."
"Piano music is really beautiful," says Andy. "I connect with it emotionally, which is why I like the Romantic style."
Andy also accompanies singers, his high school choir, plays in the pit orchestra for musicals and teaches three piano students.
"The concerto has virtuosic passages that require a mature player who understands Mozart's voice," explains Jennifer. "Andy has an ear for that. The concerto is very operatic so Andy's extensive accompanying and collaborating with singers helps."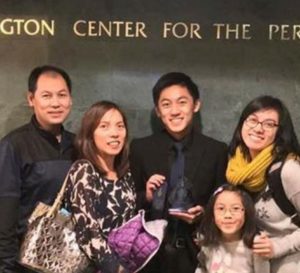 "The difficulty in this piece is that it's long," explains Jennifer. "It requires stamina, creativity (because the same passages keep coming back in different keys) and has a challenging cadenza."
"Once I get into a piece – about a minute in – then I start relaxing and enjoying it," says Andy who is constantly preparing multiple pieces for various competitions throughout the year.
"He just won the Washington Music Educators Association Solo and Ensemble Competition and will represent our region at state," exclaims Jennifer.
Andy used to play flute and run cross-country but now: "I like math. I want to go into computer programming at UW."
The Pleasure is All Ours
Not only do Gabriel and Andy hold the key to great music, they know how to have fun playing for themselves and bringing joy to others.
When performance night comes, concert-goers will be amazed watching these two accomplished pianists transform a row of glistening white and black keys into a feast for the soul.
Indulge.
Cadenza Trivia

"Sometimes composers would write their own, sometimes they would leave it blank and expect the pianist to write it but on rare occasion other composers would write it," explains Jennifer. "Beethoven loved this Mozart concerto so much, he wrote a cadenza for it. Beethoven is a little bit more virtuoso – a little more dramatic – so it's out of the scope of the era."

Thank you Olympia Federal Savings for providing honorariums to these fine musicians through the Olympia Chamber Orchestra!