More than three dozen local high school wrestlers will compete at the Tacoma Dome on February 16 and 17 – all with the same goal of ending their season with a state championship.
Opening rounds for all six classifications (4A, 3A, 2A, 1A, B and girls) at Mat Classic XXX will begin at 10:00 a.m. Friday February 16 with championship finals starting at 5:00 p.m. on Saturday.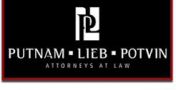 Six wrestlers, Tenino's Trick Weyrauch, Tumwater's Mason Burbidge and Cy Hicks and Yelm's Derrick Platt, Phoenix Dubose and Carly Smith, all look to parlay regional titles into a state championship.
Weyrauch will be one of three Tenino wrestlers to participate in the 1A tournament. The senior captured the 195-pound title at the 1A Region 3 tournament at Klahowya High School, defending Eden Cisneros of Forks, 3-0, in the finals. Weyrauch, who finished eighth last year, looks to become just the fifth Beaver all-time to win a state wrestling championship, and the first since Dom Nakano triumphed at 195 in 2014.
Tenino will also have freshman Robby Marti, who finished second at regionals in the 285-pound class and 145-pound Dakota Whitaker compete at state.
Over in the 2A tournament, all eyes will be on Hicks as he looks to successfully defend his 285-pound title. The senior cruised to another region 1 title, defeating Aberdeen's Skyler Murray, 3-0, in the finals at Tumwater High School.
Since the formation of the 2A classification in 1998 only one wrestler, Ortin's Hunter Mullins, who just happens to be Hicks' cousin, has posted back-to-back state title wins in the heavyweight division. Mullins won state championships in 2015 and 2016. Hicks notched his first state title last year after his dramatic overtime victory over W.F. West's Hunter Arrendondo in the finals.
Hicks will also attempt to join former Thunderbird standouts Randy Wollen and Riley Prentice as the program's only multiple-time state champions. Wollen collected three titles in his high school career, winning the 108-pound championship in 1975 and 1976 before winning at 127 in 129, while Prentice posted consecutive 160-pound titles in 2011 and 2012.
The state's top-ranked 2A heavyweight, Hicks brings an eight-match state winning streak into the event. He will face North Mason junior Wylie Rice in the opening round.
After finishing third at sub-regionals, Burbidge took home first in the 138-pound regional tournament after defeating Nolan Keesee of Black Hills, 3-0, in the championship final. Burbidge advanced to the title round after beating Bodie Wharton of Aberdeen, 3-1, in the semifinals. The victory avenged Burbidge's 7-5 setback to Wharton at sub-regionals.
The T-Birds also advanced senior Matthew Lund (182 pounds) and junior Caden Hicks (220) to the state tournament.
In addition to Keesee, Black Hills will send five wrestlers to state, including Julian Kennedy (160), Patrick Alvarado (170), Tate Elliott (285) and Jordan Claridge, who finished second at 182 in regionals.
River Ridge and Rochester will each have one wrestler at the Tacoma Dome. The Warriors will send sophomore Jayden Lancaster (145), while 106-pound freshman Demani Thomas, who finished second at the 2A region 3 tournament, represents the Hawks.
The Yelm boys' squad will have the largest contingent of state participants among the Thurston County schools, sending a total of eight wrestlers to the 3A tournament.
Platt, the top-ranked 182-pound wrestler in the classification, was the only Tornado to add a regional title to his resume after the junior defeated Spanaway Lake's Dominic Lieto-Mills, 3-0, in the region 2 finals.
Yelm, which finished second overall at regionals as a team, also received runner-up performances from Gavin Stewart (120), Chayton Miller (160) and Jason Nelson (170).
Rounding out the list of Tornados heading to state is Gage Nelson (106), Ryan Davis (126), Steven Reyes (132) and Cameron Dubose (220).
North Thurston and Timberline each advanced two wrestlers out of the 3A region 2 tournament with the Rams getting senior Noah Winder (182) and junior Kai Burgman (220) through and brothers Diego and Sebastian Delgado, who wrestle at 138 and 152 pounds, respectively, securing state berths for the Blazers.
Rainier will have six wrestlers compete in the B classification with four wrestlers – freshman Meric Jackson (106), senior David Hoover (182) and sophomores Tyler Barlass (113) and Bordy Klein (145) – coming off second-place finishes at regionals.
Olympia's Chase Poston will be the only local wrestler in the 4A ranks. The senior finished third in the 113-pound division at regionals.
The Bears will also have one wrestler in the girls' tournament with senior Hailey Henry in the 125-pound division.
Black Hills freshman Carlina Portugal will try to become the first Wolves' female wrestler to place at state when she competes at 235.
The Yelm girls will have six wrestlers at state as they attempt to successfully defend their team state championship.
Phoenix Dubose, a junior who finished second last year at 115, took first at regionals in the same weight class this season, while Smith captured the 130-pound regional title.
Brooklyn Cutler (120), Chelsey Rochester (140), Shelaha Brown-Stephens (145) and Ashley Kile (190) round out the list of Tornado girls participating at state.