Did you know that South Sound YMCA has been serving our community for over 100 years? The YMCA is known for offering a wide selection of youth sports programs, swim lessons for every age and group fitness classes for every interest. These are all amazing things, but they are only a small part of what the YMCA does to make our community stronger.
The YMCA is founded on the belief that every community member, no matter their age, income or background, should have the opportunity to learn, to grow and to thrive. Their programs aim to not only improve our physical health, but our mental health as well. They support the growth of our children through development of skills and values to help them make positive choices during their childhood and beyond. The Y works to connect families in positive, healthy ways through shared interests and strives to improve the health of our community as whole through education and awareness.
In 2018, South Sound YMCA continues this work through the launch of their new Lose to Win program.
A New Year and a Healthier You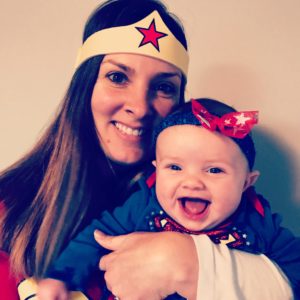 Lose to Win is designed to arm you with the tools needed to learn how to be healthy. This includes not just learning how to eat better and move more, but how to sustain these practices for the long-term. With the focus falling less on nutrition and exercise, and more on motivation, obstacles and common pitfalls, your opportunity for success increases. Lose to Win also establishes a supportive network of people from trainers and leaders, to members working on similar goals.
"Lose to Win is a behavior modification program with a twist," explained member onboarding coordinator, Jennifer Veitch. "The program runs for a total of 12 weeks and is and open to all South Sound YMCA members. The twist is that we have incorporated guest speakers into six of the sessions."
What you can expect when signing up for Lose to Win:
2 session with a Registered Dietician to explore the nutritional side of healthy living
2 sessions with a Personal Trainer to become familiar with different physical activities and the Wellbeing Center.
2 sessions with a Group Fitness Instructor to demo their class.
6 sessions with your personal wellness coach to support and guide you through the sometimes-challenging changes that you'll make as you head to a healthier you.
"Change is never easy," admitted Jennifer, "but, we hope with a program like this one, we can help people make those changes gradually and successfully. With the support of their coach and classmates and other Health and Wellbeing staff, Lose to Win participants are given the opportunity to be held accountable. This is important because accountability and support are the keys to any behavior change."
Lose to Win joins other YMCA Healthy Innovations programs such as ACT and LIVESTRONG.
"2018 is going to be all about healthy living and positive changes here at South Sound YMCA," added Jennifer.
"Healthy living can be defined in so many different ways to different people, but I think most would agree that it is a lifestyle. Whether it's eating healthy, exercising, maintaining a positive mindset or all of the above, it's a routine you follow every daily to be the healthiest version of yourself."
Things to Look Forward to in 2018
"In addition to the launch of Lose to Win, South Sound YMCA has some exciting things coming up in the next few months," Jennifer reminded.
"First of all, we have a new Fitness App coming out soon to complement our FitPath program. FitPath is designed for our new members and includes three free personal appointments with a wellness coach to guide them through exercise and support them in creating and meeting their fitness goals. The app will help both the member and the coach track progress and stay accountable to their fitness goals."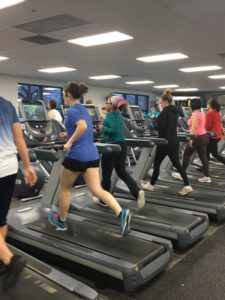 The annual Spring Run has already been scheduled as well, and while registration doesn't open up until April, it's not too early to mark Saturday, May 5 on your calendar and save the date. This year's event offers three different races:
A challenging, scenic, chip-timed and certified 10k
A 2-mile, family friendly, neighborhood route
A half-mile kids' run, sponsored by Olympia Federal Savings
Most exciting of all, however, may just be the opening of the new downtown location on Plum Street. This spring, the current Downtown YMCA will be closing its doors and reopening at its new location where 5th Avenue Fitness previously was located. The change in location was inspired by the demands and needs of the community. The YMCA doesn't just offer health and wellness programs, but also teen leadership opportunities, volunteer opportunities, after school care and so much more. A new, larger location is good news for a growing South Sound community who will benefit from all the YMCA has to offer.
You can find out more about South Sound YMCA's programs, Lose to Win and upcoming events by visiting their website.
Sponsored