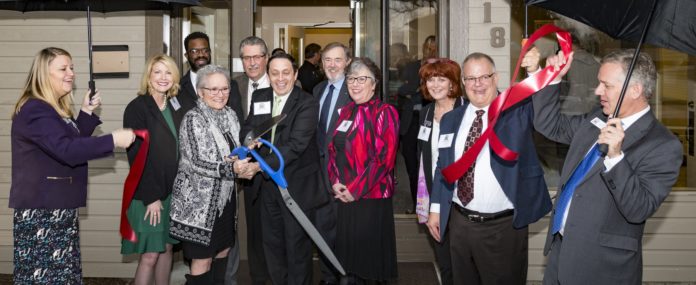 Submitted by Washington Retail Association
Nearly 140 South Sound community leaders attended the grand re-opening of the Washington Retail Association headquarters in Olympia on Friday.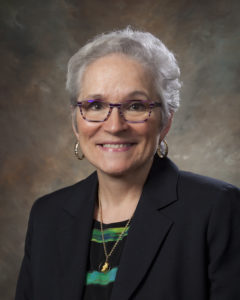 The statewide association, founded in 1987, dedicated its newly-expanded headquarters that added 1,400-square feet of office space on a new second story. Many members of the association board of directors who were in Olympia to meet with state legislators attended the dedication that reflects the organization's growth and stability.
The association also unveiled a plaque on the building honoring Jan Teague, the former President and CEO, who retired last year after leading the organization through a steady period of growth the past 19 years. The building at 618 Quince S.E. in Olympia now is marked as The Janice Teague Building.
Renée Sunde, formerly The City of Olympia's Economic Development Director, succeeded Teague as President and CEO last fall. Sunde brings a strong background in marketing and business, community and economic development.
Sunde assumes leadership as the retail industry is changing quickly. She is focused on raising the organization's profile and membership through community outreach and new partnerships,   implementing a more effective public relations strategy using video and other state-of-the-art technology, and advocating for the retail industry across the State of Washington.