Kai Burgman is a standout three-sport athlete at North Thurston High School.
In football, the junior was a first-team all-3A South Sound Conference selection as an offensive lineman this past season and is currently one of the state's top-ranked wrestlers in the 220-pound weight division.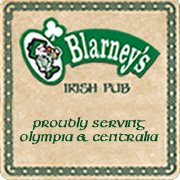 Last year he placed eighth at the state wrestling tournament in the 3A classification and looks to improve on that this season.
Several colleges have already expressed interest in him.
But as gifted as he is in sports, he may be even better in mathematics.
Athletically, he's great. Academically, he's exceptional.
"I'm usually pretty good at math," Burgman said, completely downplaying his success. "I guess it's my strong suit."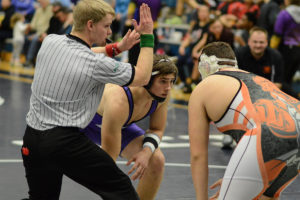 That's a little bit of an understatement as early this school year, Burgman took the Preliminary-SAT and was perfect on the math portion of the test, scoring the 760-point maximum. He wasn't too shabby on the reading portion either, registering a combined 1,450 out of a possible 1,520 for the test.
When you're that stellar in the field and in the classroom, people will take notice and that's exactly what has happened. Several colleges have already caught wind of his rare combination of smarts and sports.
Earlier in the school year, coaches from Yale University's football program made the trip from New Haven to Lacey to talk to Burgman about potentially joining the Bulldogs on the gridiron.
They are far from the only Ivy League school expressing interest as Penn has also reached out.
"I guess I'm on all the email lists now," Burgman said.
Throw in all the major colleges in the Northwest along with a handful of prestigious schools from around the nation, and Burgman's inbox is constantly full with inquires.
"I'm thinking about a few things," Burgman said about the early stages of the recruiting process. "If I were to go to an Ivy League school, I would want to go to Harvard, but I am also looking at the military academies like West Point. I'm just trying to make the most of it."
Burgman knows he wants to play collegiate sports. Where that will be remains the question – but hardly one that should be viewed as stress-inducing.
"It's fun. I don't see a reason why I need to freak out," Burgman said. "If they're contacting me, there's a reason. It probably means what I'm doing is working so keep doing it."
Burgman credits his high math skills to one main factor. "Between the ages of 5 and 9," Burgman said, "I didn't know there was such a thing as a summer break."
Burgman's mother was a teacher at the Capital Montessori School, an Olympia-based private school which offers classes over the summer. When mom taught he was right there as an unofficial enrollee into whatever class she was teaching.
More times than not, Burgman would absorb whatever the course material was.
"I attribute a lot of my academic success to my mom working there," Burgman said. "Every summer there was a two-week break then back to school. There was no one at home to watch me so I went to school with her."
Math has always just made sense to him – a trait that was greatly enhanced once he arrived Aspire Middle School. As an eighth grader, Burgman, who currently takes four AP classes, including AP calculus BC, a course equivalent to second-semester college calculus, decided to include athletics into the mix with a goal of giving every sport available a try. Football and wrestling emerged as the two favorites.
He carried both over to high school. Football was a seamless transition while wrestling had a few bumps.
"I thought I knew what I was doing," Burgman said, "but it turned out I didn't know anything about wrestling. I actually learned everything I know about wrestling from Noah Winder."
Burgman was green when he stepped into the Rams' wrestling room. Winder, a year older than Burgman, was all too happy to help him out.
"That was a rough first year for him," Winder said. "He didn't know what he was doing. He was about my size, so naturally he was my partner."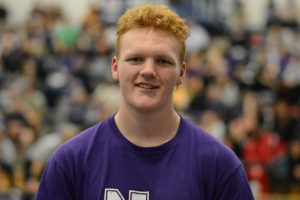 The battles were lopsided with Winder getting the best of his younger counterpart on an almost daily basis, but like everything else he does, Burgman picked it up.
"You have to have some mistakes in order to learn," Burgman said.
"It's pretty even now," Winder added. "He also has about 30 pounds on me, and he's stronger than me, but I'm still a lot quicker than him. I still pick on him a little bit. I have to make sure to keep him on his toes. It gets a little rowdy, but it's good, friendly competition."
It's a rivalry that should help out both athletes once postseason hits. Burgman is ranked seventh in the state at 220 pounds, while Winder ranks fifth among 195-pound 3A wrestlers.
"The way I look at it is I just have a lot of good opportunities," said Burgman, who holds a 3.93 grade point average. "All of that will take care of itself. Right now I am just focused on wrestling."