In the United States, there were 263 million registered vehicles on the road as of 2015. Within that same year, millions of crashes resulted in 32,166 fatalities, 1,715,000 injuries, and 4,548,000 cases of property damage.
Although most people think of auto insurance as being specific to the car they're driving, State Farm Agent Melanie Bakala would like to change that view. "One of my goals is to transform people's ideas about insurance," says Bakala. "You may be planning for retirement and vacations, but all it takes is one significant event that you have to pay for and you realize that you don't have enough coverage."
If nothing else, she wants clients – and everyone she knows – to comprehend what's in their plan. "I'm always encouraging people to sit down and understand what they have and what it's doing for them," she says. "Price is one component, but insurance has become so commoditized over the years that its real value has become lost in transition."
"Liability coverage is a case in point. Many clients go for the minimum level of coverage because it's required by law, but if an accident happens where one or more people are injured, the costs can be staggering. If you have significant injuries and the person who is liable doesn't have insurance, or enough insurance to pay for your injuries, that is when your uninsured motorist coverage could help."
The first step is understanding your own policy and having a conversation about what makes sense for your situation, she says. "In some cases, increasing liability coverage will only cost a few dollars more per month. It doesn't necessarily mean a significant increase in your premium."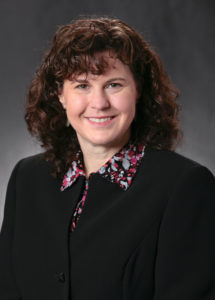 Often, consumers worry about the impact of uninsured drivers but fail to understand the threat posed by the underinsured. "A lot of people think 'Uninsured drivers aren't doing their part,' but there are far more cases of people getting the state minimum of $10,000 in property damage coverage," says Bakala. "If that driver is liable for totaling my $20,000 car, there isn't enough coverage to replace my car.
The most important thing is to figure out how insurance works with your goals, she emphasizes. "Everyone is planning for all of their dreams. I can't say this enough: understand what you have and what it does for you. How does that impact what you want to do, including retirement? Insurance steps in when things don't go as planned and minimizes the impact on those dreams."
Melanie Bakala has offices in both Shelton and Lacey. Learn more by visiting her State Farm website or calling 360-426-2428 (Shelton) or 360-972-7905 (Lacey).
Sponsored