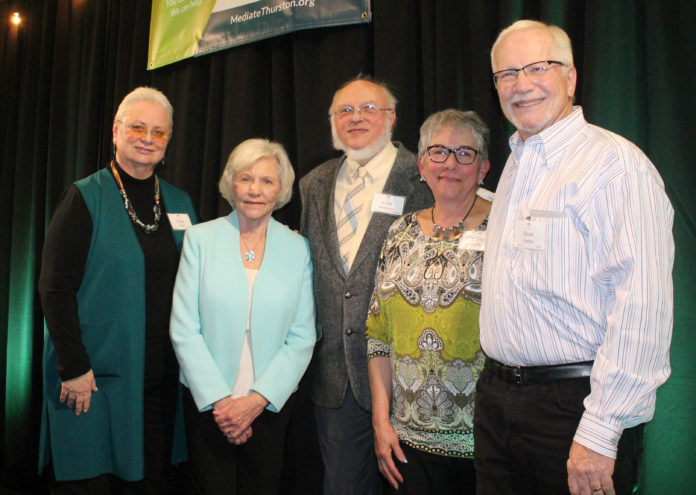 Submitted by Dispute Resolution Center of Thurston County 
The Dispute Resolution Center of Thurston County (DRC) is seeking nominations for the 2018 Evan Ferber Peacemaker Leadership Award.
The award annually recognizes individuals who have demonstrated commitment and provided extraordinary leadership in promoting civil discourse and civic harmony.
Established in honor of the DRC's Founding Director, Evan Ferber, the award will be presented at The Toast, the DRC's annual fundraiser, on April 15, 2018.
Last year, local peace activist Glen Anderson was honored with the Peacemaker award. Anderson is an active member of the active member of the Olympia Fellowship of Reconciliation and has dedicated his life to promote peace. Read more about Glen Anderson's lifetime work here.
The DRC welcomes and encourages members of the community to submit nominations for this award.
The nomination form is available on the DRC's website. The deadline for submitting nominations is February 28.