One day while walking in the Tenino City Park, I emerged from a woodland trail to see an animated group of people coming out of the Creekside Conservancy.  Curiosity won out, and I asked, "Are you some kind of club?" And this friendly bunch informed me that they were the Capital Volkssport Club (C.V.C.) and promptly produced a brochure.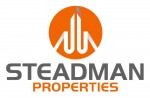 I knew right then that I had to go walking with them.
The opportunity arose to join a Monday "working" walk. The volkssporters would be testing out a new route. The group met at the Deli in Bayview Thriftway in Olympia at 1:45 p.m. for all to sign-in before walking promptly at 2:00 p.m. Each walk offers the option of a short or a long distance. In this case, the walks were six kilometers (3.72 miles) or 11 kilometers (6.82 miles). Not wanting to do anything half-way, I joined, intent on the 11K walk.
I was instantly welcomed into the fold and found plenty of folks to talk with, which helped the miles fly along. I was also pleased that one volksmarcher had her dog along for the walk. The route was a curious thing, as it was not a simple loop around the city. There were unexpected twists and turns all along the way, but it was fun to pass through areas that I have never seen before.
The route spanned from Bayview to the Capitol and the old neighborhoods beyond, back to the farmers' market and along the waterfront, traversing some of the most picturesque places in Olympia. During the Saturday Christmas walk event they had a rest point with cookies and coffee.
I asked Sue Hennie why she joined Volkssport, and she offers this:
We started a few years back because we like to hike, but our hiking group doesn't hike all winter. They stop in September and they're done until March, so this is a way to keep your fitness up. We walk Monday and Thursday, no matter what the weather. It can be pouring down rain, and there will be a walk.
Though the C.V.C. walks on certain weekdays regularly, there are also every day walks that can be done individually. Visit the Capital Volkssport Club online for Olympia area walks or visit the American Volkssport Association for nationwide walks. Find a walk you are interested in, and the description will include a starting point and the location of the start box. On the C.V.C. page there are walks in Ocean Shores, Tenino and Hoquiam to name a few.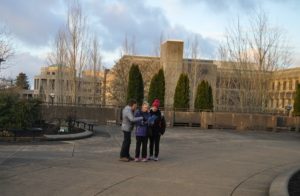 "You go and find the box," explains Mike Extine "pick up a map and off you go."
Some members like Sheila Morrison are inspired by the challenges. Sheila recently completed the 50-State Challenge by doing an official A.V.A. walk in every state. She has also taken on the Centurion Challenge.
Mike Extine and his wife Cindy have done the County Challenge which is a walk in every county of Washington State. "You don't really see parts of the state," explains Mike, "even if you travel a lot."
For Mike, one thing has led to another. He and his wife previously lived in Tokyo, and Cindy picked up a book of day walks outside the city. When they returned to the United States, they wanted to continue walking and found Volkssport. The challenges motivated Cindy.
Mike has found that walking really adds to a vacation like their recent five-week road trip. "You can look online and see what is available when on vacation," says Mike. "We went across Canada to Lake Superior, and on the way back we did walks in Minnesota, Wisconsin, Michigan, Indiana, Illinois, Iowa, Missouri, Nebraska and Kansas, and that was working toward our 50 states. It's a nice thing to do because instead of just driving all day you can walk two hours, have lunch and then drive another three or four hours."
The A.V.A. has inspired the Extines to branch out by doing biking and walks in Europe.
"In the UK there are a lot of traditional footpaths you can follow. Here we have the Pacific Crest Trail and the national forests, but in England, you have the 'Right to Roam', which means you can walk across private property. The farmers create gates because they want to make it so that people don't tear down their fences," Mike explains.
"We walked 100 miles In Scotland; it was our first distance walk. But we stayed every night in a pub or bed and breakfast. It was quite civilized. You can stop for lunch," Mike suggests. They went through a company that booked their rooms, arranged their luggage and gave them maps. Other than that ,they were on their own.
After walking Scotland's West Highland Way, the Extines gained the confidence to go even bigger and did the traditional Camino De Santiago which took 42 days of walking.
"You put everything on your back," says Mike, "and stay in small hotels or hostels for pilgrims. You don't have to take a sleeping bag or carry cooking gear, so it's pretty accessible."
I sure felt the burn at the end of my 11K but had a fun time doing it. It is always a great time to try out Volkssport. You will make friends, stay fit and see where the adventure takes you.
As the volkssporters say, "A lifetime of fitness begins with a single stride."