John Kiley hurried out onto the court, briefly interrupting his team's pre-game lay-up drill, eyes intensely focused, both hands rolled up forming fists.
"So," the Olympia High School boys' basketball coach questioned to no one in particular, "who wants to rebound tonight?"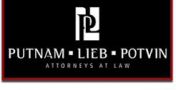 His players heartily growl back, providing the answer he was looking for, and while the team may not be quite as animated in their reply as their coach, it is obvious Kiley has hit a cord with them.
It's moments before the Bears tip off their second preseason jamboree – a 10-minute exhibition game designed to provide the participating teams a different look prior to the start of actual games.
The play, for all the teams involved, is very much what you'd expect during the early stages of a new season. There are plenty of miscues, a sloppy pass here, a failure to adjust on defense there – all things you can chalk up to timing and issues that quickly get resolved as the season drags on.
One thing that is abundantly clear, however, is Kiley's enthusiasm is already in mid-season form, and his players are right there with him.
"It's just a great group," Kiley said. "We try to re-enforce a culture around here. We want our players to work hard, but also have a lot of fun while supporting each other, and this team has really bought into that."
A rash of injuries slowed the Bears' season last year, their first as a member of the 4A South Puget Sound League, but behind a strong senior class, led by tri-captains Toran Effland, Ketner Young and Logan Wood, a seasoned and athletic cast of juniors and the addition of an underclassmen or two, Kiley and his squad have placed the expectations extremely high.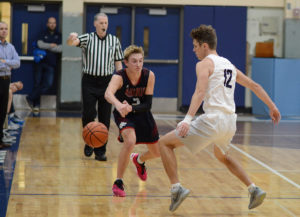 "Last year, we had some injuries and some challenges, and, ultimately, it wasn't the year we wanted to have," said Kiley about his 2016-17 team which advanced to the district tournament. "But, at the same time, a possession here or there and we're a state tournament team. We had a very successful summer and, yes, it is just summer, but we believe this group is capable of having a very special year."
When describing his three senior captains the word "tough" surfaces quite often. It's a characteristic that has traditionally been present in Kiley-coached teams, and this year should continue the trend.
Young, a 6-foot-3 shooting guard, quarterbacked the Bears' football team this year, and brings "a natural" leadership quality to the team.
"Plus, he can flat out shoot the ball," Kiley said. "We're going to rely on Ketner a lot this season, both on the court and off."
Wood, a first-team all-league lineman in football, and Effland, an outside linebacker/tight end for the Bears, will be tasked with patrolling the paint for Olympia in a league known for its physical play.
"I think last year not having that (physical) presence kind of hurt us," Kiley said. "We want to play physical, but also play smart. I want our bigs posting up and I also want our guards posting up on smaller players to take advantage of their length. Everything we do out there we want to be exerting our will on the other team."
The Bears will turn to 6-3 junior guard Lucas Bowser to provide some offensive punch this year for Olympia, which last advanced to the state tournament in 2012. Fellow junior Andrew Lindsay, who missed 10 games due to a knee injury, will once against be sidelined for the opening seven games of the season, according to Kiley.
Helping to fill the void down low in Lindsay's absence will be 6-8 Jackson Grant, one of the rare freshman to appear on Bears' roster during Kiley's tenure.
"It hasn't happened very often around here," said Kiley about a freshman receiving varsity playing time at Olympia, "but when it's right it's right."
One change to Kiley's coaching staff this year is the additional of former Tumwater coach Thomas Rowswell, a former player for Kiley who guided the T-Birds to a fifth-place at the Class 2A state tournament last year.
"He is just an awesome addition to our staff," said Kiley, who also coaches AAU with Rowswell. "He brings a lot of energy to everything we do. We're very excited to have him here with us."
The Bears finished last year with a 12-10 overall record and went 10-6 in the 4A SPSL, placing them fourth in the standings. In addition to his own squad being in the mix, Kiley cited defending league champion Curtis and Bellarmine Prep as contenders this year with Puyallup and Sumner challenging for postseason berths.
"It's obviously going to take a lot of hard work, but we got some guys who can shoot. We have some guys that see the floor very well," Kiley said. "Our seniors give us a lot of leadership, and our juniors have played a lot of basketball together. It's going to be a fun year."
Sponsored