Ronelle Funk, owner of two successful local insurance agencies, is determined to raise awareness of domestic violence and one of its key weapons—financial abuse.
One of her top priorities is being a member of the Allstate Against Abuse Team—men and women who volunteer as advocates for domestic violence survivors. She dedicates a lot of her energy to domestic violence awareness efforts every fall as well as throughout the year, speaking to groups, teaching classes, raising money and distributing information to open eyes and opportunities for women who have been trapped by abuse.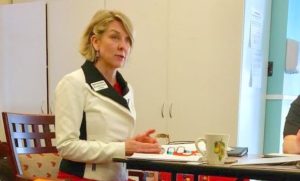 "One in four women will be a victim of domestic violence in their lifetime," explained Ronelle. "Most people think of only physical abuse when it comes to domestic violence. But one of the hidden weapons of abuse is financial control—such as limiting access to cash or credit cards, making sure victims are in debt or hampering their ability to keep a job."
A former registered mental health therapist, Ronelle has counseled women in the past who suffered abuse. Today, she is keenly aware that financial abuse occurs in 99 percent of all domestic violence cases.
"It is the number one reason women in domestic violence situations stay in abusive relationships. They don't have the financial resources to break free."
Ronelle teaches a financial literacy class at the YWCA of Olympia to give women independence and the ability to ward off or escape financial abuse. Ronelle's background in insurance and in life motivate her to help women understand and manage their personal finances and prepare for their future.
"It's my duty as a trusted insurance advisor to make sure customers' livelihoods, assets, families and loved ones are protected," said Ronelle whose Yelm office was recently voted the Best Insurance Agency and Customer Service in the Nisqually Valley News. "As a woman, I feel very strongly that women need to be informed so no one can take advantage of them. I want women to be empowered with information so that they have more choices."
To support more choices, though the end of the 2017 year, Ronelle will donate $50 to SafePlace when someone calls one of her agencies for an insurance quote and mentions the donation.
Education Opens Eyes
Ronelle wants people to recognize some warning signs of domestic violence and understand things to say to someone who exhibits the signs. Below, she offers a few of the tips from a brochure published by the Allstate Foundation, "Are you ready to help break the silence?"
People who are being abused may:
Check in often with their partner to report where they are or what they're doing.
Receive frequent, harassing phone calls from their partner.
Have their spending tightly monitored and restricted by their partner.
Dress in clothing to hide bruises or scars like long sleeves in the summer or sunglasses indoors.
What to say to offer support without judgement or criticism.
"No matter what you did, you do not deserve this."
"You are not alone. I care about you and am here for you no matter what."
"If you need to talk to police/judge/lawyer, I can go with you."
"I am here to help and I'm always available, even if you don't want to talk about it now."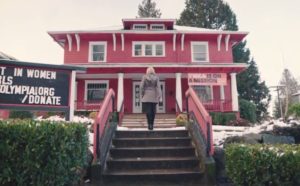 Tell her that you're concerned for her safety.
"I'm worried about your safety and am afraid he'll hurt you next time."
"I see what is going on and I want to help."
"Here is the number of our domestic violence agency. They can help you make a safety plan and provide shelter, counseling and legal assistance."
"If you need to talk, always know you can come to me."
Get the Help You Need
There are many national and local resources for domestic violence survivors and those who face financial abuse. Here are just a few:
Get the Word Out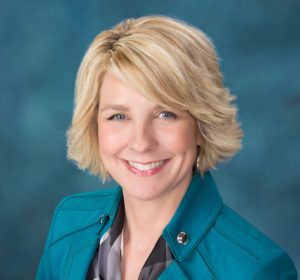 Ronelle Funk will continue using her many skills to help victims escape domestic violence and the financial abuse that so often comes with it, so they can re-build their lives.
To have her speak to your organization, please contact her at Ronelle@allstate.com. And remember, through the end of 2017, Ronelle will donate $50 to SafePlace for each person that calls one of her agencies for an insurance quote and mentions her donation.
Ronelle Funk Insurance is in the top 1% of all Allstate offices in the country. Her agency was voted by Allstate customers as #1 in customer service within a five-state region. Her business has been nominated four times for the "Best of South Sound" Insurance Agency and was named Business of the Year by the Yelm Chamber of Commerce. She was recently voted Best Insurance Agency and Best Customer Service in the Nisqually Valley News.
Ronelle or her licensed agents can be reached at 360-491-3376 in Lacey or 360-458-6061 in Yelm.
Sponsored