One of the hottest items on everyone's Christmas list this year are experiences. What better gift than the experience of live theater? Considering the abundance of theaters in Olympia, each with a slightly different style of venue and production, there is something for all theater lovers and theater novices, alike. Opt for single show tickets or a season pass. Either way, giving the gift of theater is and experience not soon forgotten.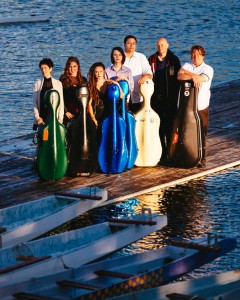 This theater, unlike many others around Olympia, offers local, national and international performances. Many main stage shows come from out of the the area, however The Center has a facility rental program for local and touring artists, parties, performances and others to affordably use the space. Billy Thomas, Director of Marketing and Sales for The Washington Center says, "We are a performing arts center that is committed to providing a wide variety of entertainment and cultural activities for the residents of five counties."
While this theater shows out of nationally touring shows, it is most definitely a local theater and has been providing entertainment since 1985.  The Washington Center is a great place to buy tickets for a holiday gift with their variety of shows and other entertainment options during the season. You can find something for all tastes. Or, opt for a season pass for someone special.
The Olympia Family Theater is a smaller, family-friendly theater in downtown Olympia. OFT has a variety of programs including shorter daytime shows geared towards younger children and main stage performances for all ages. The biggest appeal is how family friendly it is. Not only does this theater focus on shows for children to watch, but they also offer classes for kids. Their classes range from musical theater to improv. These classes are one of the many ways that they fund their theater. "Fundraising, business sponsors and independent donations are how we keep our ticket prices low," says Alexis Sarah, who manages operations and marketing for the Olympia Family Theater.
Over the winter season they will stage Winnie the Pooh, Elves & The Shoemaker, and Just So Stories. "We have five big shows a year, two of which are musicals, but its flexible depending on what feels right," says Jen Ryle, one of the theater's founders as well as the artistic director.  No matter the age, OFT offers something that can ignite an interest in theater and entertain all season.  Individual tickets and season passes can be purchased at the theater or online and are just the right size for stockings.
Another widely popular theater in Olympia is Harlequin Productions located in the Historic State Theater. Harlequin Productions has been entertaining people for over twenty-six years, maintaining their exceptional reputation and staying devoted to the arts. "Harlequin is determined to expand the diversity of artistic works available in our community, creating professional productions at a high level of excellence," says Aleena Schneider, general manager of the Harlequin Productions. This theater provides a variety of shows every year with 128 performances annually.
These shows are full of diverse material, giving all groups of people recognition. Schneider adds, "We are a training ground for the young and a haven for the accomplished, providing a rich, collaborative environment where actors, designers, technicians and staff return again and again to imagine, create and excel." The shows are thoughtfully chosen and put together to provide a great theater experience for their audiences.
The mainstage show this holiday season is The Stardust Christmas Fandango by Harlow Reed. In the new year, Harlequin will have many more shows such as I Am My Own Wife by Doug Wright, The Art of Racing in the Rain by Garth Stein, Magical Mystery Midsummer Musical by Richard Greenbert, and many others that can be found on their website. Single show tickets can be purchased at the box office or online and seasonal memberships offer a great value.
These are just a few theaters in our area, showing that you don't have to go far for great theater experiences. It's right here in Olympia. Why not treat the whole family to a night at the theater this year?