It never ceases to amaze me how a simple turn of the clock can darken not only our evenings, but our spirits as well. As winter clouds and showers make their annual return for the holiday season, I find myself spending less time browsing stores and meeting friends for lunch, focusing instead on maximizing time snuggled up on my warm, cozy couch.
Downtown Olympia shop owners know this feeling well, but rather than giving in to it, they came together to find a way to combat it. The result? Twinklefest – a not-to-be-missed friendly competition of lights and holiday cheer.
The Twinklefest we know today grew from a simple idea.
"We were looking for a way to brighten the downtown," explains Mary Corso, owner of Courtyard Antiques.
"I remember my first year as a downtown Olympia business owner. I only saw blueish colored stars on some businesses during the holidays. I wanted to invite the community and families to experience downtown Olympia at night in a whole new way, lit up more brilliantly than any other time of year."
With the support of the Parking, Business, and Improvement Area Board (PBIA), Twinklefest began to take shape and a more beautiful, engaging holiday shopping experience was born.
"The first year, we gave strings of lights to businesses to decorate with in exchange for $25 gift certificates or gifts to be given away," says Mary. "Community members were encouraged to vote on their favorite window decorations and at the end of the event, voters were placed in a raffle and prizes were drawn."
That was six years ago.
Today, Twinklefest has grown into a not-to-be missed holiday tradition. This year's competition runs from December 1 to January 1, giving you plenty of time to plan your downtown outing and vote for your favorite display.
Ken Adney, owner of Furniture Works, has worked alongside Mary since the inception of the Twinklefest idea.
"In the dark days of winter, we all need something bright and festive. Twinklefest is downtown Olympia, dressed up bright and cheery for winter. You can see some of it by driving through downtown, but you'll see even more of our window displays, special events and bargains if you are walking around," suggests Ken.
Janis Dean, owner of The Popinjay, has chaired Twinklefest for the past years, working with Mary and Ken. "Janis is one of the hardest working volunteers in downtown Olympia and a charter member of the PBIA," shares Mary. "We are proud to be working on promoting this event alongside the ODA, bringing the community into downtown."
With over 400 businesses in downtown Olympia, you may be wondering which are competing for this year's top prize. Each contestant (business) will have a sign advertising their entry. Stop into these businesses to cast your votes and be entered to win prizes.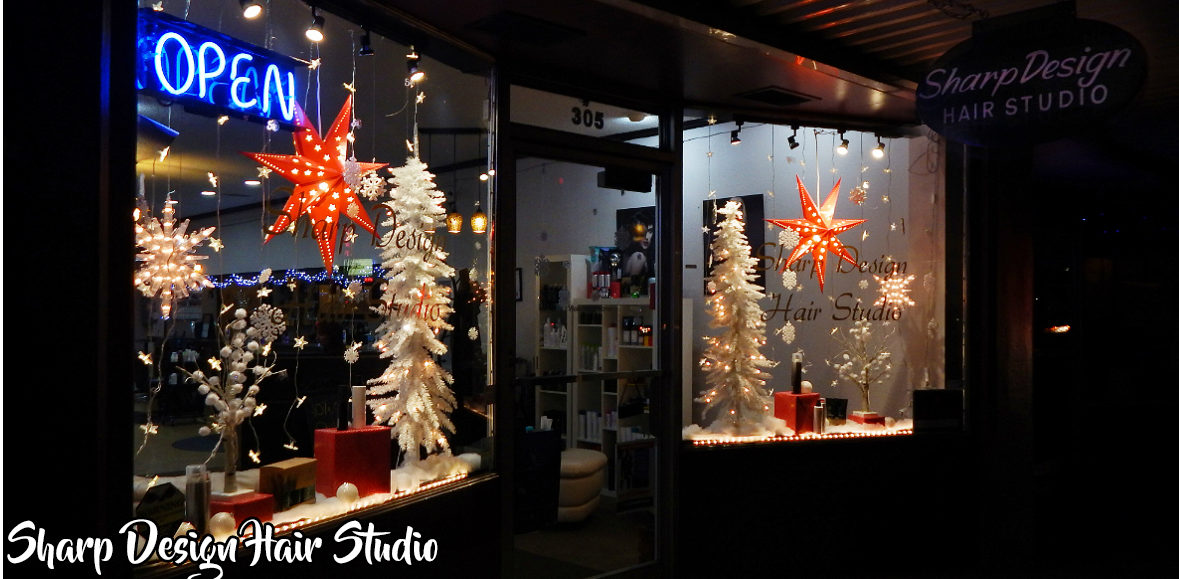 Twinklefest is sponsored by the City of Olympia, through PBIA and the Olympia Downtown Association.
PBIA is a city of Olympia advisory committee made up of annually elected board members from our downtown businesses. Each business contributes a fee that works to fund downtown improvements. Twinklefest is just one of the amazing things these funds support. PBIA has also funded hanging flower baskets in the summer, colorful benches painted by local artists, the establishment of public art sculptures and the downtown Ambassadors and Clean-up Crew.
"PBIA and Twinklefest are both aimed at encouraging folks to visit and shop our local, independent businesses," says Ken.
To help keep more money in your pockets for holiday fun, Downtown Olympia is even offering complimentary parking at their two- and three-hour meters from December 12 to December 24.
Mary reminds us that Twinklefest represents more than just the start of the holiday shopping season.
"Twinklefest is a feeling, an experience. When the rainy, cloudy weather greets our holidays, Twinklefest lights up the city with a festive look and feel that equals "happy"! You'll see an array of lights and themes and no two are alike. It is a great evening walking experience, too. Enjoy a dinner at one of the many fabulous restaurants, grab a cup of cocoa or a frosty drink and saunter through a wonderland of lights. From the Capitol Campus to the Farmers Market, from Capitol Lake to the food trucks on Plum and 4th, you can enjoy a delightful walk. Eat, drink, play and make merry while celebrating the holiday season."
Join Ken, Mary and all the participating downtown businesses for a season lights, prizes and merriment from now until January 4. Help kick off Twinklefest with the Downtown Olympia Association's Downtown for the Holidays events on November 26. Full details here.
And, if you are bringing along your shopping list while viewing the Twinklefest lights, use this downtown Olympia holiday shopping guide and support your local small business owners this season.
Visit the 2017 Twinklefest Gallery online here to view the different windows and vote for your favorite.
Sponsored