Walk around the Thurston County Court complex with Bud Blake, and you run into county staff members who are excited to chat with the current chair of the Thurston County Board of Commissioners. Observe Bud at a community event, and you will hear people talk to him like a good friend, often joining him for a selfie that he saves to his cellphone.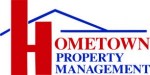 Though he sports an infectious smile and a genuinely warm demeanor, it is not all fun and games to Bud Blake. He has had the resolve to find long sought-after solutions for some of the county's most pressing problems.
That resolve is the result of lessons from Bud's childhood and his years on the battlefield. His motivation comes from his respect for people and a love for the place he now calls home.
"Where are you from?"
It is a question Bud is often asked because of his Southern gentleman drawl.
Born in Mobile, Alabama, Bud, while growing up, worked on his step-grandfather Maurice Walker's commercial fishing boats for the Walker Seafood Company, sometimes for 18 hours a day. Maurice was a skilled fisherman whom other boats trailed for the best place to fish.
"We'd tell him, 'We think you're a fish, not a real human being,'" Bud laughs. "He knew fish, just like cattlemen know cattle."
The experience shaped Bud's love for the water and respect for the natural environment.
"Fishing taught me that what you take, you give back. It's like farming in a lot of ways. Maurice would build fish colonies with tires and PVC piping, so the fish could replenish themselves," Bud explains.
Being raised in a Southern family also developed Bud's character. "I was raised with discipline, Southern hospitality and treating people well. In the Blake family we held women in high reverence. My grandmother used to say, 'Ain't no women, ain't no world, Bud.' I try to go out of my way to care for people."
"Do you speak Russian with a Southern accent?"
In 1981 during a visit with a friend in Hannover, Germany, Bud went with his friend to see her grandmother in a small village in Poland on the other side of East Germany. On that trip he witnessed the effects of Soviet communism.
"People walked around like robots, waiting in queues for bread, with Soviet police making sure they didn't steal more than two pieces," Bud recalls.
He also had a life-altering incident at "Checkpoint Charlie."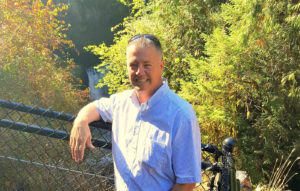 "I accidentally left my money on the nightstand at my friend's house, and when I came back through from Poland, I was to declare my money but had no receipts and no change. The guard roughed my friend up and screamed and hollered at me. I told the East German guard that I was an honest man and wasn't lying. It made me incredibly angry," Bud remembers.
Bud's anger turned to a resolve to learn the Russian language better than that guard.
At 21 he began studying Russian at Florida State. He later transferred to the University of Washington for a more intensive Russian program, where he also met his wife Mary. He finally graduated from the University of Oregon where he was able to study under professors Efgeeny Yoreavich and Tanya Goragorfskaya who had both defected from Soviet Russia. Bud also received a scholarship to live in the Soviet Union for eight months and learn every nuance of the Russian language.
In 1988, married to Mary with the first of their three children, Bud enlisted in the Army and was sent to the Defense Language Institute (DLI). That took him to a whole new level in the Russian language, one he speaks without a Southern accent.
Advising Dignitaries and Soldiers
Enter Commissioner Blake's office today, and you will see large white boards filled with arrows, lists and plans. It is a method he used in his career in Army intelligence to plan missions where mistakes meant losing soldiers' lives.
"It was better to see mistakes on the board than make mistakes on the mission," Bud suggests.
Bud was a high-ranking officer who spent many months on the ground in Iraq. By the time he served in Afghanistan from 2011 to 2012, he was a lieutenant colonel advising nations' leaders.
"Ambassadors would fly in for an intel brief—to find out where the bad guys were hiding, where they would go next and what they would have in their hands to kill them," explains Bud.
Bud also served in the U.S. Army Special Forces and routinely advised SEAL teams.
"I was the devil's advocate, I 'painted red', as they would say. I was on the ground with a lot of ops guys and could paint the whole picture for them," Bud says.
On the Ground
In his short time as a commissioner, Bud has made things happen by being on the ground in the county, working with others on issues.
"Every one of my meetings starts off with 'What is your BLUF?' or 'Bottom Line Up Front?'", says the seasoned leader. "Tell me what you need. Is it money, or a machine, or people? Don't sugar-coat it, or you might as well get up and leave. It is the way I was in the military."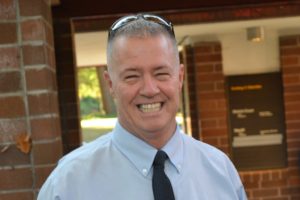 People often tell Bud that he is a breath of fresh air because he listens.
"Thurston County is diverse from its people, to its rate of growth, to its geography," explains Bud, who enjoys the opportunity to unite people for solutions. "If you are not listening to people on all sides of life, then you shouldn't be serving the public here."
Bud retired from the military at Joint Base Lewis-McChord in 2013 after 25 years of service. He was elected to office a year later and has been out and about in our communities ever since.
"You need to be out there with the people to know what is going on," Commissioner Blake finishes. "My philosophy is to always leave things better than I find them. People, the economy and the environment are paramount."