Over 170 years ago a butternut tree began growing in Bush Prairie. The seedling was on the property owned by George Washington Bush, one of the first pioneers to settle in what is now known as Washington State. The tree is rare for several reasons. First, western Washington is not its ideal growing zone. Secondly, the tree's longevity is impressive. A hundred years is old for a butternut.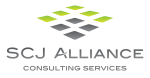 Two years ago a severe storm damaged the tree, which is perhaps the oldest living butternut tree in the United States. Fortunately, with tender care the remaining section of the tree is still alive on Bush Prairie. But there is more to the story.
A piece of the wood that came off the tree during the storm made its way into the talented hands of Pat Haran, a flute maker in Arizona. Haran transformed the remnant into a beautiful flute. Happily, the flute has returned to Olympia. Carol Ames has the pleasure and honor of owning this flute and continues to learn to play it. The story could end there, but it does not.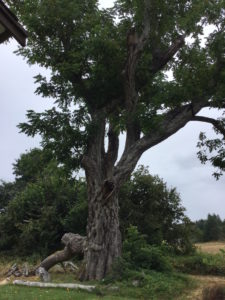 Carol's husband, John Ames, is also enamored with the sounds made from a Native American-style flute. A while back he became enthusiastic about bidding for one in a silent auction, ultimately taking home the prize. "I really liked the sound they made," he said. John became curious about flute making and turned his well-equipped wood shop into a serious flute-creating endeavor. John's large shop holds tools he has purchased with money saved since he quit smoking thirty years ago. He considers flute design and building a hobby and has no interest in doing it as a job. His hobby does, however, have a name: Wind Shadow Flutes.
The first generation of John's flutes were made with PVC pipes. No kidding. They have a primitive look, but do not be fooled. The tones are amazing. They come in two keys, either A or G. He calls them student flutes. That means you can learn to play without making a serious financial investment. Another benefit is that they do not mind getting wet.
The flute design and implementation continued to develop. John turned to using wood. He utilized his experiences of designing and building a house, computer programming and even time as an auto mechanic to create instruments that can easily stand alone as works of art. John works with all sorts of wood depending on what he finds or what comes his way. The Native American flute is traditionally made with cedar. John uses ash, curly maple, Arizona boxwood, walnut, koa and sapele. He has come quite a long way since his first piece of furniture, a coffee table, many years ago.
Looking at John's collection of flutes, I want to touch each one. Every flute has its own tone and range. Some are quite long and fat, which produces lower and deeper sounds. The little piece near the top that regulates airflow is called a block, fetish or bird. They are often seen tied on by a soft piece of leather. It is another way to individualize an instrument. "How do you pick a flute?" I asked Carol. She smiled and said that the flute picks you. Harry Potter and his wand pop into my mind. Clearly, magic is involved!
You can get up close to a few of John's flutes when you visit Encore Chocolates and Teas in downtown Olympia where there is a rack of them in a special display window. You can also find photos on his Facebook page.
There has been a flute circle that met each month on the fourth Wednesday evening at Encore Chocolates. They may be taking month or so off. Hopefully, they'll resume soon when you can come and play or just listen. You might meet Carol and her delightful flute.
Here is the rest of the story. Carol has had the opportunity to play her flute in front of the parent tree that stands on Bush Prairie. "It's really cool to have a flute from a local tree," she told me.
Now that is a piece of musical history from Thurston County.